UPDATE: We released our own plugin combination to increase your leads and customers. Take a look at Nelio Popups and Nelio Forms.
Are you increasing your web traffic and you have more and more followers in social networks? If so, congratulations! You seem to be on the right track, but… Are you getting your visitors to buy your services or products? Are you increasing your revenue?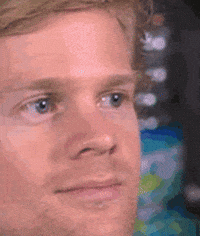 If these questions have made you a little uncomfortable is that you need to increase the conversion rate of your website. That is to say, make more visitors of your web carry out those actions that you really want them to do. Forget about vanity metrics!
But how do we optimize our website to increase the conversion rate? First, don't forget to perform A/B tests on your website that will provide you with real data about your visitors' preferences at all times.
And, as I told you recently, create attractive lead magnets for your website visitors. Remember that lead magnets are attractive free offers that you offer to your readers, in exchange for them giving you contact information, subscribing to your newsletter or helping you to promote yourself.
So, in the same way that I explained to you 7 lead magnets ideas that you should try on your website to get more prospects and customers, today I will tell you about 3 plugins that will help you create lead magnets more quickly, that is, they will help you create opt-in forms, that invite your reader to subscribe to your newsletter in exchange for some attractive offer. For example, here is a lead magnet:
FREE COURSE
HOW TO SUCCEED WITH YOUR BLOG
Join our Newsletter and get the course lessons straight to your inbox to take your blog to the next level
Before you continue reading, the three plugins I'm telling you about below are premium plugins, they are not free. The functionalities they offer compensate for their cost. And it's also good that we're in solidarity with developers who have to make a living offering great products ?.
Thrive Leads is one of the most popular plugins to increase the number of subscribers on your website. You won't find it in the WordPress directory as it doesn't have a free version. You can get it at the Thrive Themes website, choosing between the following licenses:
For a single payment of $67 you get a license for a single website; for $97 you have up to 5 licenses; and for $147 you get 15 licenses. All three plans include unlimited updates and one year of support.
Main benefits of this plugin:
You can create a variety of forms or opt-ins (in

content

static banners, lighboxes or popups displayed on top of a

content

, covering it, post footer forms that appear at the bottom of your

content

, ribbon forms displayed on top of a page, full screen lightboxes or screen fillers, scroll mats, slide-ins forms that smoothly show up in a corner of the screen, side bar widgets,

content

locks and multisteps forms, etc)
Specific pre-designed form templates are available for different sectors
You can customize the design of the forms
You have several form triggers (when you leave the page, after a period of time, when you have scrolled to a certain point, when you click a button or link)
You can perform

A/B tests

on the forms and see which ones work best
You can differentiate what information to show your visitors depending on whether it's a new visitor, a subscriber, or if it's already a customer
You can segment the display of a form depending on what is being visited, by category or tag, by post, by page, or custom post type, among others. And group them by campaigns (lead groups)
You get detailed reports of the

conversion

your lead magnets are getting
It easily integrates with a large set of email marketing services and social networks: MailChimp, MailRelay, Mail Poet, SendGrid, Sendinblue, Sendy, GetResponse, Facebook,

Twitter

, etc
It is a plugin easy to install and start working with without technical knowledge. But it is important that you take into account before you start working with this plugin how Lead Groups work. These are used to create campaigns or group a set of forms that you want to show in certain places on your website (for example on certain pages or all posts etc.).
You should know that if you create several groups and design two forms for the same website, the opt-in of the group at the top of the list will always prevail. Don't get confused with this or you won't know why certain lead magnets don't show up to the user.
Nelio Forms
A fantastic contact plugin using the block editor. In its simplicity lies the true power of this plugin. I love it, very versatile and it worked perfectly for me.
OptinMonster is one of the most popular opt-in applications in WordPress. OptinMonster itself is not a WordPress plugin, it is a stand-alone payment application that integrates into WordPress. In the WordPress Directory you will find the free OptinMonster App plugin connector that allows you to create an account and connect to OptinMonster.
You can subscribe to OptinMonsterwith 4 different plans: Basic ($108 per year), Plus ($228 per year), Pro ($348 per year), and Growth ($558 per year).
And as shown in the image, Basic is for a single site, with which you can create 3 simultaneous campaigns with a maximum limit of 5,000 views per month; Plus is for up to 3 sites and you can create unlimited campaigns with a maximum of 15,000 views per month; the Pro plan allows you to have it installed in 5 sites and the maximum of campaign views is 100,000 views per month; and with the Growth plan you can install it in 10 sites and conduct campaigns that have 500,000 views per month.
OptinMonster and Thrive Leads offer many similar functionalities. With the OptinMonster's Pro plan, you have practically the same types of forms as Thrive Leads, the same triggers, and you can also perform A/B tests.
The most notable differences between the two are:
Thrive Leads is a WordPress

plugin

and OptinMonster is a stand-alone software. That means that with Thrive Leads everything you create is saved in your WordPress database; in the case of OptinMonster you save it in its database. Also, if your website is not WordPress (that is, it's a PrestaShop, Shopify, or Magento, for example) OptinMonster is your product. Finally, if you want to manage several accounts at once, with OptinMonster you can do it directly from its application; with Thrive Leads you will have to go to each of the different WordPress sites.
The two products have different types of visual editors to design the popups. Thrive Leads has its own quite complete visual editor with which you can edit all the opt-ins and OptinMonster has the Canvas function with which you can edit some opt-ins.
OptinMonster focuses more on user behavior and includes pop-up trigger options (Adblock detection, geolocation, etc.) that can be especially useful if you have an e-commerce. Thrive Leads focuses more on the results you get from

A/B tests

and getting more subscribers.
In OptinMonster each campaign is determined by the type of opt-in it uses. That is, Campaign 1 uses a normal pop-up and Campaign 2 uses a pop-up that slides from the right side. In Thrive Leads the campaigns are determined in Lead Groups where you group several forms. For example, Campaign 1 will include the two previous pop-ups and a widget.
A more recent opt-in plugin for WordPress that has been growing in popularity is Bloom. Bloom is a plugin from Elegant Themes, best known for its Divi theme and Divi Builder visual editor.
The price is $89 a year or $249 for life. And this price not only includes the Bloom plugin, but also includes all Elegant Themes themes and plugins. So, if you had already paid for one of them, it is clear that this option is very important to you, since you already have it for free; but if you are only interested in this plugin, it is cheaper than OptinMonster but more expensive than Thrive Leads.
Bloom is a little more limited than the previous two, yet surely you have everything you need:
You have 6 different types of forms: normal pop-ups, pop-ups that fly in, bar below posts, in line optine, locked content or widgets
Among the possible triggers of opt-ins includes that of activating a popup after a time of inactivity or after a purchase, which we do not have them in the other

plugins

, but instead, does not include that shows up when it detects that the page is abandoned
You can integrate it to different email services, just like the two previous

plugins

It allows you to segment by categories and refine where you want a lead magnet to show up or not, including or excluding specific pages and posts
What Bloom does not include, unlike Thrive Leads and OptinMonster, is a visual editor of the changes you make in an opt-in. You just specify your style options and view it later by clicking the Preview button
Conclusion
As you have seen, the three plugins, Thrive Leads, OptinMonster, and Bloom meet the needs you may have to capture leads: multiple types of forms, templates that you can customize, integration with the most popular email services, and A/B tests.
Some of the differences to highlight are, on the one hand, that OptinMonster and Thrive Leads include the "leave page" trigger and Bloom does not. In addition, each has a different set of options and levels of control over how to create campaigns. And finally, with Bloom and Thrive Leads, with a single payment you have all the functionalities and with OptinMonster you have different prices for different features.
In fact, the main difference is the price. You can compare annual subscriptions:
$67 – Thrive Leads (just one license).
$89 – Elegant Themes (87 themes and 6 plugins including Bloom)
$348 – OptinMonster (Pro package with all features included).
Our opinion? We use Thrive Leads because, from our point of view, it's the one that offers the best quality-price ratio. But if you already pay for Elegant Themes, which already includes Bloom, you probably don't need anything else. And if you are looking to optimize an e-commerce or if your website is not made in WordPress, or you want to manage several accounts at once, do not hesitate to consider the OptinMonster option, which is very complete.
Featured imabe by Belinda Fewings on Unsplash.