Getting a good online reputation is complicated, especially when you're a newcomer and no one knows you. To reach as many people as possible in the shortest time, you must devote yourself to generating content where there are people willing to read it.
A couple of months ago we talked about why you should allow guest authors to write on your blog. In that post, we saw that guest posts on your blog allow you to offer more content to your readers and are a way to meet new professionals in your sector and to reach broader audiences since your guest authors will promote their content (and your blog) among their own followers.
Today we turn the tables and talk about why YOU should write on other people's websites. Yup, I'm saying you should invest some of your time in generating content for others… and that's not a waste of your time, but actually a good thing! For starters, that's precisely what we asked others to do when we proposed them to write on our blog, right? And, as you'll see in this post, the advantages of writing "for other people" are far greater than the costs.
Advantages of Writing in Other Blogs
Let's start with a quote from one of the marketing gurus, Neil Patel : "Guest posts are the best inbound marketing strategy. They're the heart of your digital business and your most precious marketing tool."
There are numerous examples of success stories. Examples in which, thanks to having dedicated resources writing "for others," the result has been totally positive for the authors of those posts. Thus, for example, Buffer got 100,000 customers by writing numerous guest posts and Gregory Ciotti got more than 35,000 subscribers to his mailing list by applying the same technique.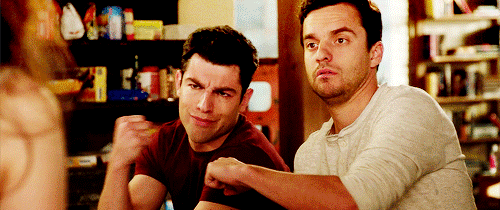 Writing on other people's blogs is not about generating spam content that only benefits you or your blog. It's about providing quality content to the visitors of the website for which you are writing, so that they gradually perceive you as an authority on the subject and, finally, you get to be the one who generates that traffic on your own website in an organic way.
The advantages of writing in other blogs are numerous. Some are immediate, and others take longer to arrive, but you'll see them for sure if you persevere:
Exposure to your target audience. It is very difficult to attract your target audience when you are just starting out. But if you identify the blogs and websites they are already visiting and participate in them by generating content, your target audience will get to know you.
More traffic. I wouldn't recommend looking at guests posts as a "source of traffic" solely, but they can definitely help with that. For starters, if other blogs link to your website (and they probably will, at least in your author's bio), you'll see some improvements in your SEO ratings. And these links can also help you attract some visitors from your guest post to your own blog, provided that your content is good enough.
Expand your network of contacts. No sensible publisher will let you write on their blog if they don't know you before and see you can really bring something of value to their followers. Approaching these people, making yourself known, and exchanging impressions and experiences with them is a fantastic way to meet great professionals in your niche and expand your professional network.
Become an authority. A single guest blog post is not going to make you an authority. But if you write continuously in multiple blogs, little by little you will create your own personal brand and you will become a reference in the matter. After all, there will be numerous editors who have trusted you and your skills, right?
What to Write About
Deciding the topics you should cover on a guest post is not easy. It's something we all struggle with, and we've actually written several posts about it: from the process of generating ideas to some tools and techniques that can help you find inspiration and organization.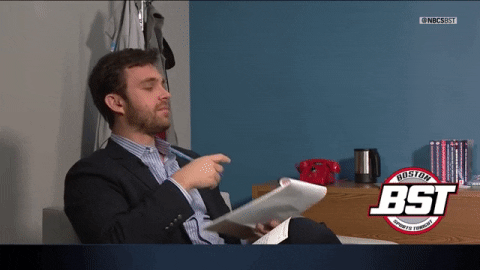 But if there's one thing you should always bear in mind is your goal. Why are you interested in writing guest posts? Make sure you know your reasons before thinking about any topics, as they'll drive your decisions.
For example, if you want to introduce yourself as an expert WordPress developer, perhaps you should write tutorials on how to develop in WordPress. But if what you want is to reach the target audience of a plugin that you have created to run split tests on WordPress, then you should probably write about A/B test examples, case studies, testing ideas, and so on.
Nelio Popups
Fantastic plugin! It's really easy to create popups as you're already used to the editor, and all the options it has are really well crafted.
Where to Write
Another very important aspect to think about when pondering whether or not to write guest posts is to identify exactly the blogs or websites in which you would like to participate. This way, you'll know who you should contact and what they're exactly looking for. Some techniques for searching these blogs include:
Google searchers. Look for the topic your interested in with some keywords like "write on our blog," or "guest post," "guest author." This way, you'll find which blogs are looking for guest authors in your niche.
Social media. Use social networks to connect with the web publishers in your niche and talk to them, or contact colleagues and friends who can recommend you.
Competitors. Search your competition and identify the blogs and websites in which they participate. Competitors also write guests posts, so looking for them instead is a great way to maximize your resources, as they're probably publishing where it's more profitable 😉 Besides, if you find this kind of posts, you'll also get valuable information from them, such as the engagement they generated in the comments sections or in social media.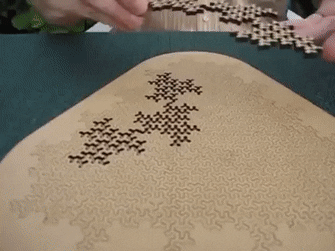 Once you've found those blogs you would like to participate in, rehearse your pitch. In some cases, placing a guest post is very easy because your selected blog has a specific form for that. But it's also possible that a blog doesn't have such a form, and therefore you'll have to do your homework and, as if it were an interview, prepare your pitch as to why they want you as a guest author:
Learn everything you can about the blog editor and its audience. Propose ideas that fit their style.
Participate in the blog before submitting your first proposal. That is, write comments, join the discussions… let them know you're engaged with the blog!
Final Thoughts
Now you have all the tools you need to write successful guest posts and you know the reasons why you should do it. I hope these tips are useful and help you increase your followers. Good luck!
Featured Image by Aaron Burden on Unsplash.