Are you going to create a blog? WordPress is the best platform for blog creation. Surely you've heard this a hundred times. But the project has evolved a lot since the beginning and now you can create any type of web.
Don't you use WordPress yet? Unless you have a clear justification for this, perhaps you should switch to this platform. The possibilities it offers are endless.
Let's see the main reasons why you should use WordPress to manage your website.
WordPress

is Free

WordPress is an open source and free content management system. This means that anyone can access the source code of the application, study it, share it, and even improve it. But these are technicalities that if you are not a developer, surely you are not interested in (even though you should).

But what does affect you directly is the data management within WordPress. All the data of your web is stored in your web server, hosted in your trusted hosting provider or, why not, in your own home. But the important thing here is that you are the owner of the data and you can do with it whatever you want.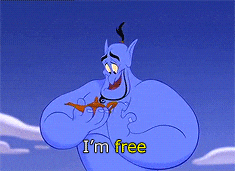 There are other platforms in which you upload content and once uploaded you lose control of it. There are many examples of this, but I am thinking about the well-known social networks (we all know what they do with our data ?).
Recently we have several examples of this, like Medium, where many users have left the platform to return to other systems (including WordPress) to maintain control of their data and what is done with it.
The freedom of WordPress in this particular case is clear. Your website is yours, you manage it and decide what you do with the data and other resources stored in it. And if tomorrow you want to move to another system, you can do it. You're the final owner.
WordPress

is Easy

Exactly, WordPress is easy. Easy to use, configure, and manage. Any user with a minimum of knowledge or with the desire to learn can create their own web page full of content that looks professional without having any idea of programming a single line of code.

Still, it's clear that WordPress has to improve and make it even easier for users who are not used to working with web technologies. This is the only way to achieve the goal of democratizing the web.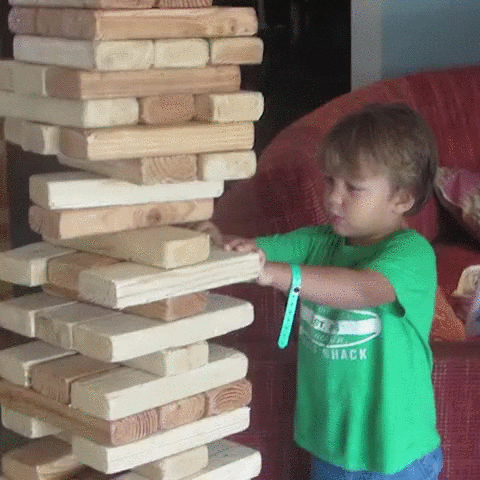 Steps are already being done in this direction, and the appearance of the block editor is one of the biggest. Although many people still don't like its appearance or the way to use it, it is clear that for users who are not used to use the classic editor, it is a revolution in terms of ease and functionality.
Nelio Content
I'm so happy about Nelio Content that I will sound like a payed advocate… but here's why you'll love it: it works as promised, its auto-scheduling feature is top-notch, Nelio's value for money is unmatched, and the support team feels like your own.
WordPress

is Popular

In recent years the popularity of WordPress has increased a lot. It is the platform chosen by many brands and celebrities for the creation of their web pages. Even people with little technological baggage behind their backs recognize the word WordPress.

A long time ago WordPress was described as a very basic system and only for certain types of web. Nothing is further from reality. Today WordPress is eating the market globally.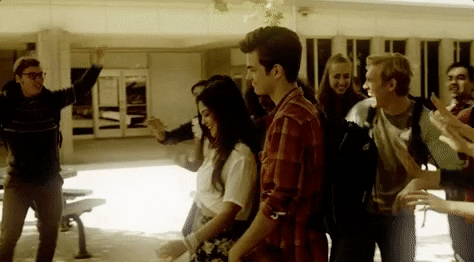 If we take a look at the numbers, more than 60% of all websites that use a content management system use WordPress. This represents 34% of all the websites in the world. And the statistics continues growing day by day.
WordPress

is Safe

One of the biggest headaches that we all face when managing websites on a daily basis is security. Nobody likes to enter their website and see that they have been hacked.

WordPress is developed with the security in mind, and it is considered as one of the safest systems. In addition, as soon as a security breach is detected, core contributors work tirelessly to solve it in the shortest time span possible.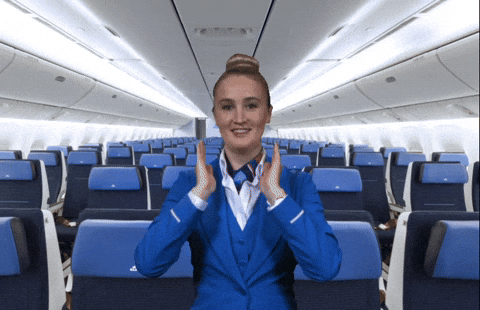 There is still the false belief that WordPress is an unsafe system, but the reality is that most times when WordPress is hacked the cause is using outdated versions or themes and plugins of dubious origin.
If you keep your site updated to the latest version of WordPress and follow a series of best practices (nothing difficult to do), you can practically say goodbye to security problems. WordPress is safe and it will be so for a long time.
WordPress

Adapts to You

WordPress is a content management system that adapts to your needs. If you need to differentiate the contents of your website in WordPress you have the possibility to use custom post types and additional taxonomies.

If your website needs to have a genuine design, you can find it in one of the piles of WordPress themes out there. And if you can not find what you like, a designer can create it for you, adapting everything to your specific case.
And if what you want is to convert your website into an online store, a forum system, an event manager, a recipe book or a travel journal, you can do it easily by extending your WordPress with plugins for your purpose.
And the best part is that you can start with something simple and grow and expand the features of your website in WordPress as you need it.
If after all this you still have questions about WordPress, leave us a comment below telling us your opinion about it. Let's see if we all can convince you ?
Featured image by Victor Garcia on Unsplash.