Happy New Year! I hope you are looking forward to starting this new decade and learning more about WordPress with us ? As you see, at Nelio we're already back at work generating new content for you.
The post I bring you today is slightly different from what we normally publish. In fact, I would say it's more personal. Let's take a closer look at everything we want to do throughout this year and what we expect from 2020. Because, as you're about to see, it looks like we have a very interesting year ahead.
To Know Where We Go We Must Remember Where We Come From
2019 was a good year for Nelio. As Toni told you a couple of days ago, practically all the company's metrics have improved to a greater or lesser extent.
We always talk about the importance of the blog in marketing strategy and, in this sense, it seems that the inbound marketing efforts we have been making year after year are paying off. I'm happy because we have fulfilled the goal we set to ourselves of continuing to publish two posts a week (which offers the best benefit to workload ratio). I wanted to thank all the professionals that participated in last year's interviews—it's always a pleasure to talk to experts in our field and learn from them.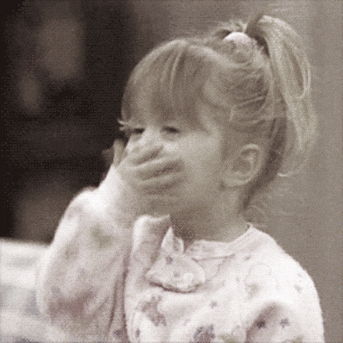 We also dedicated many efforts to continue improving our products and services and to give the best possible support to our users. To all those who subscribed and used our services: a million thanks. You are the ones who make it possible for us to move forward with the dream of having our own company in WordPress.
Our Wishes for 2020
So, we have a blog and some WordPress products… what are we going to do in 2020?
Nelio A/B Testing
Native Tests for WordPress
Use your WordPress page editor to create variants and run powerful tests with just a few clicks. No coding skills required.
Nelio A/B Testing and Nelio Content
As I imagine you already know, at Nelio we offer two premium plugins under a subscription model: Nelio A/B Testing and Nelio Content. The first is a plugin for the creation of A/B tests in WordPress and the second is a plugin for the management of blog content and its promotion in social networks.
Nelio A/B Testing was the first service we ever launched, back in 2013. Since then, we have been actively developing the plugin, adding new types of tests and numerous improvements and corrections. In other words, what we've been doing so far is to incrementally improve our plugin to meet the expectations of our customers.
But in these 7 years WordPress has evolved and changed a lot. We saw how the REST API appeared, at the end of 2018 Gutenberg was integrated into the WordPress core, the WordPress development stack has changed completely during 2019 to give more weight to JavaScript… And this means that we had to modernize the plugin that saw us born as a company.
During the past year we've been redesigning and re-implementing Nelio A/B Testing from scratch. We have created a new version that uses all the new technologies that WordPress offers. This new version is faster, lighter, and much more intuitive to use.
In a few days, Nelio A/B Testing 5.0 will arrive in the WordPress.org plugin repository. If you are not yet using WordPress 5.3, we recommend you update as soon as possible, because Nelio A/B Testing 5.0 needs you to be "up to date" ?
Our goal for Nelio A/B Testing this 2020 is to launch the new version and conduct an awareness campaign among our users to encourage them to update and continue performing A/B tests on their websites.
As for Nelio Content, our intention is to do something similar to what we have done with Nelio A/B Testing in recent months: we want to modernize it. While it is true that Nelio Content is a plugin based heavily on JavaScript technologies and, as such, it's much more interactive and convenient to use than the old version of Nelio A/B Testing, the libraries we use and the technologies Nelio Content relies on are a little bit outdated.
The goal we set for Nelio Content in 2020 is to migrate its different components to React and Redux to achieve a more robust and more extensible plugin.
Inbound Marketing and Our Blog
As I said at the beginning, we are very happy with the inbound marketing strategy that we are carrying out. The content we generate attracts many readers and helps us establish ourselves as a reference in the WordPress world. However, and being honest, we are having a hard time converting those readers into become potential customers of our products and services, so we have to try new things.
For starters, we want to write content that adds value to both WordPress users in general (as we have been doing since we started this adventure) and users of our products. To do this, and as Toni announced at the beginning of last month, we will publish several posts throughout the year related to the world of the A/B testing. This is obviously related to the launch of the new version of Nelio A/B Testing 5.0 and is part of our marketing efforts to promote it.
We are also in contact with some of our current customers, discussing the possibility of working more closely with them and sharing case studies. Our intention is to publish their work and experience in our blog to share the knowledge they generate with our tools and, thus, facilitate others, like you, to apply solutions whose effectiveness has been demonstrated in real environments. We will see what comes out of here, but we are very excited about the proposal.
Finally, I also set a small personal challenge. This year we will continue conducting interviews with WProfessionals so that you can learn from their experience and they can inspire you. But our intention this year is to ensure that the 12 WProfessionals we'll be interviewing in 2020 are all women from all over the world.
Community
At Nelio we want to continue working and contributing to the community in one way or another. Specifically, our intention is to participate in several WordCamps throughout the year and contribute to the WordPress project as much as we can, either by contributing patches to known errors, reporting additional bugs, or translating it into Spanish or Catalan.
I know it's not always easy to find the necessary time to make these small contributions, but it's very worthwhile nonetheless. For now, I'm already part of the organizing team of WordCamp Europe 2020 in Porto. I hope we can see you there! ?
Personal Life
Finally, I wanted to end today's post with a couple of news that will make 2020 a very, very interesting year. On the one hand, it seems that Nelio's family will grow a little… as Toni is going to be a dad! We'll have to wait a little bit longer for this new WordPress user to come, but we're already extremely excited about the good news ?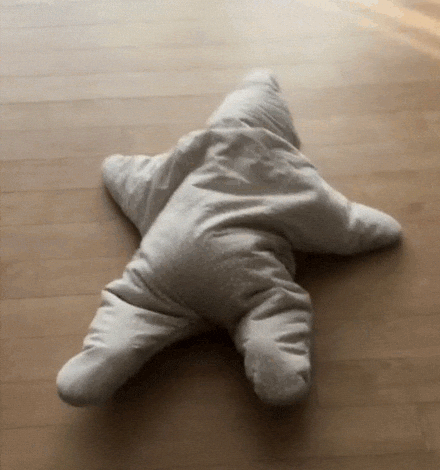 On the other hand, there is a small bump in the road, as I'll have ankle surgery in February. It's nothing serious, but the intervention is "complicated" and will take me out of service for a few weeks. To me, the worst thing about it will be the recovery (it'll take a few months), but I'm hoping I'll be able to work from home. And once I'm fully recovered I'll be marrying my partner ?
So… yup! It looks like 2020 will bring a lot of joy. What about you? What do you expect from 2020? Let us know in the comments section!
Featured Image by Chris Gilbert on Unsplash.