Today I would like to get away from the topics I usually discuss in the blog to focus on something more basic: the differences between a blog and a website. Every blog is (or part of) a website, but not every website is a blog. So when should you create one or the other? What makes a blog different from just a regular website? Is one better than the other? Let's try to answer these questions!
Blogs and Websites
The easiest way to understand the differences between a blog and a website is precisely by defining each of them separately and looking at some examples. So let's start with these definitions, shall we?
What is a
Blog

?

A blog is a type of web that is characterized by two important facts: it is updated frequently (that is, its author publishes new content often) and content is presented in reverse chronological order. In this sense, a blog is not very different from an online newspaper, where fresher news continually appear and push away the old ones.

Usually, a blog is managed by a single person or a small group of people and is focused on a very specific topic. The tone and shape of the blog is decided by its author, and the range of options you can find there is huge. For example, you have blogs such as WPMayor by Jean, Alyona, and Mark, focused on tips, tricks, and news about WordPress; Monica Dinculescu's personal blog, where you can read interesting stuff about programming and machine learning by a Google engineer; or something like Living Creatively with Fibro, an inspiring blog by a woman who's passionate about crafting.
But blogs are not only for unique individuals or small groups. As we will see a little later, Blogs are a very powerful (marketing) tool for companies, since they allow them to reach larger audiences and connect better with them. An example of this is our own blog. The post you're reading right now is part of our corporate website, Nelio Software.
Another important component in blogs is their social facet. By default, users are encouraged to comment on blog posts, which means their content can be extended and discussed by its audience. This is great if you want to establish a closer relationship with your readers.
Nelio A/B Testing
Native Tests for WordPress
Use your WordPress page editor to create variants and run powerful tests with just a few clicks. No coding skills required.
What is a Website?
In general, websites are characterized by being more static than blogs. That is, on the websites we find stable content that changes seldom. The content is organized in pages that will probably last and make sense for a long time: about, contact, legal pages, products, services, etc.
But I must admit that this definition falls a little short today: websites can also be very "dynamic" today. Think, for example, of any online store, where the catalog of products and stocks are changing, or any website to search for flights, hotels, and so on.
Blog

or Website? We Help You Decide!

WordPress was born as a blogging platform, but today you can create any type of website with it. By default, you can create pages (to create a static website) and posts (to create a blog). This is a topic we discussed in depth in a previous post.

However, even if WordPress allows you to create "anything," you might not be interested in building something that doesn't fit your needs.

So, what should you create? A regular website or a blog? Well, it all depends on your specific needs, but there are three things you should consider:
How easy (or difficult) it is to set it up
How easy (or difficult) it is to maintain
How easy (or difficult) it is to monetize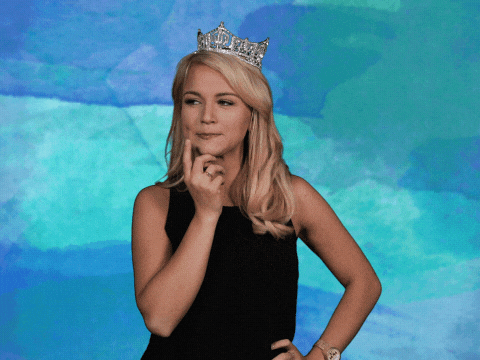 Creation
The first thing you should know is that building an outstanding website is not easy. If someone tells you it is, he's probably lying. Sure, anyone can create a simple, good-looking website (thanks to the fantastic themes that are available today, page builders, and so on). But a GOOD website? That's a whole different story.
Most small and medium-sized companies set up simple websites on the Internet to have an "online presence." These websites help them reach broader audiences, especially nowadays that so many people looks for local business around them using their smartphones (a hardware store, a clothing store, a restaurant…). This type of users is happy with a simple website with two or three pages where they share their services and rates and show some contact information.
But then there are other types of websites that are much more complex: online stores, large portals, etc. In these cases, the creation of a website is extremely complex and should probably be done by professionals
Dedication
In general, the dedication required by a blog is much higher than that of a website. In principle, once a web is created, it can remain "as is" for a long time. Sure, you'll have to keep it up-to-date, but that's it. Blogs are different.
A blog requires new content often.
A blog that has not been updated for weeks is a disaster.
Remember that the goal of the blog is usually to create a community of loyal readers, and these people expect (and demand) that your blog has new and quality content often. That is why a blog may not be for everyone, even if as a marketing strategy it may make a lot of sense. If you are going to have a blog halfway, you better not have it.
Monetization
A blog can be monetized in many ways: from banners to affiliate links, guest posts, or paid reviews. For the blog to be really profitable you will need a high number of visitors, but it is totally feasible and rare is the blog that does not include some type of advertising or small form of monetization.
On the other hand, websites are more difficult to monetize on their own. Obviously, if we are talking about an online store, the online store itself gets the revenue through sales. Or, if it's a website like ours, where there are a couple of pages to subscribe to our services, those subscription pages allow you to generate revenue. But in both cases we are not talking about "the web generates revenue," but "the web is the channel through which the company generates revenue." Similar, but different.
In my opinion, if you want to generate some extra money and you have the time it takes, your best bet is to create a blog. It's not easy to get a good audience, but once you do, you'll have the possibility to monetize it. In fact, a couple of years ago Neil Patel wrote a series of interesting entries on how to create a website / blog from scratch and monetize it. Don't miss it!
A Good
Blog

is Your Web's Best Friend

The reasons why it is worth starting a blog depend on each one. Some people do it because they are passionate about a topic and want to share it, others want to have a place to collect their ideas and lessons to be able to consult it in the future, some want to make money from it and others simply want to practice and improve their skills as writers. Whatever the reason that pushes you to write a new blog, it is worth it to do it.

But if none of these things fit with you, there is a reason that makes a blog very useful for companies and professionals: inbound marketing. As Ruth commented in this post, inbound marketing "focuses on the needs of users" and "seeks to inform and provide value." It is a mechanism by which we make available to the public what interests them, in such a way that they are the ones who reach our website through their organic searches. If you do it right, that allows you to establish yourself as one of the referents in your field.
Two Sides of the Same Coin
A blog is a type of web that is characterized by having new content continuously on a certain subject. The web is more static and may be accompanied by a blog. Which one you should use depends on your needs and the time you can spend, since a blog requires time, effort and patience.
Featured image by Marten Newhall on Unsplash.