Happy new year, WordPress lover! After yesterday's hangover, today it's time to relax and think about all the things 2018 has in store for us and what we expect from it. I don't know about you, but my colleagues at Nelio and I like to make (and keep) some new year's resolutions and, even though some people believe it's better not to tell your goals, I thought it'd be a good idea to share with you what we plan on doing. But before that, it's probably a good idea to take…
A Quick Look Back
Last week Antonio shared a review of all the things we've achieved during 2017. Truth is, 2017 was a pretty good year for us—there were more of you reading our blog and our plugins generated more revenue than ever before. So, thank you very much you all for trusting in us!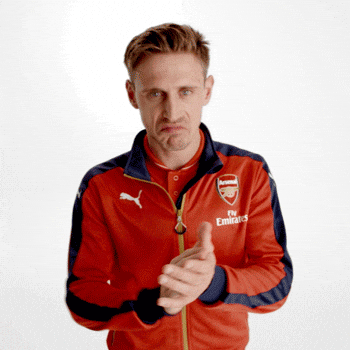 There's a well-known principle in the computer science community that goes like this: "if something works, don't fix it". So, if 2017 was a good year, why don't we keep doing what we know worked well for us? This year will focus our efforts on three areas:
Continue to improve our services.
Take care of our users and make sure they feel special.
Tighten our relationship with the community.
Continuous Improvement of Our Plugins and Services
As you already know, Nelio A/B Testing and Nelio Content are the plugins that help us earn our salaries. Because of that, we invest a lot of time and resources in them, just to make sure that we can improve them at each iteration, making them simpler, faster, and better. How does the 2018 development roadmap look like here at Nelio?
2018 is going to be quite special for all WordPress users, as Gutenberg is about to be included in all our WordPress Dashboards (whether we like it or not). There's no doubt that Gutenberg will be a huge challenge to all WordPress developers, us included. So it shouldn't come as a surprise that one of the first things we'll address this year will be the integration of our plugins in Gutenberg. Actually, we've already started to do some tests with Nelio Content and, even though there are some things that need tweaking, it's already looking pretty good:
Gutenberg aside, we'll also work hard to bring you new functionalities and improve the overall look and feel of our plugins. For example, Antonio is already working on a new feature that integrates third-party image services like Giphy or Unsplash in Nelio Content and I'm working on a new, native JavaScript implementation of our Editorial Calendar to make it faster and smoother.
Focus on the User
We've said it a thousand times: we want our success to depend on how we take care of our users. The WordPress ecosystem is big and has tons of competitors everywhere. A small company like ours has to clearly define its proposition value and stick to it in order to differentiate itself from everyone else. In our case, we decided to "connect on a human level" with our users:
And that's precisely what we plan on doing in 2018—we'll continue to offer the best customer service possible, helping our free users and subscribers as quickly and efficiently as we can, and we'll also continue to answer all the questions you leave in our blog. Moreover, we'll work on new materials that will help you become proficient in WordPress—my partner Ruth is currently working on free WordPress courses for you, guys.
Nelio A/B Testing
I was very impressed by the quality of this plugin, how easy it was to set up, and the outstanding support Nelio provides. I highly recommend Nelio A/B Testing.
Contributions to the WordPress Community
Finally, as it could not be otherwise we'll focus on the WordPress Community. We plan to continue to contribute as we've been doing since we started this adventure back in 2013, but this time we want to take a step forward and take more responsibilities.
Last year, during WordCamp Europe, Toni and I sent our first patches to WordPress Core—they were a small contribution, but that's how you get started, isn't it? Well, I loved the experience and I really want to repeat it this year, so I hope I'll be able to submit more patches this 2018 ?
On the other hand, Nelio is now part of the organizing team of WordCamp Barcelona, along with other professionals like Joan Artés or JuanKa Díaz. Our goal is to make sure that the 2018's edition is a complete success, and we've started working on it a few months ago just to make sure it'll happen. So stay tuned, because I'm telling you it'll be legen-wait-for-it-dary!
Now Back to You
We're really excited about this new year and, as you can see, there's a lot of things we want to do and improve to grow both personally and professionally. What about you? What resolutions do you have? What would you like us to do? Let us know and we'll review our achievements in 12 months, shall we?
Featured Image by NordWood Themes on Unsplash.