You've created your company because you and your team have been able to have a vision of what products you would create or services you would offer to solve some need or problem. It has been a hard job but you are very satisfied to have everything ready to launch it to the market.
And then you're faced with reality. You realize that even with a well-planned marketing campaign, you don't meet your sales expectations.
Don't be discouraged, there are studies that show us that we can be more persuasive and manage to improve our sales figures. On this subject, one of the great references is Dr Robert Cialdini, who has been a professor for many years at Arizona State University and a collaborator at Standford and other universities. In 1984 he published the book Influence: The Psychology of Persuasion which became a reference on the psychology behind persuading people.
In his last book published in 2016, Cialdini coined the term "Pre-suasion®" and used as title playing with the two words: pre-sales and persuasion.
What Is Pre-suasion®?
Let's see Cialdini's definition:
Pre-Suasion®: The Process of arranging for recipients to be receptive to a message before they encounter it. Strategically guiding preliminary attention to move prospects into an agreement with the marketing message before they ever experience it.

Dr. Robert Cialdini (Pre-Suasion®: A Revolutionary Way to Influence and Persuade)
To sum up: Cialdini proposes a strategy focused on the BEFORE, before your potential customers say yes.
The principles of pre-suasion® that Cialdini tells us are reciprocity, scarcity, authority, consistency, social consensus, and liking. They are already incorporated in any marketing plan but let's see how we can apply them in our online business.
#1 Reciprocity
The principle of reciprocity is based on the idea that the natural instinct of people is to return a favor. If a friend invites you to her house for dinner, another day you will try to invite her. If a colleague helps you on a job, you feel like you owe him or her a favor. And so on.
And, for example, if you get a free drink or a couple of mints in a restaurant, do you think it will influence you to tip more? This was precisely one of the studies carried out by Caldini and curiously the results were that a mint increased tips by 3%, with 2 mints, the increase was 14% and if the waiter delivered one, then went to another table for a while, and then came back with another extra mint and said "For you who are good people, here is an extra mint", the tip increased was 23%.
That is to say, not only do we like to return favors, but if they are unexpected and personalized, we are even more likely to return them.
Based on the principle of reciprocity, what can you do on your website? Well, as simple as offering free resources for nothing or in exchange for contact details. Here are some examples from Yoast, Vilma Nuñez, CXL, Nelio, and WordPress.com :
But if you also surprise your customers with a totally unexpected detail, you will see how they know how to thank you.
#2 Scarcity
Do you remember the madness that broke out in the supermarkets at the beginning of the pandemic lockdown?
And how did you feel when you finally got that scarce product?
I think we no longer need to add anything about how we can become compulsive shoppers at a time when we think something may be in short supply.
It is not enough to explain the benefits of our products. If the visitor perceives that a product is going to be in short supply or that an offer is only available for a limited period of time, he feels more need to buy it.
Nelio Content
I'm so happy about Nelio Content that I will sound like a payed advocate… but here's why you'll love it: it works as promised, its auto-scheduling feature is top-notch, Nelio's value for money is unmatched, and the support team feels like your own.
#3 Authority
Why is it that in doctors' offices or law firms you usually see their diplomas hanging on their walls? Why is there a tendency to dress up more formally when you go to speak in public or go for an interview? Because there is a set of signals that convey a perception of authority. And the perception of authority (recognized, not imposed) generates trust.
On your website, make it clear who is behind it. Make your team known and why they are good at what they do. But not only that, let people know why you are good at the services you offer. And not just because you say so, report on conferences or events in which you have participated, mention publications in which you are recognized as experts in the field, etc.
#4 Consistency
In the studies conducted by Cialdini it was also observed that people try to be consistent with what they have said previously or their commitments. Even if the object of that commitment no longer makes sense. Cialdini's example is as follows: right off the bat, in any neighborhood, very few neighbors would sign an agreement that they are willing to have a billboard erected in front of their garden to support a "drive safely" campaign. However, in one particular neighborhood where they were previously persuaded to hang a paper in their windows supporting such a campaign, the result was that many more were later willing to accept the billboard. They were being consistent with their initial commitment.
And in fact, this commitment and consistency are what we never tire of telling you on in this blog. If you have previously written down in the editorial calendar the posts you will publish on a certain date, you will feel more obliged to fulfill that commitment and write them no matter what.
But how do we apply this willingness to be consistent with our commitments to get more customers? Let's first look at an example of a real case:
Kyle Rush was the deputy director of web development for the Obama for America online marketing campaign and conducted an A/B test of the donation form.
It was easier for people to initially show a commitment to make a small donation than to make one directly. After indicating the small commitment, they would make the donations. In summary, option B meant a 5% increase in donations over the original version.
Similarly, many websites offer the option to make reservations without any commitment with a subsequent purchase option for a limited period of time. Or you may find the option to join a waiting list for when a particular product is available. In all these cases, you are predisposing your potential client to position himself and confirm that he has a certain interest. Making a decision to buy will then be easier later.
#5 Social Consensus
Surely we have not overcome adolescence as we think and we act many times more motivated by getting the approval of those around us than by the object that should essentially motivate such action. But not only that, in addition social networks have also led to the fact that sometimes the only motivation to carry out certain actions is to be able to publish it on these social networks: "if it hasn't been published on social media, it hasn't happened."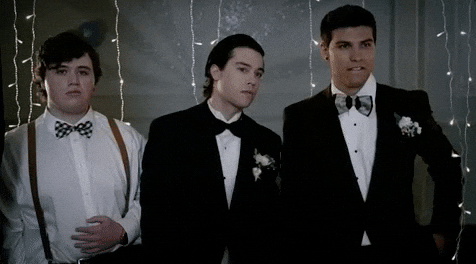 Well, let's put off the conversation of whether social networks limit our analytical reasoning skills as researched in more than one study and let's get to the point. We like to be part of "that group" of people we admire or want to be identified with. How does this apply to our website?
When you buy any product on Amazon now, one of the first things you do is look at the ratings on it, don't you? Show testimonials and reviews of your products and services so that prospects can better understand the value you offer. Provide information on the volume of customers and users you have of your products.
The more positive reviews you get on social media, the more you will motivate others to get to know you.
#6 Liking
This is the most obvious principle: we prefer to say yes to people we like and no to those we do not like. It doesn't take much study to reach this conclusion, don't you think?
But what is interesting about Cialdini's studies is that there are 3 factors that condition the fact we like someone: (1) they are similar to us, (2) they compliment us, and (3) they cooperate with us towards mutual goals.
If you have the option to interact with potential clients off-line, it will be easier to reach meeting points with them. And that's why it's important to know what events they participate in and where to find them. Being able to share a coffee with them generates a closeness with which it will be much easier to have a professional relationship later on.
Unfortunately, if the entire relationship with your customers is exclusively online, it can be more difficult. For us, there are two key points on which we can convey linking to our customers: on our blog, both in the posts and in the comments, and in offering a support service with great care even to all free users.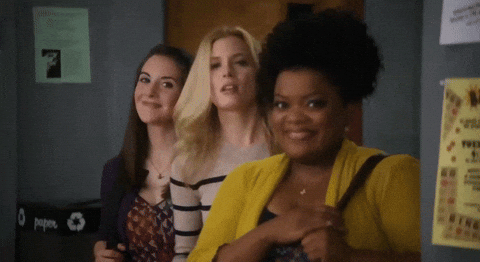 Find a way for your reader to not only perceive you as an expert in the subject of interest but also to see you as someone close to them. Remember, we like to say yes to people we like better.
And that's all for today, I hope these principles have helped you think about some of the points in your marketing plan that you should improve.