When we talk about marketing campaigns, you're probably thinking of placing an ad here, posting on your social networks there, launching a few specific landing pages… Unfortunately, this approach is increasingly proving to be less successful.
In this article, we will study how to create a successful marketing campaign for your business in five easy steps.
1. Set Your Campaign Goals
Before you start spending your money on advertising or your time and effort on meaningless actions, think about what you want to achieve with your marketing campaign. If you don't know what you want to achieve with your campaign, you will hardly be able to assess whether it has been a success or a resounding failure. The key here is that the goals you define must be measurable.
For instance, just saying "I want more visitors" does not help. You should study how many visits you have in a given period of time and estimate the percentage of growth you want to achieve in the next period. This way you can clearly assess over time whether or not your marketing campaign has paid off.
And now it comes when reality slaps you in the face… Defining the objectives of a marketing campaign in a realistic way is not easy. It may seem like it is, but be aware that in marketing nothing is.
2. Determine The Budget You Will Spend on Your Campaign
The amount of money you can spend will directly affect the type of actions you can take in your marketing campaign. It is not the same to have thousands of dollars to spend on TV ads as it is to have more modest figures that will only allow you to put an ad on another website.
This is not to say that low-cost marketing campaigns cannot have the same result as those that burn money like hell. But it's clear that like everything else, money helps.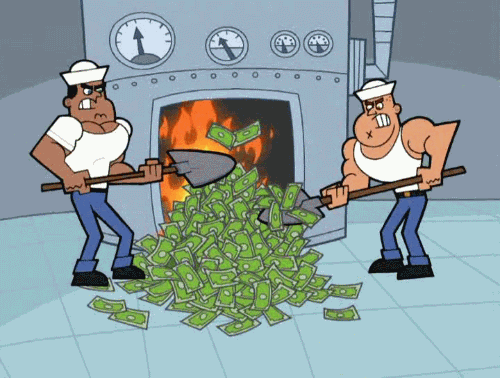 Always think first: is this the best/most effective/most convincing way to reach my client? In this way you can save money on launching actions that will do little or nothing for your marketing campaign.
Remember, you don't necessarily have to spend a lot, but you certainly will have to spend a little.
Nelio Content
I'm so happy about Nelio Content that I will sound like a payed advocate… but here's why you'll love it: it works as promised, its auto-scheduling feature is top-notch, Nelio's value for money is unmatched, and the support team feels like your own.
3. Choose The Medium to Launch Your Campaign
Now that you know your goals and the budget you have to achieve them with your marketing campaign, what channels will you use? E-mail address? Social networks? Phone calls? TV commercials?
Keep in mind that some communication channels will be more appropriate for your target market than others. For example, placing radio ads can be a complete waste of money if your target market does not regularly listen to the radio.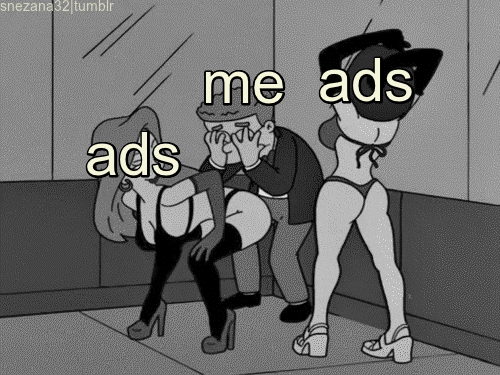 Think about the places and habits of your target market when you choose the channels to reach them. Where do they spend their time? Where are they most likely to see or hear and pay attention to information about your products and/or services? In a magazine? At a bus stop? On their cell phones?
4. Plan The Actions to be Done And Execute Them
Write exactly what you're going to do and when. It doesn't have to be elaborated, but writing down what actions you are going to take will greatly increase your chances of moving forward and will serve as a record to use when you go to evaluate the success of your marketing campaign.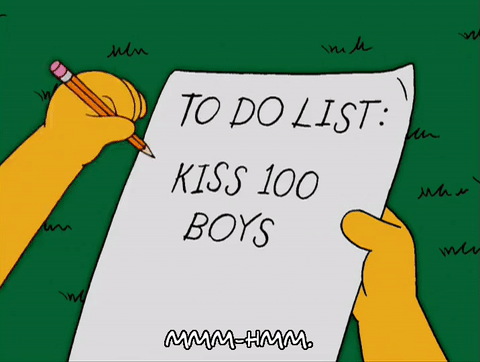 For instance, if your marketing campaign consists of writing a series of blog posts on your blog about a certain topic in order to get more visitors interested in it, your action plan could be like that:
Think about the

contents

to be written on the web.
Define the titles of the

contents

and convert them into blog posts.
Plan posts in the

editorial calendar

and assign them a date and an author.
Write the posts.
Review the posts and schedule them for automatic publication.
Plan the

promotion

of the

contents

on social networks for the coming months (here Nelio Content can help you a lot).
This is an example of a simple campaign that you can easily carry out. Remember, the simpler, the better. Each time you complete an action, go back to your list and mark it with the date you completed it. This will keep you organized and you'll love the feeling of progress you'll be making.
5. Measure The Results, Improve And Repeat The Process
When the campaign is over, it's time to see how successful it was. Go back to your marketing goal, measure what you decided to measure to determine the success of the campaign, and you will see what has happened. Once you have measured the results of your marketing campaign you will be able to make decisions about the marketing strategies you have used and the future campaigns to be carried out.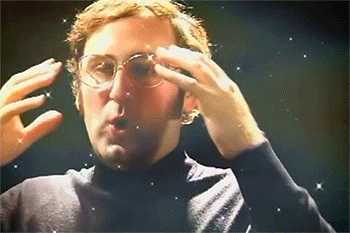 If the investment you made in Adwords ads hasn't paid off and all your new visits have come from your social networks, boost that in the next campaign. Improve or eliminate what doesn't work in your marketing campaigns and enhance what has brought you the most benefits. And, above all, repeat the process over and over again. This is the only formula that works for successful marketing campaigns.
Examples of Successful Marketing Campaigns
Any marketing campaign is better than none at all. This way at least your efforts to attract customers will have a strong foundation and follow a proper strategy. But making your marketing campaign a mass success is difficult (I said difficult, not impossible). That is why it's important to learn from others and that's why I decided to end this article by showing you some of the campaigns that were once successful, far exceeding the goals they had set.
The Man Your Man Could Smell Like (Old Spice)
The men's beauty and body care brand Old Spice became world famous in February 2010 thanks to the following video (if you didn't see it in its day, don't hesitate to play it now):
Funny, right? The video became viral (at the time of writing this article it has 55 million views) because it is very different from what you would expect from such a brand. But Old Spice's marketing campaign didn't stop there. Taking advantage of the momentum of the video, in June they launched another one with the same actor and also created almost 200 short videos in response to the comments they received on social networks such as Twitter or Facebook. Thanks to this, the brand got 29,000 new fans on Facebook and 58,000 more followers on Twitter.
Lessons learned: Making a marketing campaign totally different from what is expected from you or your brand can be a good way to stand out. If you also take advantage of the momentum and are proactive in answering the feedback you receive, you will have a guaranteed success.
Get a Mac (Apple)
Apple's marketing campaigns have always been a wonder, but Get a Mac made a huge difference for Apple.
https://www.youtube.com/watch?v=ZwQpPqPKbAw
A lot of people discovered an alternative to the PC thanks to this marketing campaign. The company saw its market share grow by 42% in the first year thanks to the help of this video series. These ads explain to the Apple audience everything they need to know about the product in a simple and intelligent way.
Lessons learned: Explaining the benefits of your product in a simple and clear way is key to making your marketing campaign work. If you are also able to compare yourself with your competition by highlighting your advantages, then so much better.
Ice Bucket Challenge (ALS Association)
In the summer of 2014, the ALS Association (which helps to investigate amyotrophic lateral sclerosis) asked its followers to do one of two things: make a donation or throw a bucket of ice water over their head.
This challenge was known as the Ice Bucket Challenge. If you accepted it, you also had to nominate others to do it. The idea is simple, either you get a donation or you recommend others to participate. In this way, little by little the challenge became viral on the Internet and many celebrities joined the cause. The campaign raised $115 million, in addition to global media exposure.
Lessons learned: Exploring other channels besides the traditional ones to launch your marketing campaign can be a very good alternative. Trying to get your customers to do the advertising for you or help you find other potential customers is great.
Obama O's And Cap'n McCain's (Airbnb)
By January 2008, Airbnb's founders, Brian Chesky and Joe Gebbla, had squeezed the most out of their savings and their credit cards were in red. They had no choice but to do something desperate in order to get funds and continue with the project. Taking advantage of the electoral campaign in which Obama and McCain were fighting, they thought they could promote Airbnb by giving original cereal boxes to bloggers and journalists: they created 500 boxes of personalized cereals with Obama's caricature, in blue, and 500 with McCain's, in red.
In addition to sending them to the press, they sold the boxes of cereals for $40, making a profit of $20,000 that allowed them to continue their adventure. An example of how creativity can find solutions to real problems.
Lessons learned: Sometimes marketing campaigns that may seem crazy at first are not so crazy in the end. We have to think beyond the problem we have in front of us!
Fortnite Battle Royale (Epic Games)
The latest trend in video games is (at the time of writing this post) Fortnite. This is a free video game (with in-game purchases) whose Battle Royale mode is a worldwide hit.
The funny thing is that Epic Games launched the game without this particular mode in 2017. But they saw the success of the video game PlayerUnknown's Battlegrounds (PUBG) and copied the mechanisms of this game in Fortnite, launching the Battle Royale mode we mentioned earlier. At first few took it seriously, but slowly and by fixing the bugs in the original, as well as taking into account the feedback from the gaming community (something that PUBG apparently didn't do), it has become the dominant player in the market.
Lessons learned: Copying your competition can be a perfect marketing campaign if you avoid the things they do wrong and power your strengths.
Featured image by rawpixel.com on Unsplash