Some people think that Internet purchases are impersonal—you can't see the product until you receive it and they lack human interaction. But that's not completely true. If the company wants to, they can make us feel special. For instance, a few weeks ago I received a couple of t-shirts I bought on the Internet. When I opened the package, not only did I find my order, but also a small gift: Haribo gummies! ?
Pandas und Haribo von @qwertee ❤😍😍 pic.twitter.com/1l9Adp9Pcg

— Suki🍉Dingels🐼 (@Sukidingels) April 11, 2017
When dealing with your customers, it's paramount that you treat them well under all circumstances, especially when they need your help. And that's what I wanted to talk to you about today: how to solve their issues as fast and efficiently as possible. If done right, they'll love your customer service and they'll be more than happy to keep paying for your services ?
Several Communication Channels
If your users needs help, they'd better find a way to get in touch with you. Luckily, there's plenty of options nowadays (some of which might even be unexpected). For example, in Nelio we have the following support channels:
Support Threads in WordPress.org. The most obvious, because it's the one you get when you upload a new

plugin

in the

WordPress

Plugin

Directory.
Email. A classic. Everyone's used to drop an email when trouble arises, aren't they?
Contact Forms in your website. We have a few of these ?
Social Networks. Some users contact us through

Twitter

,

Facebook

, and

LinkedIn

to get assistance.
All these channels guarantee, to some extent, that a user in need will be able to get in touch with you. That's clearly positive, because the easier it is for them to seek help, the more likely they'll get it and, therefore, stick with you thereafter. Just think about the opposite—looking for a way to communicate and finding none… bummer, right? ?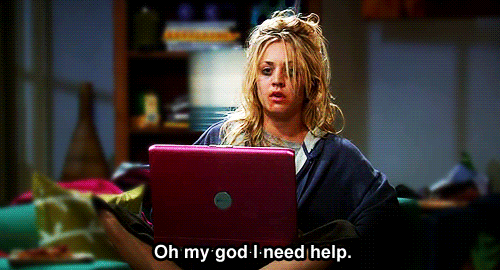 But as the old saying goes, "all that glitters is not gold"—all these channels will make your live slightly more difficult. Users are now able to report issues from virtually "anywhere", which means you'll have to (a) know when there are incoming issues and (b) keep track of all the ongoing issues and their statuses.
In our case, for example, Toni is our community manager and monitors our social networks to make sure no new issues go unnoticed, I (with Ruth and Toni when needed) take care of all tickets created in Freshdesk, and each one of us takes care of our own email inbox. It's not easy ?, but it's worth it.
Pro Tip
Unify all support in one single site. One of the reasons for subscribing to Freshdesk was the ability to manage all our support threads from a single location. If a user comes to us with a question that'll take a while to solve, we'll create a ticket in Freshdesk. Let me illustrate this with an example.
Let's assume that one of our users contacts us via Twitter asking where and how they can subscribe to Nelio Content. In this case, a tweet with a link to our pricing page would suffice—no need to create a ticket. But what if the same user reported an error or a compatibility issue? Then we'd ask them to open a ticket in our support system (just by dropping an email to Nelio Content's support email address) and a support agent (namely, Toni or me  ?) would take care of it.
As you can see, we try to unify all support questions in Freshdesk. However, there's an exception to this rule: users can contact us through WordPress.org without our requiring them to open a support ticket in Freshdesk necessarily (even if resolving said issue would take a while). We decided WordPress.org deserves this special treatment because:
We think there's plenty of

WordPress

users that assume this is the right channel to seek support.
The solutions we offer gain a lot of visibility. Whenever we resolve an issue in WordPress.org, our solution becomes public and anybody facing the same issue would be able to find it. In the long run, this means we'll have fewer incoming issues and more time to focus on other tasks.
In any case, helpdesk platforms are a great tool for dealing with customer care and support. If your customer base is growing (and I really hope it is), these services offer a lot of interesting features that'll make your life easier. For example, you can assign tickets to different agents based on their topic (in Nelio, I address technical questions, whereas Ruth solves billing issues), track ticket statuses ("pending", "waiting for customer", "closed", …), classify tickets using different criteria, and so on.
Nelio Content
I'm so happy about Nelio Content that I will sound like a payed advocate… but here's why you'll love it: it works as promised, its auto-scheduling feature is top-notch, Nelio's value for money is unmatched, and the support team feels like your own.
How to Prioritize Support
Yup! You'll have to prioritize support. And nope, it's not easy to decide what comes first when there's 10 tickets in the queue and they all need someone working on them ?. Luckily for you, I'll be happy to share our criteria for prioritizing tickets and, hopefully, give you some ideas to come up with your own method:
Subscribers VS Free Users. The most obvious criterion ever, right? Tickets from paying customers will take precedence over the rest. After all, one of the reasons for their paying is precisely priority support.
Type of Problem. White Screen of Deaths, fatal errors in the front-end, error in the Dashboard, annoying warning notices… Depending on how severe a problem is, we'll need to find a solution quicker or not. You might even decide that a certain issue is so severe, it's the first thing you need to fix… and you can't work on anything else until it is fixed!
Everything Else. Requests for improving the

plugin

or adding new functionalities, compatibility issues, etc. We usually address these issues last (but we still do address them at some point). If you're like us, you probably have a well-defined development roadmap, but all the input you can get from your customers should be welcome and should be able to change said roadmap.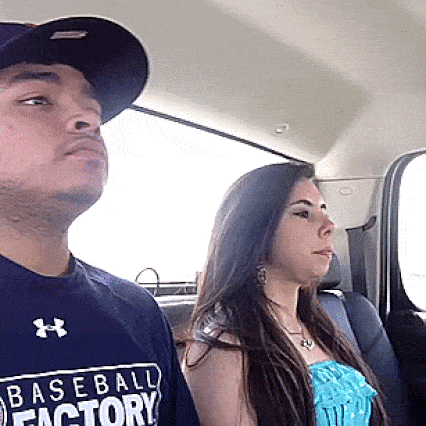 How to Reply Efficiently
We've already talked about managing incoming tickets, but how can you improve the interaction with your customers? Are there any tips and tricks to become more efficient? In the end, support is all about solving your customers' problems quickly and efficiently, before they get angry and look for an alternative (or, even worst, leave a poor review of you and your service) ?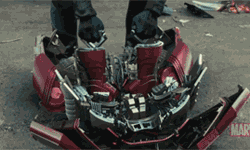 Here's what we do:
Up-to-date Documentation. This one's quite obvious: if you have a complete, up-to-date documentation, a lot of visitors won't even submit a support ticket, because they'll find the answer to their problem before they need to. Believe me when I tell you I know how complicated it is to have a good knowledge base—it takes a lot of time and resources, especially if your product is under active development and changes continuously. But it's really worth the effort!
Canned Responses. Predefined replies to common questions/scenarios. These include, for example, an introduction of who you are and how you're going to help them, a paragraph that explains you'll be forwarding the ticket to a better-suited agent, another one requesting access to their server… There's plenty of interactions that repeat over and over again with your customers, so why don't you make them reusable?
Close the Loop. Whenever you resolve an issue, materialize it in your documentation or create a canned response with it. This way, future users will be able to look for the solution without submitting new issues and you'll save plenty of time in the long run.
Summary
Good support is crucial to any business. Be fast, efficient, and polite. Use the right tools to become smarter. Oh! And add Haribos if you can  ?
Featured Image by Jenn Richardson.