Like it or not, many times the headline of your content is way more important than the content itself. Think about it…. how many headlines do you read during the day? You read a lot more titles than articles, don't you?
What really gets you to click and go to the content is its title. Whether you find it on a website's home page or shared on social networks, if the headline doesn't grab your attention and awakes your curiosity, you'll miss the content behind it. But be careful, because forcing the situation to try to play it off against your visitors with excessively eye-catching titles can be counterproductive if the contents don't deliver what they promised: you'll end up with the typical clickbait case, so common today.
Before you hit the publish button, spend a few minutes working on your title. Doing this can make the difference between getting more readers and shares on social networks. If you don't, your content may end up buried under everything else that your visitor will find out there during his journey. What a shame, especially after all the effort you put into creating quality content, right?
There's a whole world of studies on which titles work best. Do you need help writing more attractive titles on your website? Don't worry because today we're going to show you 5 simple ways to build titles that are more appealing and inspire your readers to click on your content and visit it!
Attractive Headlines Are Better
Let's start with something simple…. Of the two titles you have below, which one do you find more attractive?
A)

SEO Mistakes in

WordPress

B) The SEO mistakes you're making in your

WordPress
If I had to guess, I'd say it's the second title, as it involves you in the problem. Since you're being directly mentioned in this title, it's more likely that you'll end up visiting the content to see what mistakes you are making in your WordPress.
In the same way, visitors who have a problem want your content to solve it. If you do that they'll be happy with you and your website. That's inbound marketing 101. So, keeping that in mind, what title do you think they'll visit the most?
A) Stop Worrying About

WordPress

Redirections With These

Plugins

B)

Plugins

For

WordPress

Redirections
Both are practically the same, but the first uses a simple psychological resource to provide a sense of calm to the visitor. If you click on that content, you will no longer be concerned because you will solve the problem. And that's what the visitor wants. But your content must be good enough to deliver what it promises. Remember that using this type of titles implies that the contents are of high quality. Otherwise, we'll be back on the clickbait case again.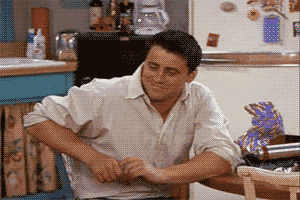 Moving on to the topic, let's now compare the original title of this post (written when we included it in our editorial calendar) with the title we finally used:
A) How to Write a More Attractive Title
B) 5 Simple Formulas For Writing a Catchy Headline in Just 1 Minute
It is clear that the final headline gives the impression that what we are going to explain is simpler and easier to understand. Therefore, many more people will end up clicking on it than with the first one, which is a correct title, but is much more generic and less catchy.
The 5 Formulas to Create an Attractive Title Effortlessly
Can you imagine I'm finishing the article and not explaining the 5 formulas? Now that would be a clear clickbait. Fortunately, I'm not going to play that trick on you. The formulas exist and are described below. ?
Nelio Unlocker
Switch to WordPress safely while keeping your design and content
Improve your SEO today and boost your site speed by converting your pages into HTML, CSS, and WordPress standards. With zero technical knowledge required, you'll only pay for what you need.
1. Number + Adjective + Substantive + Action Keyword + Promise
Lists are still very useful as a source of inspiration for writing content on our website. If the content is a list, we can use the above formula to create attractive titles. Here are a couple of examples:
10 Quick Tricks to Write

Quality

Content

Without Even Realizing it.
5 Free

Plugins

to Share Your

Content

And Get More Traffic.
As you can see, titles start with a number followed by an adjective and a noun (10 quick tricks, 5 free plugins). Then we put the action keyword of the content (write quality content, share your content). And we end with a promise, which helps us to identify why the content behind it so good (without even realizing it indicates ease and speed; and get more traffic indicates the goal you will achieve).
2. How + Action Keyword + Promise
When your content solves a specific problem, you can use this structure to capture the attention of visitors. It's a basic formula that will help you specify titles that include both your keywords and the reason why you're writing such content. Look at these examples:
The construction of titles with the word How is simple but helps the reader to have a very clear idea of what the content will be about. There's no room for misunderstanding, what it says is what it explains. In addition, most people who have a problem and google their solution use this formula to express themselves. Therefore, the coincidence with the question they ask makes this structure for the title very popular today.
3. Positive Fragment + Action Keyword + Promise
When your content includes guidelines for improving a particular aspect, it's a good idea to highlight that right from the title itself. Thus, start with a positive sentence that captures the reader's interest. Look at these examples that use this formula to inspire you:
The Fastest Way to Promote Your

Content

with More Impact.
The Best

Plugin

to Create Social Messages Automatically and be More Efficient.
Surprise Yourself With These Tricks To Write

Content

Faster On Your Blog.
A positive start is a statement of intent. You will get the reader involved because they want to know "the best plugin" or "the fastest way to". Also, building a title of this kind is very simple. I encourage you to try to apply this formula with you own titles.
Keep in mind that you can always modify this formula (and the previous ones, of course) to adapt it to your specific case. For example, you might not use the final promise or you could turn the formula around to start with it. The good thing about this is that the possibilities are huge.
4. Negative Sentence + Keyword
Contrary to the previous case, it is also interesting to highlight negative aspects in the title to make the visitor see what he's doing wrong and also to let him know that you are going to help him to fix it. Look at the following examples:
Don't Waste More Time on

Social Media

Promoting Your Content.
Stop Making Rookie Mistakes in

WordPress

.
Avoid Problems with Your Hosting With These Simple Tricks for Beginners.
If you capture the visitor's attention with these titles, it's easy for you to arouse their interest and make them want to continue reading so they know how to turn the negative into positive. But be careful how you construct the negative sentence because sometimes you can go too far and offend the visitor (and you don't want that). Don't make him think he's lame, you know what I mean. Just be careful.
5. Call to Action + Keyword + Promise
Finally, this formula makes direct reference to the visitor so that he or she is involved in the action indicated in the title. Look at the examples:
Try These 5

Plugins

to Improve The SEO of Your

WordPress

From Today.
Improve The Conversion of Your Website With Real Success Stories.
Use These Formulas to Build Attractive Titles that Generate More Visitors.
Thus, in the title you describe the action and also indicate a promise to know what the reader will achieve if he follows the instructions. By addressing the reader in the title, you can make him feel part of the content you write.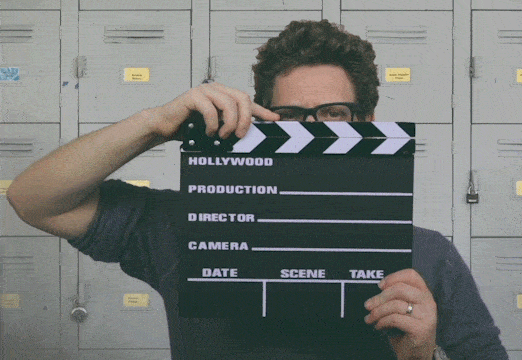 Final Remarks
Titles are paramount to your content. You can't keep ignoring them. Look, we've been annoying on this blog about it, writing several articles on the subject. It's an important topic and headlines are always easy to improve.
Our recommendation is that you try the formulas to create attractive titles in your next content to publish. You could even do an A/B test of the headlines to see which one works better with real numbers. Then you'll see that all this isn't cheap philosophy. There's a whole world behind the titles that your competition is already using to their benefit. How long will it take you to put that into practice?
Featured image by travelnow.or.crylater on Unsplash.