Hopefully you didn't miss the post about what should be your priorities in content and SEO marketing to increase the visits to your website.
Knowing that content is king, your priority should be to create content that provides value. If it doesn't, even if your SEO is good, you won't get much traffic. However, having great content is not enough, because a bad SEO strategy will still lower the number of visits to your site. It's not uncommon for a change in the configuration of your website to result in a decrease in traffic, so don't go into denial. You're not the first person to do this, and you won´t be the last.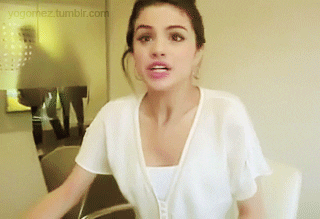 Trying to minimize these moments of crisis, I thought it would be interesting to bring together some of the most common SEO errors that you should avoid when writing a new post for your blog.
This is not a technical post, so if you're mainly interested in the technical guidelines to create a SEO optimal website, I recommend you read Google's 200 Ranking Factors: The Complete List by Brian Dean.
Here I will focus on those errors that you should avoid and keep in mind every time you write a new post to optimize your positioning in search engines.
I have divided the list into those errors referring to SEO On Page and SEO Off Page.
SEO On Page Errors
SEO On Page refers to the optimization of each different part of your website to position yourself in a certain type of content and keywords. The SEO On Page is what indicates the subject of a website.
When writing a post, be aware that not only the content must be of value to your readers, but Google must also be able to identify such value.
Hence, if you read Google's recommendation on what it means to create valuable content, you'll see that you basically have to avoid it fitting in one of the following points.
Low quality content
To Google, high quality content is that which offers a good experience to the users. Make sure there are no spelling, style or veracity mistakes that damage your content.
Nelio Content
I'm so happy about Nelio Content that I will sound like a payed advocate… but here's why you'll love it: it works as promised, its auto-scheduling feature is top-notch, Nelio's value for money is unmatched, and the support team feels like your own.
Content with little words
Like it or not, it seems that to Google, "size does matter" ?. Search engines try to show posts whose content is useful, informative, and more valuable than in other places.
A very long post (that doesn't have content duplicated from other sites) is much more likely to offer more interesting information to the reader.
Unattractive content
One of the elements identified by Google, and which gives color and life to a site is the presence of pictures. Always include at least a featured image on each post you write. If it makes sense, also add other images that illustrate the content of your post. Remember, "a picture is worth a thousand words".
Furthermore, if you share a post on your social networks, be aware that social messages that include images have 150% more retweets on Twitter and 53% more likes on Facebook, as Brian Dean points out.
Content with no links to other posts of your blog
It's not about distracting the reader with a lot of useless links, but take into account that the longer your readers spend on your articles, the better Google will position your content. So try to link each of your posts to other existing ones.
Content with no snippet
All your posts need a brief description or snippet that clearly indicates the topic of the post. This information is key to help Google understand the search of keywords for which it should show your content. Of course, the description has to be sufficiently clear and attractive to encourage anyone looking for that information to click on your content.
Content without ALT attributes in pictures
ALT tags or alternative texts are what describes a picture and what appears if a search engine cannot show a picture. It also helps a blind person understand what the picture represents. At the moment, Google is still not very capable of visually interpreting images (don't worry, everything will come), so the text helps it understand the content of a picture and its relationship to the content of the post.
Content without tags or categories
Tags and categories are a way of arranging the content of your blog. They also help Google better understand the content of each of your posts. An excess of tags is not a good strategy for a better positioning in SEO. Nor is it having tags that are only applicable to one single post.
In our case, after an analysis of the keywords and content we publish, we established a list of fixed tags, and that's it!
SEO Off Page Errors
SEO Off Page refers to the way we gain popularity in one topic. Primarily, this is measured by the quantity of links third parties make to your website.
We're not only talking about creating valuable content, but also promoting the content in social networks, emails sent, or posts written as a guest in other websites that make links to your site.
What SEO Off Page errors should be avoided when writing a post?
Duplicated content
Let's see what Google tells us about duplicated content:
Duplicate content generally refers to substantive blocks of content within or across domains that either completely match other content or are appreciably similar. […] in some cases, content is deliberately duplicated across domains in an attempt to manipulate search engine rankings or win more traffic. […] Google tries hard to index and show pages with distinct information. — Source: Duplicated Content from Google Search Console Support
Within one website, it's normal to have some duplicate content, but it is important to detect it and check whether it makes sense. It is also common to get inspiration from others when you create content on your blog, or even copy some quotes from other people.
However, being aware of the hard work behind each post, if you have the intention of systematically copying someone else's content and pretending it's yours, I will be happy if Google is capable of detecting and penalizing it ?.
Forgetting to link the original information
To Google, your post must be credible, which is defined as:
Credible: Show your site's credibility by using original research, citations, links, reviews and testimonials. — Source: Google course: Make a great site. 1.4 Create valuable content
Hence, make sure you've included external links to the original information you have consulted to write the post. It will help you gain popularity.
Forgetting about social networks
Do I still need to insist on this?
Well, I will: the content is the king and the promotion on social networks is the queen. Each time you write a new post, promoting it on social networks is key to improve your SEO Off Page. The promotion will help your readers find out that there's new content and be able to easily share it. All of this contributes to getting a better organic positioning for each of your posts.
How to ensure you don't make these errors
If you want Google to see the quality of your posts as impeccable and avoid being penalized, I recommend you always review this post as a checklist before publishing ?
Alternatively, a better recommendation is to install the Nelio Content plugin on your WordPress. Nelio Content helps you promote your content on social networks in a very efficient way. So it solves the last point I made.
Furthermore, it also includes a quality control for each post that checks that you haven't forgotten almost any of the points mentioned above.
This quality control (included in the free version of the plugin), may perhaps seem unnecessary at first, but in reality, it is very helpful on those days you're distracted and cannot avoid forgetting something before publishing.
We love it!
Featured Image by Shubhankar Sharma