Last weekend I was out to dinner with some friends and I told them some good news: I'll be talking on Contributor's Day in WordCamp Europe 2017! This news was received with a huge toast (and a hangover next day) because they know how important for Nelio is to participate in such an event for the second time. We love being part of the WordPress community and sharing our experiences and learning from the very best is an honor ?
Anyway, following this news we started to talk about WordPress, WordCamps, and WordPress-based businesses like ours—what WordPress is, how one contributes to the project, what the community is and how one becomes a member… That sort of things, you know? The discussion was… quite interesting, I'd say, and I think I was able to answer all their questions (I even convinced them to create a WordPress blog with Nelio Content ?). One of the most interesting questions they asked was:
You have a blog with no ads, just to talk about WordPress and let people get to know you. Your plugins can be used for free. I assume you help your users for free too. David, do you really make money out of WordPress?
Oh, boy! ? I think my answer to that tough question was asking for a second glass of wine…
WordPress as a Foundation
Running a business on top of free software has several advantages. For instance, the initial investment can be quite low, making it easy for small teams and freelancers to get started. Moreover, free software platforms usually have a beautiful community supporting them, which means you can easily learn from them, share ideas and experience, and so on.
When we created Nelio, the first thing we discussed was what kind of company we wanted. One of the ideas was building a SaaS on top of WordPress, because we really liked the philosophy behind it. And what a wise move! Thanks to all the available resources, the meetups and WordCamps we attended or the Spanish (and international) community, among other things, we were able to create our own business out of nothing. So, the short answer to my friends' question is: definitely! WordPress does help you make money!
BUT…
Nelio Content
I'm so happy about Nelio Content that I will sound like a payed advocate… but here's why you'll love it: it works as promised, its auto-scheduling feature is top-notch, Nelio's value for money is unmatched, and the support team feels like your own.
User Support
My friends weren't that wrong—being part of a community requires commitment and hard work without you expecting anything in return. For instance, if you want to participate in WordCamps and meetups, you'll have to spend some time preparing your speech and slides… and that's time you're taking out of your company.
But that's nothing compared to customer support. If you have one or more free plugins in WordPress, or if you plan to, you probably expect to get some tickets asking for free support. And that obviously will take same of your time. But truth is, the total cost will be much higher than what you're expecting. Here's why.
Consider, for instance, the Spanish version of a post we wrote some time ago on how to solve the most common problems in WordPress. It has over 250 comments, virtually all of them asking for help on topics that may or may not have been covered in the post. Some examples include:
Hi David,
If I click on a link I'm redirected somewhere else.
What should I do?
Hi. Suddenly my wordpress.org page doesn't work (it's on a free hosting) and I need to recover it as soon as possible because I'm doing an online course and they won't be able to evaluate me if I don't. It reports a 500 Server Error: "Fatal error: require(): Failed opening (…)".
I didn't install any plugins or anything this week, but I added google analytics. Can you please help me?
Dear Nelio, help.
We had some problems with our webmaster and we had to move our site from their hosting to Hostgator. Unfortunately, we forgot to copy the database. The web's online and visible, but we can't change it. It has a contact form, but we don't get any emails. Help, it's urgent.
So here we are: we wrote a post on how to solve common WordPress problems and now there's plenty of users asking for help on how to solve specific problems. Some of them tell you to help them ASAP, because, you know, their problems are "urgent" and you should assist them… ?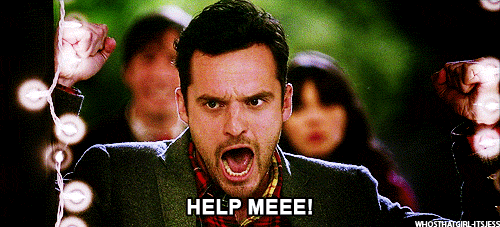 But asking for help doesn't end on our blog. Sometimes, people get in touch via email:
Hey David!
I've read you know a lot about WordPress. I have a web (…) that shows a blank page… as well as some other pages in my hosting . Is there a problem with wordpres? or should I think there's some other reason?

Thanks
I have a problem. I can't get rid of this:

OOPS! THE PAGE COULDN'T BE FOUND
There's nothing here. Do you want to try a search instead?

What can I do?
Thank you very much.
cheers
Hi! I'm Ana and I have a wp blog and my hosting is blue host, I've read many tutorials but I don't know how to access my files to fix the 500 server error. can you help me? thanks
Ana
Looking forward to hearing from you
Managing Free Support
That's how things are. Believe me, when I tell you people will try to get in touch with you and ask for help. So you should ask yourself: should I help them? I think you do. I already talked about the reasons why I think so. Customer support is paramount if you want your startup to succeed, so you should take it very seriously. Even if it means that, sometimes, you'll be helping someone who'll never, ever become your customer.
But, once you've decided you will help them, the question is "how". How should you help these users? How many resources should you allocate for them? Well, I don't have the answer for you, but I do have three rules that might help you:
Be fast. If you can solve the user's issue with one or two interactions, do it. Do you know the answer to the question at hand? Answer it. Would the issue take longer? See the next rule.
Teach them. Sometimes, a user's cry for help won't help you help them. That is, they simply ask for help, but they don't give you any useful information as to what's happening. When that occurs, follow Toni's tips and teach them to write better support tickets. Surprisingly, such a requirement will scare off most cheeky users. But those who take the time to better explain themselves will probably move back to square 1 and allow you to help them quickly.
Show them the way. If you don't know the answer, or answering their questions would take too much time, just tell them who can help them. In my experience, this usually means they'll have to talk to the author of a

plugin

or to their hosting provider.
Now over to you! What do you do in these cases? Do you help them or do you ignore them? Am I missing other costs?
Featured Image by Matthew Sleeper.