In the era of social media and immediacy, where millennials no longer write but send voice messages, is it still a good idea to start a blog? We believe it is. Having a blog in 2018 is something that can bring you many good things.
We still are at the beginning of the year and you might be evaluating your goals for 2018. If you're wondering whether a blog makes sense today and need to be convinced, in this post I'm going to show you 10 reasons why you should start a blog in 2018.
#1. Getting Started is Easy And Cheap
Nowadays, setting up your blog is easier than ever. You don't need to spend a penny to get started, because you can find several free options out there to create your blog. And yes, I thinking of WordPress.com, but you also have other options like Wix or Medium that you might want to consider.
But if you want to have full control of your content, I recommend you to manage a blog in WordPress directly on your own server. You have several options in the hosting market for less than $4/mo. A ridiculous investment, considering all that the blog can do for you.
The major investment you need is your time and effort. That's right, writing on a blog takes time and dedication. But if you decided to start your blog as a personal project for this year, you're more than ready for it, aren't you?
#2. Improve Your Communication Skills
Writing regularly is the best exercise to improve your communication skills. Just like when you do sport after a long time without doing it, you'll feel stiff at first. But believe me when I tell you this, practice makes perfection.
Furthermore, by writing regularly you will not only improve your communication skills, but you will also be more capable of organizing and structuring your ideas and thoughts. All this is part of the basic skills that many companies are looking for these days. Put it into practice by writing on your new blog and you'll see your progress over time.
For example, if you take a look at older posts in this blog, the quality of the writing was probably much worse than it is now. We've improved, and so can you.
Nelio Popups
Fantastic plugin! It's really easy to create popups as you're already used to the editor, and all the options it has are really well crafted.
#3. Feed Your Soul Writing About Your Passion
It's proven that our daily routine is much more comfortable if we have hobbies that help us disconnect from time to time. You might not be interested in creative activities like underwater rugby, stone skipping, or even bog snorkelling, but they're cool topics to write about. So, why don't you create a blog and talk about what you really like?
Unleash your passion by writing articles about your hobbies. The most important thing here is to choose a topic that inspires and motivates you to keep writing over time. Managing a blog is a good way to disconnect from your work every now and then. Unless your job is to write on blogs, of course…. But even in that case I'm sure you'll find a different topic to write about in your free time ?.
#4. Meet New People
One thing leads to another, and writing on a blog will lead you to meet more people interested in the chosen topic. In our case, opening the blog about WordPress and web development has allowed us to meet other professionals in this field. We've even been able to interview a lot of them!
In addition to this, thanks to the blog we have actively participated in the WordPress community by attending events such as meetups and WordCamps. And there we've made new friends. So don't underestimate the fact of opening a blog as a way to make new friends.
#5. Be a Leader
It sounds like magic, but when you write in a blog there are people who read you and will even take you as a reference in your field (as long as what you say makes sense). Influencing others is much easier than you think.
Write on your blog, post to social networks, mention other experts in your field, and you'll see how quickly you join the elite group. Having a blog is a great way to grow your personal brand or that of your company.
#6. Stay Up-to-date
Having a blog and writing about a specific topic implies being technologically up-to-date. You should be familiar with content management tools, such as WordPress, and have knowledge about marketing and social media.
The blog is the perfect excuse to be more connected and expand your SEO knowledge through tests with your content. In short, with a blog you'll surely learn something new every day. This proactive attitude in information and communication technologies is highly valued today and can help you grow personally and professionally.
#7. Create Content That You Can Reuse in The Future
Maybe you have the feeling that writing on a blog won't do you any good. Once written, your articles will be lost in time, like tears in rain…
This doesn't have to be like this. Today you can re-use your content and transform it into other valuable content. For example, you can take some of your articles and turn them into videos for your YouTube channel. Or set up an ebook that you can give away to your visitors in exchange for their email. Or create a presentation with some of your content that you can then send to an event (such as a WordCamp) where you end up attending as a speaker.
There are a thousand options available. For instance, one that I liked very much is Morten Hendriksen's who decided to write a novel in 365 days writing every day on his blog in WordPress.
#8. Help Others While You Help Yourself
A blog is a window to the world. Take advantage of it and try to change it. How is that? Very easy. You'll get comments. Many. Most of them will be spam, but among them you will find some interesting pearls. Read them because some will ask you for help, or will show you different opinions than yours.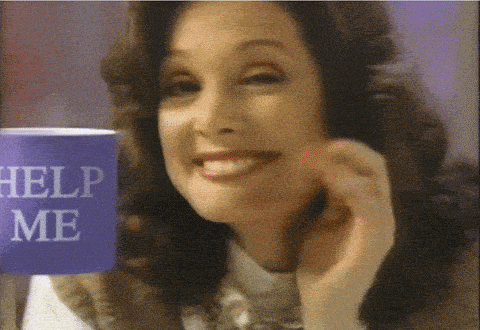 You must take advantage of this to try to help the one who needs it and to understand the different points of view that exist. All this will help you to improve as a person and to see things from other angles. There is a lot of talk nowadays about personal growth… well, having a blog can help you get a better version of yourself!
#9. Build an Additional Source of Income
Making money with a blog is neither easy nor should it be your sole objective. But it's clear that if you see your blog gaining audience and you can monetize it, you'd be an idiot not to do it.
There are many options to make money with your blog. From the typical ad-based ones, to much more elaborate ones, such as creating hidden content only available to those who pay a fee. Choose what you feel most comfortable with and be patient. If you do it well, you'll be able to get a small bonus to support your work and increase your motivation with the project.
#10. Blogs Aren't Dead
Nowadays a Twitter thread is much more viral than a blog. But while the average life of a tweet is just a few minutes, your blog posts remain easily accessible much longer.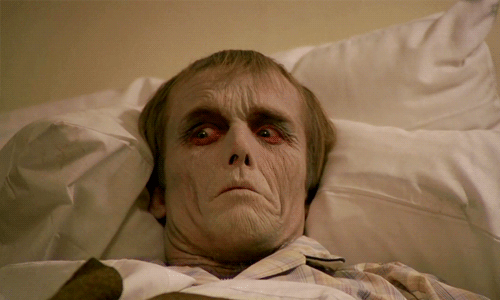 If blogging was bad, there wouldn't be any blogs today. And that's not the case. In 2018 blogs are not dead. They are more alive than ever and your audience will continue to appreciate you providing them with valuable content. People keep posting content frequently because others keep reading it. People like you and me. So, what are you waiting for?
Featured Image by Neven Krcmarek from Unsplash.