We leave 2022 behind us with our sight set on 2023, a year in which we will do everything in our power to continue improving, learning, growing and enjoying our work. As you may already know, "if you fail to plan, you plan to fail." And we don't want to fail, so we've compiled a list of 10 goals for 2023.
What happened to the 2022 goals?
Before we start, however, let's take a moment to look at the goals we set last year and how well we did (spoiler alert, not much). So, without further ado, let's review them all and ponder how we got where we are today.
1. Publish a weekly post in our blog, both in English and Spanish.
✅ Success. We knew we'd be able to publish one weekly post because we had already done this in 2021. You could argue this is just a conservative goal, and you'd be right. But it's important to start on a high!
2. Launch 10 new A/B tests throughout the year and include them in our split test catalogue.
❌ Failure. Throughout 2021, Toni started a series called the test of the month on the blog. Our intention with these posts was to showcase the potential of Nelio A/B Testing to our users, as well as to explain how to create A/B tests in WordPress and interpret their results.
I thought we'd be able to continue this series in 2022, but we weren't. The reasons are multiple, but at the end of the day we simply had no time.
3. Successfully close some of the deals we're currently working on regarding Inlexa.
❌ Failure. Ruth already explained what happened with Inlexa. We thought it was a good idea that fit well with the current market. Moreover, everyone we talked to about it agreed with us. But, when it was time to convert prospects to customers, we had no luck.
From a business perspective, this was a big failure. But we learned a lot from it. We implemented a complex solution to solve a complex problem, for which we spent a lot of time studying and learning. In the end, a simpler solution would have helped us test the market faster and save us some time.
4. A 20% revenue growth.
Ⓜ️ Partial success. In the end, Nelio's growth has been 10%, halfway to what we wanted. Not perfect, but good enough, especially when considering the current world events.
In any case, I would like to comment on a small experiment we did regarding revenue. At the beginning of 2021 we decided to lower the prices of Nelio Content to make them more similar to the prices seen in the WordPress ecosystem. The result was that the number of users increased by 28% but total revenue fell by 12%.
Although having more users is always good, what we really want is more money. So the experiment didn't go as planned. We'll keep testing our pricing strategy until we find the one that best suits our users.
On the other hand, this experiment also helped us confirm something we already knew: Nelio A/B Testing is the flagship product in our company. Not only was it able to absorb that 12% drop in Nelio Content, but it was the main driver that achieved the final 10% increase in billing.
5. Get 2.000 users on Nelio Popups free with a 2% conversion rate to premium.
❌ Failure. If you take a look at the WordPress statistics, you will see that the number of installations (as of today) is 100+, very far from what we intended. Last week Toni already said that the popup plugin market is quite saturated in WordPress, so perhaps we simply set an unrealistic goal.
But on the flip side we have 12 premium users so… what do you say? Partial success?
6. Use TypeScript and React Hooks in Nelio Content and Nelio A/B Testing.
✅ Success. We wanted to upgrade our plugins and we did: Nelio A/B Testing was released in June and Nelio Content in July. Great effort by the dev team!
7. Publish (at least) one new version of Nelio Content that features some of the functionalities and upgrades our users requested..
✅ Success. Last year we released 20 new versions of Nelio Content, 6 of which contained features requested by our users. Some of these include: support for TikTok, support for Telegram, native support for Instagram, additional settings to customize the behavior of the plugin, new placeholders in social messages… pretty neat, huh?
8. Do the same with Nelio A/B Testing.
✅ Success. We released 28 new versions in 2022, 5 of which implemented new features our users wanted: run tests against existing content, add support for Formidable Forms, create new settings and filters, add new WooCommerce conversion actions, etc.
9. Propose, create, and launch a completely new MVP.
✅ Success. Taking advantage of the accumulated experience launching Nelio Popups, we decided to create Nelio Forms, a plugin with which to create contact forms using the block editor. The first version was released in February 2022. We released up to 21 more versions throughout the year to add new features and fix small bugs.
10. Go back to the office once or twice per week.
❌ Failure. Not only did we not return to the office, but we even got rid of it completely. The last blows of the pandemic and my recent paternity (along with the birth of Toni's second baby) made us rethink the need of a physical location where we could meet and work together. In the end, we came to the conclusion that it was best to become a 100% remote company and work online solely. That's what we have been doing for the last two years at Nelio and thing have been pretty good.
We will, of course, try to meet as often as possible to grab a coffee or discuss some new products and ideas in person. But, as far as we're concerned, we can now say with confidence that Nelio has gone remote!
Summary of 2022
I'm not gonna lie: not great. We have only met 5.5 goals out of 10.
Nelio A/B Testing
Native Tests for WordPress
Use your WordPress page editor to create variants and run powerful tests with just a few clicks. No coding skills required.
Goals
Now that we know how things went last year, it's time to share our SMART goals for 2023:
Continue publishing a weekly post on our blog, both in English and Spanish.
Increase Nelio's billing by 20%.
Strengthen our partnership with WordPress VIP by getting 5 VIP clients into Nelio A/B Testing Enterprise.
Add (at least) 2 new WooCommerce test types in Nelio A/B Testing.
Restore the test of the month on our blog by publishing (at least) 4 new posts within the series (one per quarter).
Launch (at least) 4 new versions of Nelio Content with improvements requested by our users.
Get 500+ users on Nelio Popups with a 5% conversion to premium.
Get 500+ users on Nelio Forms with a 5% conversion to premium.
Participate in the development of WordPress, dedicating 5% of our time (one morning every two weeks) to translations, reporting bugs, etc. Also, I would like to do (at least) 4 PRs to the Gutenberg project.
Attend (at least) 4 meetups and 1 WordCamp (online attendance would be success as well).
What will we do to meet these goals?
We will continue to do what has worked best for us so far: evolve and improve our products to adapt them to our customers, and work side by side with them and help them in any way we can.
In any case, and whatever we do in the end, rest assured we'll try to have a good time along the way.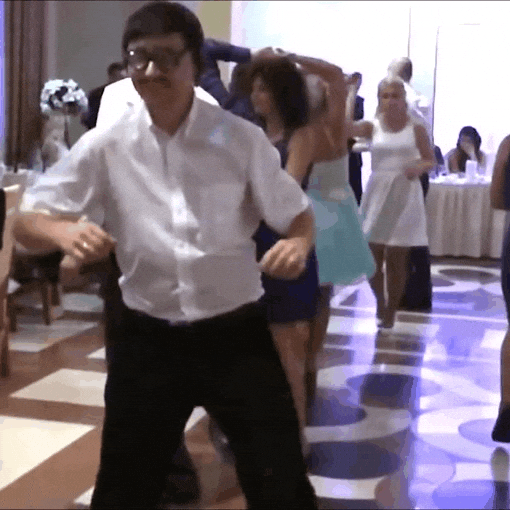 Featured image by Brett Jordan on Unsplash.