In June 2016 (yes, time goes by fast!) we had the following situation in Nelio: each of the different services we offered had its own website. In short, we had three different websites, each one of them with its own blog in which we published information related to the service in question that we thought were interesting to our readers.
We were about to launch Nelio Content, and as we had done so far, we were planning to create a new website for this new plugin with its own blog. In fact, we even created the design with our friends at Silo Creativo. But there was one small problem: in the future we would need to generate content to four blogs on a regular basis. Given that our company vision was and still is to develop and offer plugins for WordPress, the resources we had to content generation far exceeded the maximum available at that moment.
That's why we discussed whether it made sense to go ahead with the plan or whether it would be better to merge some websites. In the post, is it a success or failure to merge our blogs, we already commented the risks and benefits of merging our blogs. And assuming certain risks, we came to the conclusion that instead of creating a new blog, it was a better  idea to merge what we already had. Our ultimate goal would be to have a single blog with two identical versions: the English one and its Spanish equivalent.
As you can see in the previous picture, before the migration we had:
Web for 

Nelio Software

(domain neliosoftware.com) with its

blog

in English,
Web for Nelio

A/B Testing

 (domain nelioabtesting.com) with its

blog

in English,
Web for WPrincipiante (domain wprincipiante.es) with its

blog

in Spanish.
The final result after the merge would be:
Web for NelioSoftware: a

WordPress

multisite installation with a subsite for the domain neliosoftware.com, where we would merge the original

blogs

in English. And another subsite for the domain neliosoftware.com/es for

content

coming from the original WPrincipiante blog.
Web for Nelio

A/B Testing

(domain nelioabtesting.com). At the moment the web paged did not merge into NelioSoftware, but it would stop having its own

blog

.
During this year and a half we have been monitoring the evolution and impact of this fusion. And today I wanted to give you some thoughts on the results obtained.
#1 The Process of Merging Sites
In general, making the decision to merge websites or blogs is not easy. Not only because the process is expensive and involves a complex job, but also because there is still some concern and uncertainty about whether there will be problems with hosting, domains, and SEO.
Fortunately, in our case, once we made the decision to merge our websites, my partner Toni was the one who took care of the whole process (our expert in WordPress migrations), and everything worked without major setbacks.
By the way, if you want to know the technical details about the process we followed to merge multiple blogs, don't miss the following three posts:
#2 Website And Content Management
The first big advantage we found after the merge of our blogs was precisely what we were looking for: dealing with only one blog. The fact of having only one blog has allowed us to have a centralized editorial calendar. With Nelio Content we plan the content we want to publish with a couple of months in advance. And each of us knows perfectly well which post needs to write and when must be ready. We're much more efficient now. Before, the fact of having several blogs generated a lot more dispersion and headaches, which ended up turning into a discouraging feeling every time you had to think about which post to write and in which blog to write it.
#3 Multi-language Management
As I've already told you, after the merge in the NelioSoftware website (which is where you are) we have a WordPress multisite installation: in English, neliosoftware.com, and in Spanish, neliosoftware.com/es.
Having this type of installation rather than a single site with a plugin that adds multilingual capabilities has some drawbacks. On the one hand, having two independent subsites, the contents of one are not related to the other. This means that when you are reading a post and changing the language on the web, you end up being redirected to the main page of the new selected language.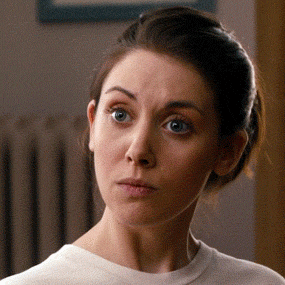 Also, you don't benefit from the functionality provided by multilingual plugins. They analyze all your content, see what translations are available and let you know which posts are untranslated.
We already knew all this when we decided to create the installation we created. But after a while we realized that the fact that content in one language was not related to the same content in the other language was more problematic than we initially thought. Not only was it strange the behavior when changing the language, but it also seemed that Google penalized us and that we had SEO problems with the English pages.
We saw that we needed some change to improve it. So we chose to install the MultilingualPress plugin, which basically allows you to easily connect the content of one site to the other in a WordPress multisite installation. It also adds automatic support for the hreflang attribute, which is the attribute Google uses to identify the language of a URL.  So, as you can see with this same post, if you click on Spanish at the bottom of the page, you will be able to read the Spanish version.
With this change, we were able to observe within a few months that the visits in English were back to normal.
Nelio A/B Testing
I was very impressed by the quality of this plugin, how easy it was to set up, and the outstanding support Nelio provides. I highly recommend Nelio A/B Testing.
#4 Audience and visits
When you consider merging websites, your biggest concern is if you are going to lose the SEO, audience, and visits that you have achieved on your websites so far. In our case, one of the reasons why we wanted to merge all our blogs into one was precisely to ensure that we were able to generate quality content on a regular basis and build a large number of readers. But what has been our reality for almost a year and a half? You can get the answer just by consulting Google Analytics data?
Before the merge, in May 2016, we had the following figures on each website:
Nelio Software

: we had reached 5,000 visits per month, with 15% from the US and 11% from Spain.
Nelio

A/B Testing

: we had about 3,500 visits per month, with 30% from the US.
WPrincipating: we had managed to reach 7,500 visits per month with 60% from Spain.
Shortly after the merge, panic broke out: we no longer had the number of visits from WPrincipiante and the ones from NelioABTesting had also decreased… No matter how much they tell you that, at first, this is a normal behavior and that soon you'll recover from it. You're scared like hell.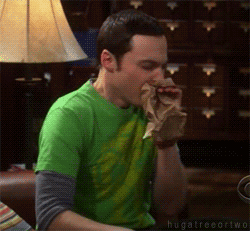 But after a certain period of time you recover back to normality… So, in what situation are we right now?
Nelio Software: we have exceeded 60,000 sessions per month, with 30% from Spain, 9% from Mexico, 8% from the U.S.
Nelio

A/B Testing

: we have about 3,000 sessions a month, almost 30% from the U.S.
The loss of visits in Nelio A/B Testing is normal, bearing in mind that it is a website without its own blog. And at Nelio Software we've already had a more significant growth. Enough to conclude that it wasn't such a bad idea to merge the websites.
#5 Improvements to be made
Having said that, it is clear to us that we are still a long way from our objectives and that we have work to do to improve the figures achieved.
The first thing is that we still need to integrate Nelio AB Testing in Nelio Software. It has not been a priority so far. But if we want to provide a more unified image of the company and our plugins, we should have a single website for Nelio Software in which we offer the two services: Nelio Content and Nelio A/B Testing. And not just in terms of corporate image. Possibly, the integration could brings us more cross-selling opportunities between the two products.
The other issue is to improve the conversion rate. The increase in visits to the website does not correspond to a proportional increase in the number of customers. By analyzing the competition, you can see that it is also a common thing. On the relationship between content marketing and conversion, I found the reflections of Oli Gardner after posting 30 posts in 30 days on his blog very interesting. When it comes to conversion, it is not enough to write content on a regular basis. It is necessary to analyze in depth which posts and which content on your website are the ones that attract the most visitors to your conversion page and how to improve these contents.
Conclusion
We had a hard time making the decision and it gave us a lot of work to merge our websites, but a year and a half later, we are satisfied with the results. On the one hand, we have managed to maintain a constant publication rate without overloading the work we do on a daily basis (although we always consider whether instead of publishing twice a week we should only publish once and thus save time for other things).
Having all the blogs separated, we wouldn't have been able to do all we did without a significant investment in resources. Here, for us, the use of Nelio Content in planning and automating the promotion in social networks has been key for saving a lot of time.
Regarding SEO and visits, the figures show us that we are getting better positioned. But we feel that there is still a long way to go.
And finally, little step by little step we are getting closer to our vision of a company that wants to become a reference as plugin developers and WordPress experts.
Featured image by Alexandre Perotto in Unsplash.