Translated by Núria Adell.
Before talking about the optimal frequency of publication, let me ask you something: if a tree falls in a forest and no one is around to hear it, does it make a sound? ?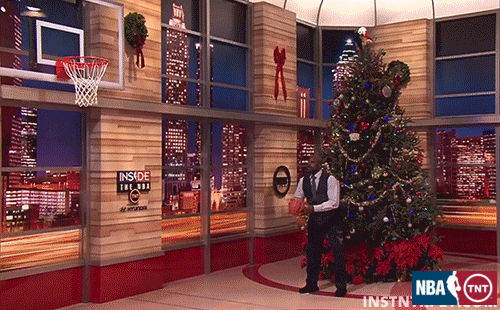 I don't want to make your head explode, but the same thing happens with the content on your website. If no one finds out that you wrote them, is writing them even worth it? ?
Hey, I'm not trying to depress you. Having a website with interesting content and a high publication frequency is the best thing you can do to improve your online presence. However, if you think there is something that's not working and you're not reaching your target audience, carry on reading because what I have to tell you will interest you.
The truth is, nowadays, your audience is on social networks. If you don't share your content there, you're missing a piece of the cake that's too important. And even if you are, think of whether the publication frequency of social messages is the optimal. Is it?
Each social network has its own dynamic, and on the Internet you will find different opinions on this topic. The objective of this article is not to give you a universal truth, since I don't think it exists. But my intention is to make it clearer for you what you can do so you can get to work.
How many tweets a day should I publish?
The lifespan of a tweet from the moment it is sent until it dies buried under everything else on Twitter is very small. Those who even attempt to give you a specific number estimate that we are talking about less than 18 minutes.
What you must be clear on is that we are talking about a fleeting impact. So if you thought that publishing a tweet the moment your content appears on your website is enough, I'm sorry but it's not. You're falling short, and maybe most of your potential audience doesn't even see it when they check their Twitter. Increase the frequency of publication!
There is a lot of controversy about how many times you should tweet throughout the day. Some will say that 4 or 5 tweets are enough. Others tweet every hour, or even several times per hour. And the truth is it will depend on both your content and your audience. Experiment!
Be careful not to come across as annoying, or even worse, as a spammer. From our point of view and our own experience, you should publish a maximum of 15 times a day from one single Twitter profile, spreading the messages. And, of course, sharing content of different topics. Twitter detects repeated messages in short periods of time and doesn't let you publish them. Keep that in mind.
If you're not doing this yet, test it and let us know what you conclude. We do pretty well using this approach.
How many times a day should I publish on Facebook?
Facebook is still one of the most important social networks nowadays. However, the life span of a Facebook post is much higher than one on Twitter. Therefore, the frequency of publication we should choose for Facebook is much lower.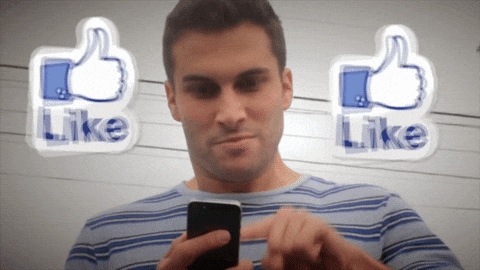 In most cases, if you decide to publish one or two daily messages on Facebook you're doing a good job. As with everything, there are exceptions. If you have a website with current news, and you generate new content very frequently, you can increase the number of Facebook posts to about 5 or 6 a day maximum. If the content on your website is more than that, it's better to share daily summaries.
Nelio Content
I'm so happy about Nelio Content that I will sound like a payed advocate… but here's why you'll love it: it works as promised, its auto-scheduling feature is top-notch, Nelio's value for money is unmatched, and the support team feels like your own.
How often should I post pictures on Instagram or Pinterest?
Both Instagram and Pinterest are social networks to share visual content. It wouldn't be unusual if you were ignoring them on your social media marketing strategy, which could be an important mistake. Try it out and get some presence on these social media because maybe you'll be surprised by their usefulness for your website.
Regarding Pinterest, it's recommendable to update your boards several times a week. Hence, the right option is to publish an image there each time you publish new content on your website. In this case, if you've created the image yourself, you will have more points on your favour than if you share an existing image. 
In terms of Instagram, we're currently using a similar approach. Our recommendation is to share the featured image each time you post on Instagram. The optimal frequency of this network is a new shared image per day, so you don't have an excuse not to use featured images anymore.
Social networks with low frequency: Google+ and LinkedIn.
It's important to include Google+ on your content promotion campaigns on social media because the +1 system of this network can help the positioning of your website. However, we're facing a social network in which the frequency of publication should be relatively low: you shouldn't publish more than 3 messages per day.
In our case, we post a message per day on Google+, announcing the new articles we created, as well as giving a second life to existing articles.
LinkedIn can seem like a social network solely for relationships amongst professionals, but the truth is its usefulness to increase your online audience is important. In fact, it's one of the social networks that brings the most traffic to our website, so if you've been ignoring it until now, you should stop!
It's recommended not to publish more than one new message a day on LinkedIn, and this is what we also recommend, since it's what we do. In addition, try to make the tone of this message more formal than on other networks such as Twitter or Facebook.
The importance of time and content.
When you're preparing your marketing strategy on social media, you must be aware that it's not always a good moment to publish your social messages. If your audience is mainly concentrated in a specific time zone, it will be useless for you to publish social messages at times when your readers are sleeping.
I recommend you check the article of my colleague Ruth, where she analyzes the best times to publish on social networks. Without a doubt it will help you better understand your audience and experiment with the information you've got.
I get it, but… can you make it easier for me?
Of course. Publishing messages with the content of your blog to promote it can be a very arduous task, especially if you want to be constant. We all know the importance of this topic, but once you start creating a plan for your messages, it's easy to get overwhelmed.
Luckily, you have plenty of available tools to improve the whole process. And one of them is the plugin we have developed at Nelio: Nelio Content. If your content is in WordPress, it would be interesting for you to check it out, since it will greatly simplify the whole process.
You won't have to copy your titles, fragments of the content, or pictures to publish them on social networks, or pass them onto other tools that will publish it for you. This is a thing of the past. Now you can plan the promotional messages of your posts at the same time you're writing them, and so leave everything ready so that they can be automatically published at their right frequencies.
But the best is still to come ?. Soon you won't even have to prepare your series of messages to publish. Nelio Content will automatically do this for you.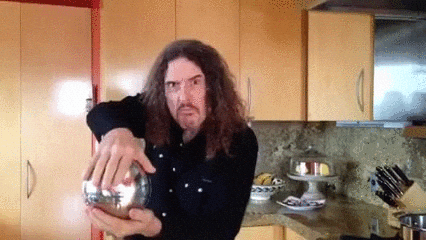 How would you feel if you were able to simply press a button to create a series of social messages waiting to promote your content on your posts on Twitter, Facebook, LinkedIn, Google+, Instagram or Pinterest? And everything with the right frequency of publication, taking your promotion to the next level. Wouldn't that be great? Well, you will be able to do this soon.
Keep updated on our website and our social networks. The best of Nelio Content is yet to come.
Featured image by JESHOOTS.COM.