Starting your own business is a lot of fun and exciting for all those who like to look for different experiences in our professional life. Indeed, thinking about a new name for your company, defining what you are going to create or sell, thinking about how you are going to do it, and dreaming about what you are going to achieve add a great adrenaline shot to your life. And if your business is also going to be based on WordPress, things become even more interesting, don't you think?
But I'm sorry to say it's a little more complicated than it may seem. These cool things are only part of everything that goes into running a business, and you soon discover there's another part you can't avoid: expenses. And yes, no matter how much your business is based on free software like WordPress, you'll also have a (significant) share of expenses. Although this part is not much fun, talk about it with your partners as soon as possible if you don't want your dream to end up like The Milkmaid's Dream.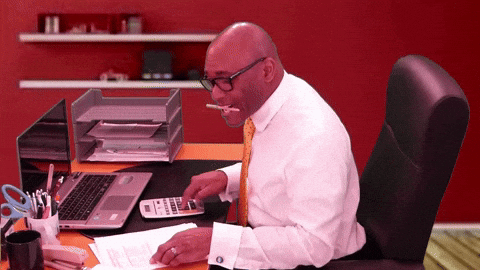 Let's see what expenses we will have to face (in Spain):
Initial Formalities
Before starting a business, you must define what legal form your business is going to have. This will depend on the capital you have, whether you will need loans or other investments, the responsibility you will want to assume, and the profits you estimate to obtain. The most common, although they are not the only options, is to choose to start as a self-employed, or to establish a limited company, civil society, or cooperative society.
Although there are variants depending on the legal form that you have chosen, the main procedures that you will have to do in case of creating a limited company and that involve some disbursement are the following:
Register the name of the company, requesting a negative certificate of the social denomination in the Mercantile Registry. This ensures there is no other company with the same name as the one you want to use.
Open a bank account in the name of the company. And yes, you will have to include a minimum initial capital of € 3,000 (which can also be goods for that value).
Draw up the Bylaws. The set of rules that will govern the company must be written down. Surely, you can find a model online but my recommendation is that you get advice from a lawyer to avoid problems in the future.
Make the public deed of the constitution of your company.
Treasury. Obtain the provisional Tax Identification Number (TIN) of the company, register in the Economic Activity Tax (EAT) and make a census declaration of VAT (Model 036).
Register in the Mercantile Registry. You will need the deed, the provisional TIN, and the negative certificate of the company name.
Obtain the definitive TIN in the Treasury.
Register your trademark (optional) with the Community Trademark Office. Although it is not strictly necessary to start a business, it is highly recommended not to find in the future that you are using a company brand registered by another business.
In our case, we created a limited company and registered the Nelio trademark. All these formalities together with the expenses of the advice received (lawyers and agency), without including the paid-up capital of the company's constitution, meant a disbursement of about € 2,300.
More Procedures
But there's more! The goal of any business is surely to carry out an activity that will eventually bring you benefits. The next question is: who is in charge of carrying out the activity?
The moment you want to start earning income in your company, you will have to justify that someone is working in it. Usually, this means that one of the partners will register as a self-employed person and therefore will have to take care of the "self-employed quota taxes", which starts at € 283.30 per month (or € 364.22 if the person is one of the owners of the company and meets some conditions, such as owning 25% of the capital).
Nelio Forms
A fantastic contact plugin using the block editor. In its simplicity lies the true power of this plugin. I love it, very versatile and it worked perfectly for me.
Equipment and Internet Connection
To create any type of business you will need a computer, an Internet connection, and possibly a phone. Sure, you may already have these from your own personal life, but at some point, these expenses should be your company's.
Web
Your business is going to have a website and that basically implies that you will need:
Search and buy a domain name,
Search and buy a hosting provider,
Configure (server names, upload WordPress to your server, create BDs, etc.),
Design and create pages,
Search, install and configure plugins (for backups, SEO, forms, multi-language, etc.).
The cost of all of this depends on whether you hire all of the above tasks from a third party or take care of them yourself. For more details of what this may mean, I recommend you read our post: How Much Does it Really Cost to Create a Website?
Other Software Services
In addition to the cost of the web, you will surely need other software services for the management and development of your business. For example, we do the accounting directly with Ofipro's software. Other software services that we have and perhaps you may also need are cloud, e-mailing, and payment management services, among others.
Most of these services have a cost that depends on the volume of customers you have (and, therefore, your turnover). As a result, they won't result in any substantial expenses at the beginning.
Office
You'll also need a place to work. It doesn't have to be the prettiest office in the city, but you need something comfortable and well equipped. Even if you decide that you work from home, make sure you have the right furniture to work comfortably
When we created Nelio, we decided to work from my home first. But this only works for a while, as you'll soon need to separate home from work, especially when you're not working alone.
In Barcelona, we are fortunate that Barcelona Activa offers start-ups spaces with access to meeting rooms, common dining space, concierge, and messenger service at very affordable prices. But you still have to take care of certain things when you move into one of their offices. In particular, we had to buy some furniture (hello IKEA!), assemble them, look for an ISP, etc. But I guess this is all part of the charm of creating a start-up, isn't it?
Other Expenses
From here, I think that the main initial expenses are already covered. Add other minor expenses such as civil liability insurance, water, commuting… My goodness! When does one start to make some money?