If you want to annoy a software developer, it's as easy as mentioning that he has to add a checkbox somewhere for legal reasons. Either to accept the cookies of the web, or to subscribe to the Newsletter, or in the purchase process in which the user must mark that he agrees to the Terms and Conditions, etc. Any of these serve to make the reaction of the computer scientist similar to this: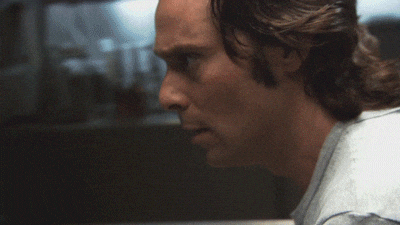 Although some may consider that a software designer or/and developer is exclusively a peculiar person obsessed with a hobby and perceived to be overly intellectual, unfashionable, or socially awkward (well, this is the definition you'll find of geek in Wikipedia), my opinion is that many are (us included) good professionals who mix good personality with talent.
But unfortunately we have a weakness that affects all the professionals in this sector and that arises when someone talks about the checkboxes to be added on any website or form to adapt to the new European General Data Protection Regulation (GDPR). And although we will deny that this is a weakness and rather consider it a reaffirmation of our own identity, we end up suffering from the five distinct stages in the processes in which you have to deal with tragedy described for the first time by the Swiss-American psychiatrist Elisabeth Kübler-Ross. The stages are as follows:
#1 Denial
"This can't be happening to me, not to me." Has anyone really written this law? The world loses meaning, it overwhelms us.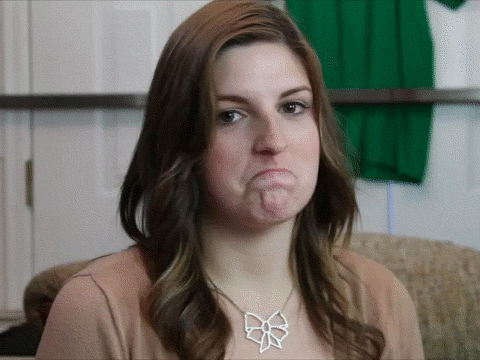 This reaction should never be confused with the belief that a software developer does not respect people's privacy. Software developers are big fans of the right to privacy.
At this stage, my recommendation based exclusively on my personal experience is that you allow the software developer a little time to adapt to this new reality. Give him some space. He needs it. But watch out! This time should not last too long either. It's known that when this denial becomes persistent, repression could also lead to physical illnesses such as stomach upset, chest pain, or hypertension.
#2 Anger
When reality can no longer be denied and there is no choice but to admit that the GDPR exists, it's when the software developer enters the stage of indignation and anger:
Are you telling me that to a person who wants to receive our Newsletter and who is going to click on the button "subscribe to the newsletter", does also need to explicitly click on a checkbox to acknowledge that they'll know I'll save their email address? Two clicks!! Are you out of your mind? But don't all those who "invent the laws" see that we will lose a great conversion because of this additional click? F*** the whole user experience and pollute the UI with unnecessary components!
There are even software developers who came to publicly manifest their state of outrage and anger when the first cookie law appeared:
You can also find Google Chrome extensions such as CookiesOK or I don't care about cookies developed by some software experts to better handle this trauma and be able to accept all cookie notifications automatically. Anger is normal, but if you can't get out of this stage, you have a problem. You must be able to focus your mind on finding an appropriate treatment plan to get you out of this stage and improve your quality of life. An alternative might be to read an article like this one that I've written you to relax you a bit.
Nelio Popups
Fantastic plugin! It's really easy to create popups as you're already used to the editor, and all the options it has are really well crafted.
#3 Bargaining
At this stage is where the last attempt to reach a compromise with one's own reality is reached. In fact, in Nelio we are at this stage. Or better yet, let's say that at least we have made it through the previous stages. The proof is that we have already been able to read "the conflicting paragraph":
(32) Consent should be given by a clear affirmative act establishing a freely given, specific, informed and unambiguous indication of the data subject's agreement to the processing of personal data relating to him or her, such as by a written statement, including by electronic means, or an oral statement. This could include ticking a box when visiting an Internet website, choosing technical settings for information society services or another statement or conduct which clearly indicates in this context the data subject's acceptance of the proposed processing of his or her personal data. Silence, pre-ticked boxes or inactivity should not therefore constitute consent. Consent should cover all processing activities carried out for the same purpose or purposes. When the processing has multiple purposes, consent should be given for all of them. If the data subject's consent is to be given following a request by electronic means, the request must be clear, concise and not unnecessarily disruptive to the use of the service for which it is provided.(Source: Regulation (EU) 2016/679 of the European Parliament and of the Council of 27 April 2016)
and we know that our time to implement a solution is running out. The deadline for the mandatory implementation of the EU GDPR is May 25, 2018.
But what is this stage? First, to understand that this law is not a punishment for something we have done wrong. It's one of the many laws that are simply part of lifes. And second, to look for solutions to deal with the situation and make the next stage as light as possible.
For the moment, we are confident that the necessary changes to the forms and purchase popups of our products will be handled by FastSpring, our payment platform. This helps to take it all a little better… but the new law doesn't end here.
#4 Depression
We know that the next stage is depression. We had designed a website and software prioritazing he user experience and now we have a law throwing away all the great work that has been done.
There appear feelings of uselessness because we can't do many of the things we did before. […] In this stage we'll cry, feel sorry for ourselves, and generally renounce doing many things because we find no joy in anything. Grief can lead to depression and despair. We realize that our way of life has changed or is changing dramatically. Perhaps we are no longer able to do all the things we've always enjoyed. Our future that once seemed so hopeful to us now looks like a big white space with a gigantic interrogation point in the middle. (source: Las cinco fases para la aceptación crónica de una enfermedad)
The shorter this stage, the better for your quality of life.
#5 Acceptance
Acceptance is not resignation. Having gone through the previous four stages, we must accept the law as part of our life, a reality with which we must live because there is no other way of escape. And this is where we must allow ourselves the opportunity to live with our work despite this hard blow. The phrase that sums up the essence of this stage is "everything will be fine".
To reach this stage, it can help to have referrals where you see that others have gone through the whole process and are doing well. And this is why I leave you some examples of "legal checkboxes" that show that not only are they good, but also can have a certain touch of humor.
thedailymash has a cookie warning saying so:
Hey, we use cookies to personalize ads and content all those social media things you love, not that you really care. You can read about it here or click to get rid of this annoying box and carry on. Whatever.
Fernando Tellado's website has a very clear warning about the consequences of continuing to browse his website and lets us see his indignation about this whole issue:
EU bureaucrats require me to tell you that if you visit Ayuda WordPress you may receive a cookie. There are no advertising cookies here, such as those that leave you Google, Amazon and a lot of sites, without warning you, but I have to warn you. Cookies left by Ayuda WordPress are for easy browsing, sharing, and commenting. If you don't want to receive cookies you can browse in private mode, leave this site, and miss the free content I share every day for WordPress or go to a desert island to live isolated from the world, without cookies. Or else, just close this boring window and keep enjoying the blog. If you are curious about this cookies thing I leave a link » more information.(Ayudawp.com)
Bonilista
If you are subscribed to David Bonilla's mailing list, all his messages include the following nice warning:
This newsletter is managed by Mailchimp and your data (name, surname, and email address) will be transferred to the USA for the purpose of providing the service. You risk the CIA and the FBI finding out that you are a complete fool, so by subscribing to it you affirm your authorization for such a transfer and your willingness to live to the limit. (source: David Bonilla message)
And it's also comforting to see that we are not the only ones concerned about GPRD. Thank you very much, David!
120 days to GDPRgeddon

— David Bonilla (@david_bonilla) January 24, 2018
Emezeta.com includes a discreet message but adds an image of the cookie monster.
Yorokobu also lets us glimpse their vision on the subject:
Law 34/2002 obliges us to warn you that we use cookies of our own and third parties (neither quarter nor fifths) for statistical purposes and of session and to show you the ads that feed us. We have a very nice cookie policy and blah blah blah blah blah. If you continue to browse, we assume that you accept them and that everything is cool. If you don't like it, run away and go back to where you came from, no one's forcing you to come in here. Click on this link for details. Relax, this message only goes out once. We hope. (Yorokubu.es)
Meneame.net shows a message of simple resignation:
We are forced to bother you with the obvious: this site uses cookies – more information (meneame.net)
Pepephone puts a touch of humor on the subject:
Pepe's cookies are homemade and cooked to collect information that helps you optimize our home visit (the web) (pepephone.com).
Conclusion
Life sometimes makes us upset. Nobody said it would be an easy task to adapt the web, applications, and businesses to the new Regulation (EU) 2016/679. In fact, according to a 2016 Baker & McKenzie survey, around 60-70 percent of respondents believe that organizations will need to spend additional budget and effort to comply with the
EU GDPR. It may be against some of your principles of identity. But calm down. You're not alone. Some software developers who are already complying with it have been able to verify that the world is not over because of this.  And if you share your experience on this subject in the comments, I'm sure we'll all be able to make sure that "everything goes well".
Featured image by Dmitry Ratushny on Unsplash.