I think it's not very advisable to write posts when you're already starting to feel like going on vacation… you run the risk of writing something you will later deny having written. 😉
Today I am going to share my personal view on our "failure" selling some of our products and services. As the topic is a bit sensitive, allow me to omit specific names. The purpose of this post is to learn from our mistakes, not to make enemies.
WordPress Plugin Development
I'll start by explaining a bit about our experience as a startup, to give you some context about us. Nelio is a team exclusively of computer engineers who created the startup with the initial vision of developing WordPress plugins. We started with the development of the Nelio A/B Testing plugin and, to guarantee an initial income, we complemented it by carrying out migrations from any CMS to WordPress. After a while, and thanks to our blooming plugins, we discontinued the migrations service.
When we created our startup, our team lacked anyone with sales experience, so we had to learn. To do so, we read a lot of articles about the subject, we took an IESE course sponsored by Barcelona Activa, and we even had a coach who advised us when we first launched Nelio A/B Testing.
Our starting point, very briefly, was the following:
We wanted to sell WordPress plugins to a fully international market on a subscription basis.
We did not want to offer personalized consulting services.
The profile of our customers was and is very varied and difficult to narrow down: it can be the owner of any type of website (news, corporate, e-commerce, etc.), a marketing or consulting agency, etc.
The subscription price we offer for our plugins is low and the need to use them is not something that all companies have identified as a need.
Because to the type of product we sold, our profile, and that of our customers, we did not see it profitable to close sales through calls, and the most sensible strategy was to create a strategy based on content marketing and exceptional support service.
Content Marketing
From there, we established a routine of generating content on our blog with promotion on social networks and by email. In fact, we developed our Nelio Content product with the aim of automating the process of sharing content on social media, which used to took too long when done manually.
The Spanish version of our blog was doing very well for SEO, but very little in terms of revenue. I guess in Spanish-speaking countries people try to spend very little money on software.
Support Service
Although we didn't adopt an aggressive cold-call sales strategy, we have always prioritized the care and attention to offer an impeccable support service. We try to solve, to the best of our ability, any doubt or question related to our products. Even if it takes more time than the equivalent in revenue, we know that it is a matter of earning a reputation that will later attract more customers.
And not only that, we have some customers so enthusiastic about our services that they even take the trouble to spend a significant amount of time to make suggestions for improvements to our products—we almost consider them part of our team!
Nelio A/B Testing
Native Tests for WordPress
Use your WordPress page editor to create variants and run powerful tests with just a few clicks. No coding skills required.
Results
The 3,000+ sales of our plugins we got during the last 12 months earn us enough to be able to live quietly from our development. But also:
We like money very much, but our self-esteem swells even more when a customer tells us that they are happy with our products.
We like the good vibes we have with all the customers who remain faithful to us over the years (if you are one of them and you come to Barcelona, let us know that we would love to have a coffee or a drink with you).
Those who have a technical profile appreciate our honesty, humanity, and transparency. Sometimes we might be wrong, but we try to be humble and learn from our mistakes.
Those with a less technical profile appreciate that we deal with issues in understandable language without skimping on details.
We know that genuine advice means not only gaining trust but also getting reviews and recommendations that attract even more customers.
And the fact that only a little more than 3% of these revenues came from our country is not an issue that has worried us excessively. As I have already mentioned, our perception is that very little is spent in our country on software like ours. Additionally, we are currently WordPress VIP Technology Partners, which opens up a wide range of possibilities for us to continue growing.
To sum up: at the moment we are having a more than good year 2022. But not everything has been rosy, and let's go to the part that we don't like to confess…
Launching an Innovative Product
Last year, in 2021, probably exacerbated by the pandemic, we went through a period in which we needed a bit of a change of context. And the opportunity presented itself as the director of a social enterprise contacted us with a problem: they needed to ensure that all communications were written in inclusive language. So we came up with the idea of creating an inclusive language checker.
Before getting started, however, we knew we had to make sure it was a good idea. We analyzed in detail the proposal, the context (including the Spanish Royal Decree Law 6/2019 of March 1 on equality plans which stresses the need to use inclusive language), and the market (in English there was already a similar product), and we also conducted interviews with potential customers. We wanted to be sure that this would be an innovative, attractive project with a market potential. And that's precisely what it looked like.
Shortly after, we developed and launched Inlexa, an Spanish and Catalan assistant that helps you write inclusively through artificial intelligence. Inlexa is available as an add-in for Microsoft Word, PowerPoint, and Outlook; as a browser extension for Google Chrome and Firefox; and as a WordPress plugin. Here you can see a video in Spanish of its operation to get an idea:
Inlexa, like most of our WordPress plugins, is offered via a subscription at a very cheap price. We decided to develop it in Spanish and Catalan only because, as I said, there was already an alternative available in English and English has fewer gender-related problems than our native languages. However, it was clear that it could not be just a WordPress plugin and it was necessary to develop an extension for Microsoft and the most common browsers.
Marketing Strategy for Inlexa
In this case, when launching Inlexa on the market, we decided to opt for a totally different marketing strategy from what we had done with our other products.
Promoting Inlexa was, in theory, very easy: it is an innovative product (talking about inclusive language is fashionable) at a very affordable price, easy to use and safe, developed by a team from Barcelona led by a woman… in short, we had a lot of ingredients to sell it well. We shared it on the press and we even received an award for its contribution to equality:
Direct Marketing
We also followed a direct marketing strategy, which meant devoting much more time and resources than we had done so far for any other product. In fact, we felt that it might make sense for one person on the team (myself) to dedicate almost exclusively to this task for a period of about 4-6 months.
I created an exhaustive list of prospect contacts with the objective of contacting them to introduce them to Inlexa. This list, with several thousand prospects, included public organizations (administration, transportation, and other types of services), public and private universities, foundations, NGOs and sports clubs, private companies from very diverse sectors (banks, energy service companies, consulting, technology, law, human resources, news, commercial chains, marketing agencies, pharmaceutical laboratories, specializing in equality plans companies, etc). All of them with more than 50 employees obliged by Spanish law to create an equality plan that theoretically should include the justification for the use of inclusive language.
I think I've never worked so hard (I already have more than 28,000 super interesting contacts on LinkedIn! 😅) looking for how to contact prospects with profiles who might be interested and then following up with each contact. It's amazing what you can do when you're super motivated… and I contacted everyone via LinkedIn or email.
The answer could not have been better. I was even surprised by people's friendliness and interest on the product. A large number of people I contacted replied confirming that they had seen the video, tried the free 15-day version, and were enthusiastic about the product. Also, the price was within their budget.
With many people in management positions, I held online meetings to explain more details, talked about the product implementation process throughout the organization, and answered many questions. With some I even went to their offices to hold face-to-face meetings. More than one person or organization joined our affiliate program in order to become an Inlexa ambassador. Some organizations started pilot tests to see how it worked and they loved it. I even received calls directly from people in management positions (without having previously contacted them) showing interest in the product.
There were also some people (I could count them on the fingers of one hand) who told me that they were against inclusive language and had no interest. I respect your vision and appreciate your honesty.
I spent much more time than I would like to admit, but it seemed like a good investment…
Results
Now is when I return to the title of this post. Are you familiar with the term " greenwash " coined by Jay Westervel in 1986? He criticized the practice of certain hotels of not laundering towels in order to have an ecological impact, when in reality what they were really looking for was to reduce laundry costs. Since then the term "greenwash" has evolved to refer to any organization that spends more money and time marketing their "environmental friendliness" than reducing the actual environmental impact of their activities.
You probably know a lot of companies and products that market themselves as sustainable and environmentally friendly, and you have the perception, or rather, the certainty that this is just greenwashing in the truest sense of the word.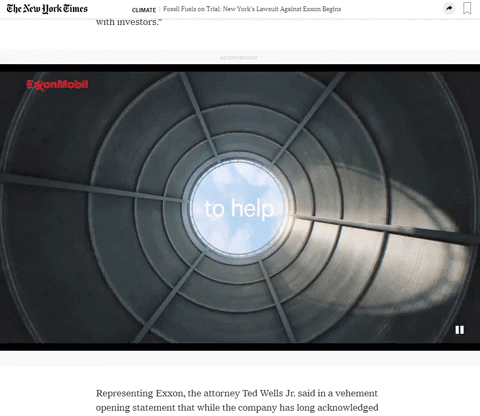 I haven't been able to find the equivalent of "greenwashing" when it comes to inclusive language, but I think it's taking too long to appear. Not to be confused with the «WASH language» or «WASH in social inclusion» whose acronym, «WASH» stands for Water, Sanitation and Hygiene, and aims to improve these services in developing countries.
Here is a summary of some of the situations I have encountered:
I have gone to an event to receive an award for our product and the interest of the sponsoring entities was that they were giving awards to women entrepreneurs. Zero interest in knowing what we had developed.
I have physically gone to the offices of more than one organization (at their request), even more than once, only to realize that, after a certain point, all communication stopped. I find it excessive to send up to 3 reminder emails when I no longer receive a response. Business ghosting also exists.
Organizations with whom I have had more than one meeting (some with the company's IT security team) and organized pilot tests have also stopped communicating without explanation.
Other companies, enthusiastic about the product at first, have then told me they were already making the corrections manually and, therefore, they preferred not to change their approach. In this case, I understand that someone does not want to risk losing their job.
I have talked with more than 3 or 4 departments of public organizations, all with an exquisite treatment, in which there also comes a time when communication dies.
Consulting and law firms dedicated to equality plans have even told me that this software has come out ahead of time because now the priority in equality plans is the economic issue.
Marketing agencies have even told me that they wanted to be the first to be able to say that they used Inlexa, before the competition, everything ASAP, … and then forgot about it.
I have been interviewed on a radio program, in a magazine specialized in the business world, and have been offered to participate in an episode of local television to talk about women entrepreneurs. Is it worth anything?
And I have already forgotten many other conversations and situations that I didn't even share with my team so as not to have to hear: "Ruth, we have already dedicated too much time and resources to on this… That's it! Enough is enough!"
I would be lying if I didn't say that we still currently have some organization using Inlexa and also some company or agency that has confirmed that they will start using it after the summer.
Conclusion
The number of subscriptions to Inlexa doesn't come anywhere near the number of enthusiastic responses I've received throughout this time. Excluding a few wonderful organizations that use the product, the perception I've had has been of, what shall I call it, "self-delusion"?
I am absolutely convinced that with many of the people I have spoken with, when they showed me their enthusiasm, they were convinced that the product was going to give them a great service, but then, the day-to-day reality is that maybe there is no real need to use an inclusive language for which you need a paid tool.
When I've shared this experience with people in management positions and/or with a deep marketing experience who know the product… well, they can't believe what I tell them. The first comment I get is always along the lines of: "but have you already talked to…?", "Have you already tried the…?", "Have you offered to those who make equality plans?" or, "Ruth, you are very impatient. Just keep pushing forward…" My answer is "yes, I have spoken with so-and-so and so-and-so, who told me that they loved it, but then the reality is that they haven't subscribed."
I have no doubt that all the marketing strategies we did could be improved. And I have listened and tried to follow all kinds of advice from experts. But our experience with the products that we have been creating is that, if you create a good product, offer it at a good price, give it the visibility it needs to be found by its potential users, and provide good support service, when someone needs it, they'll find you, pay for it, and even recommend it to their friends.
The answer, I believe (and this is exclusively my personal opinion), is much simpler: surely a large number of people and organizations believe in and want to commit to gender equality. But first, not all believe that the use of inclusive language has anything to do with equality. Here I would like to recommend you read in Spanish the Non-sexist Communication Guide of the Cervantes Institute. Second, even if some people believe that language should be inclusive… from belief to necessity there's a long way.
What has surprised me the most about this whole experience is the number of people who continue to defend inclusive language as a necessity or obligation. From my experience, it is just an image they want to give… Don't you see it the same as greenwashing?
Ah, if those who defend that "it's only a matter of time" and that "I'll see how this product will eventually find a place in the market" are finally right, I promise to gladly write a new post. Hope is the last thing to lose! 😂