The languages in which your website is displayed are decisive in the reach of your target audience. The more languages, the better. But that has a cost. The work and complexity of maintaining your website increase considerably, as we mentioned in the post about problems with second languages.
Anyway, truth is that nowadays we are very fortunate, because we have tools that help us translate texts quickly and quite acurately.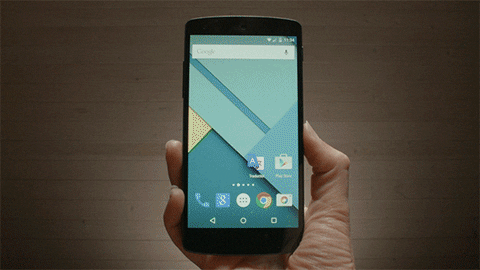 For example, we use our Nelio Translate plugin to translate our posts from Spanish into English. This plugin allows you to translate individual blocks or even full posts/pages with just one click.
But I'm not gonna lie. Although the quality of automatic translators has improved significantly in recent years, automatic translations still need to be checked to ensure they're correct correct. Ideally, to ensure the highest quality of all your content, each translation should be reviewed by a native speaker. But as this is not always possible, in this post I want to introduce a tool that can help you improve the grammar of your English content: Grammarly.
What is Grammarly?
Grammarly is a tool (an app for iOS and Android; an extension for your browser) that uses artificial intelligence and natural language processing to check spelling, punctuation, grammar, sentence structure, and even English style. It also includes a plagiarism detector. The Google Chrome extension has more than 10 million downloads and the company has more than 6.9 million users using Grammarly daily.
Grammarly isn't a translator and it's not going to write the content for you; it's a proofreader. It's intended to be used by people who speak English as a second language or natives who want to make sure that their posts meet minimum quality standards.
Currently, there is a free version that corrects spelling and grammar errors and a Premium version with the following prices:
How Grammarly Works
Grammarly is very easy to install and use. After downloading the extension for your browser (Chrome, Safari, Firefox, or Edge), installing it, and indicating your English preference (British, American, Canadian, or Australian), you'll see that the Grammarly icon appears in all text fields: emails, documents, WordPress content, etc.
For example, after installing the Google Chrome extension and starting to write an email to a customer, the Gmail editor looks like this:
When you write a new email in Gmail, Grammarly shows up and helps you improve the email you're writing. The extension lets you know if it has found an error and it also offers you the option to completely disable its analysis. Also, if you click on "See advanced corrections", a new window opens with the Grammarly editor in which it offers further assistance on how to fix errors and improve your copy.
As you can see in the previous image, on the left side of the editor it shows you the text you are typing with the detected errors underlined. Next, it gives you the detail of the error found with a brief explanation. Notice it's not a simple spell checker, but a fully-fledged tool: it corrects grammar and style and it even suggests synonyms!
You can also use Grammarly as an application that you download and install on your computer. In this case, once you open the application you can either type directly into the editor or copy the text you want to correct.
Again, the desktop app also detects errors and suggests vocabulary improvements.
The explanations it offers are very complete and can be very useful to improve the writing in English.
Grammarly With The Block Editor
Currently, there is no Grammarly plugin as such for WordPress. It can only be used as an extension of your browser. In fact, when the WordPress block editor was first released, there were significant compatibility issues between Gutenberg and Grammarly that didn't exist with the classic editor. Grammarly inserted unwanted HTML code into posts and published pages. But don't worry, this problem has already been solved in Grammarly.
Currently, when you write a post or page with Gutenberg, Grammarly reviews all your writing in real time, indicates all the errors it finds, and suggests corrections.
If you like the suggestion proposed by Grammarly, click on it to automatically apply the fix. If you don't want to, just click on Ignore and the error will be, well, ignored.
In my opinion, Grammarly has still limited compatibility with the Gutenberg editor. With the block editor, it only marks spelling and grammar errors in the text and allows you to correct them with one click. I feel like I have more options when using it with Gmail, as it lets me directly access Grammarly's suggestions and explanations. The only way you have to access the improvements is to copy the text in the Grammarly application and see the additional improvements there.
Nelio A/B Testing
I was very impressed by the quality of this plugin, how easy it was to set up, and the outstanding support Nelio provides. I highly recommend Nelio A/B Testing.
Conclusion
Grammarly is a very powerful tool to improve English posts, especially if English is not your native language. It will help you write better texts and, thanks to its suggestions, it will also stop you from making some typical mistakes. It's a pity that we still don't have the Grammarly plugin available that allows full integration with the WordPress block editor.
I'd also like to mention that there are other alternatives to Grammarly, such as Ginger, Hemingway or ProWritingAid, among others. I recommend you take a look at their capabilities and prices before buying or subscribing to any of them.
Finally, let me emphasize the obvious: although the automatic proofreaders have improved a lot in recent years and can be of great help, they still make some mistakes and the best quality of your texts will be achieved when you have a good author in that language.
Featured image of Green Chameleon on Unsplash.