We live in the infoxication era . Every day we receive a lot of emails, we visit a lot of websites, we look at hundreds of articles in our RSS reader, we review our Facebook wall, we scroll down the Internet as if there was no tomorrow, and sometimes we even watch television.
But at the end of the day, what remains in our neurons, increasingly tired and overloaded by all the data and stimuli received, is only what draws our attention. The question we must ask ourselves is whether our content has remained in the memory of our readers or has been lost as tears in the rain.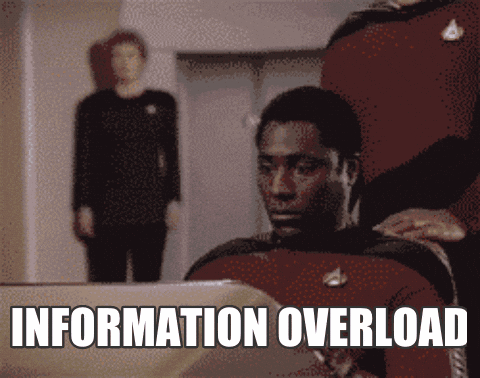 If you think that the problem of your lack of audience is that you do not publish enough content and that you should increase the frequency of creation and publication on your blog or website, I am sorry to tell you that you are totally wrong.
Your audience has a lot of problems. But the need of content is not one of them. Everyone is creating content. Bloggers, marketing professionals, SEOs who create niches to sell you anything and take their part as affiliates. Even your neighbor has a blog.
We don't need any more content. We need more quality content and be able to find it among all the buzz.
As much as you devote yourself to write content more frequently, if nobody finds out that such content exists, nobody will read it. It will be as if it doesn't exist. You are throwing away all the effort required to create content, which is not an easy thing to do, if you do not promote it properly.
Even though you have a small audience, it is a shame that you cannot make it grow more. That is why if you have to choose between creating more content or promoting the existing content more, we recommend that you do the latter.
How to Improve The Promotion of Your Content
Promoting your content is an art you must master. In the following sections you have tips that can help you improve effectiveness when promoting your content.
Share on Social Networks Multiple Times
Sharing your content has to be a continuous process. If you publish a tweet every time a new post is published on your blog, and you do nothing else, the impact you'll get from it will be practically none.
Plan a promotion calendar for each of your content, covering at least the first month from the date of publication. On the first day, hit it hard and promote on all possible networks where you have some presence. Even more than once. Not everyone is going to read your messages. Reduce the chances of their missing your new published content.
On the next days remind your audience that you published new content. And even after a month has passed, keep promoting your content. Unless it only has relevance in a finite time interval, your old content also deserves a second life.
At what point does your audience read your content? Do you promote your content in that time slot? You should know all this data through web analytics tools and take it into account in order to promote your content. You have a lot of work ahead of you.
Nelio Content
I'm so happy about Nelio Content that I will sound like a payed advocate… but here's why you'll love it: it works as promised, its auto-scheduling feature is top-notch, Nelio's value for money is unmatched, and the support team feels like your own.
Less Can (and Should) Be More
The competition out there is fierce. If you do not get your content to be in the top of the quality ranking, no one will read it. It will be ignored. Everyone is fighting to get a few minutes of attention from your audience. Will you be able to get your share of the cake?
For this reason, focus your efforts on creating less content, but make sure that the quality level of what you publish is maximum. Excellence is not achieved overnight, but you should try to make your articles truthful, complete and provide value to your readers.
If you have 6 hours a week to publish content, it is much better to spend that time to build a magnificent article that captures the attention of your audience than to publish 3 or 4 pieces of content without any interest, just by the mere fact of maintaining or increasing the frequency.
Find your balance point and remember that less is often more.
Get Others to Talk About You
An efficient content promotion strategy is to get other personalities within your area of expertise to talk about your articles. For this you can mention them both in the content and in the messages that you publish on social networks.
Getting a retweet or a like from a person with influence and many more followers than you can give you the key to increase the audience that knows you and reads your content.
It is not easy, but if your content is of sufficient quality and interest, you will not be surprised to see interactions from other gurus. The best content is shared more and reaches a broader audience. Again, less is more.
Participate in Events
Another way to promote content is to participate in events where you can get others to know you. There are lots of events, both local and international, in your language or in others, online or in person. You have no excuse for not trying to have your 15 minutes of glory in an event.
In addition to learning from others, you will meet the relevant personalities on your area, you will be able to show what you do, and make yourself known in front of an audience prepared to consume your content. And all this at a cost that does not have to be high. The rise of online events makes it much easier for you.
Check the calendar of future events and get rid of the fear by proposing a talk or even participating in the organization. Everything helps so that in one way or another your level of popularity increases and it is easier for you to reach your target audience. Don't underestimate the promotional power that an event can give you.
Write for Others
There are many websites whose owners allow you to publish your content there. It is clear that for this to become a reality, the quality of what you write must be excellent.
If your content is lousy, don't even try it. But if you honestly think that you have done a good job and have created a magnificent content, go to other websites of your same topic and try to publish that great content there. In addition to the possibility of having links to your website on those websites with a greater degree of authority in the matter, you will be reaching an audience that may be interested in you and end up visiting your own website.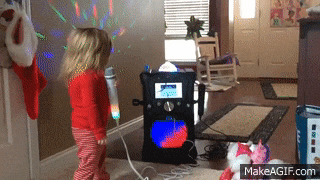 Some time ago we already explained in more detail how you can get this to work in this article. Review our post and look for places where your original and high-quality content can have a place.
In Short: Connect and Interact with Others
Get out of your damn comfort zone. Move around and let people know you. Connect, both virtually and in person (unless there is a pandemic out there ?). Interact with and learn from other people.
Study how others promote their content and keep an eye on what they do well to improve. It doesn't have to happen overnight, but continuous improvement will lead to success sooner rather than later.
Now is your turn. How do you promote the contents of your website? Leave us a comment with your experience.
Featured image by Aron Visuals on Unsplash.