The biggest problem that everyone who manages a blog usually faces is to decide about what to write in the next posts. It is also a recurring problem. Every time your calendar is empty you will have to fill it with new ideas. But where do you find them when you run out?
Inevitably, you feel like you've already written about everything you could write about. So, what now? Are there no more topics? Shall I close the blog? Help! Help!
The truth is that even if it seems unbelievable, there are thousands of topics that you can discuss in your blog, no matter how specific your niche is. So, in periods of creative drought (which are common to any writer) the best thing you can do is to get inspiration from others.
To be a great writer you must first be a great reader. And the same thing happens in the digital world. You should monitor other blogs out there that deal with topics similar to yours. Seeing what they write about can be very inspiring for you. Follow them and keep an eye on their updates for ideas that can help you fill in your content calendar.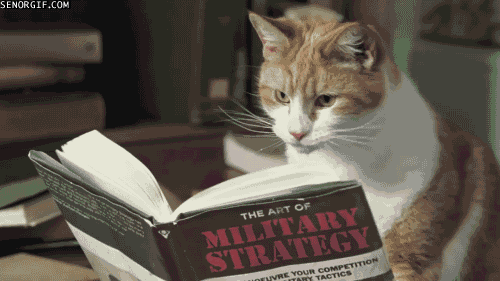 But be careful! By this, I am not encouraging you to copy the texts of others. Don't even think about it! Just take ideas from the topics they deal with, propose content giving your opinion (for or against what others say, as you wish) or write about what inspires you when reading the content of others.
Being aware of updates from other blogs may seem difficult, but nowadays it's very simple. There are RSS readers (a technology from the 90's) that allow you to keep track of all the blogs and websites you want and let you know when something new is published. Surely if you use one, it will be Feedly (I do), which has a free plan that's enough for most people. But it's not the only one out there. Even WordPress has an integrated library for working with RSS (and there are many plugins about this).
At Nelio we've faced the problem about the lack of ideas when writing in WordPress and we've proposed a solution that we hope you'll find appropriate. If you use our Nelio Content plugin you can now enjoy Nelio Content Feeds.
Nelio Content
I'm so happy about Nelio Content that I will sound like a payed advocate… but here's why you'll love it: it works as promised, its auto-scheduling feature is top-notch, Nelio's value for money is unmatched, and the support team feels like your own.
Nelio Content Feeds – Don't Run Out of Ideas in Your Blog
Nelio Content Feeds allows you to view RSS feeds from your favorite blogs directly in your WordPress so you can share them on your social networks or generate new content from them. To do this, just go to the Feeds menu that appears inside Nelio Content on your WordPress Dashboard (only if you have Nelio Content installed, of course; if you don't, go ahead and install it right now ?).
Now with Nelio Content Feeds you can have a list with the latest content published in the websites and blogs you want (as you can see in the video above). A list that can be filtered to show only the results of one of the feeds in particular (we know you like this kind of features).
But the biggest benefit of Feeds feature is that you can now share the content of the feeds on your social networks in the same way you already do with Nelio Content (but only if you are a paying customer). We also mark the content you have already shared so that you don't have to repeat them if you don't want to:
The good thing about this is that you won't only share your content on social networks, but your audience will also appreciate seeing other sources on your social profiles. And besides, if you mention those sources you'll probably get a little love from them in the form of a like or a retweet.
However, the main point that Nelio Content Feeds will help you with is the planning of new content. If you are looking at the feeds and discover content that you find interesting and that you would also like to write about, just click on a button.
As you can see in the following video, a window will open to create a new post from that content on your blog (it's a free feature for everyone). There you can rewrite the title, choose a category, assign it to an author and set its publication date.
In addition, the URL of the feed's content is added as a suggested reference to your new post, so you don't forget to check it when you write the post as well as link it in your text. If you want, you can also leave an editorial comment to the author with indications. And when you confirm, the new post will be scheduled in your calendar. That simple.
In the same way we do when creating a social message from the content of a feed, we also mark those contents that you have already used to create a post in the calendar.
Finally, you can manage the feeds you want from the Nelio Content settings. We've added a new tab where you can type the URL of the website you want to track and add it to the list. This way you will have a mini RSS feed manager inside your WordPress, which also helps you to generate ideas for new content for your editorial calendar.
The editorial process is divided into three main parts: the generation of ideas, the creation of content and its promotion. With Nelio Content you've had the last two parts of this process covered. Our plugin helped you to write quality content in a more easy way and created the entire social network promotion with just one click.
We lacked something to help generate ideas and close the circle. Now we can say that Nelio Content Feeds is a first step in this direction, guided by the feedback of our users, who always help us so much to continue with the development of our WordPress plugins.
Featured image by Dylan Gillis from Unsplash.