"We have to increase our reader base, so we're going to write two interesting, extensive, and high-quality posts per week." I don't know who had the brilliant idea (I guess it was Ruth), but I have to admit that it's paying off: since we made the decision and started writing regularly and consistently, the number of visits has been increasing continuously. The problem? There are times you don't know what to write about! Sometimes the ideas just don't flow… and when they do, it seems you're writing what somebody else already wrote about ?.
But don't worry, that's completely normal—all bloggers face this problem from time to time. That's why we often talk about the idea generation process and the importance of ideas, where you basically seek inspiration, write down all your thoughts, and eventually materialize them into beautifully-crafted blog posts. Easy peasy! ?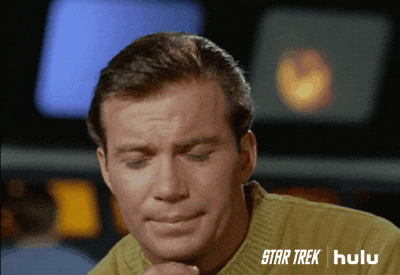 In my opinion, the most important thing to generate quality content is that you dedicate a few minutes of your week (or month) to plan the content you'll deal with in the future, so that, when the time comes, you can focus only on writing. In our case, we usually hold a meeting every month or two to think about the editorial line we'll follow over the next few weeks. So, for example, at the time of writing this post, we already know what we'll be talking about until mid-January next year:
List of Ideas (or Drafts in WordPress)
Nelio Content's editorial calendar offers a fantastic view of the contents of your blog (or the absence of them). As I was saying, at Nelio we like to have several weeks ahead of us and know in advance what topics we will deal with and when. But not everyone is like us; there are people who prefer to have a list of ideas—a list of "unscheduled" posts separated from the calendar, if you will—and decide on the fly what's going to be published next.
Until recently, you had few formulas to manage your list of ideas: either you used external services (such as Evernote or Google Drive) to write them down, or you created drafts in your WordPress installation. In my opinion, the first solution is cumbersome, as you have to be passing information from one tool to another. The second solution, on the other hand, solves the problem of "multiple tools" by using a more natural approach within WordPress. Unfortunately, you're forced to manage the list of drafts from the WordPress interface (which is not the friendliest in the world):
Ideas in Nelio Content's Editorial Calendar
One of the most powerful and simple tools included in Nelio Content is its editorial calendar. The calendar offers a unified view of all your blogging and marketing efforts, telling you at a glance how well you're doing. But, because of its timely nature, it didn't allow you to see the entries that were not scheduled for a specific date… something that, apparently, some of you wanted:
The thing for me was that I really would like to have a place to keep my future post ideas stored. Like a list of unscheduled drafts. A backlog would be a good way to put it. (…) [Something that] allows me to drag & drop unscheduled drafts from a container to a calendar in the same view.

Nelio Content User
This user even shared a mockup of what he wanted:
and, well, I don't know about you, but I think it's difficult not to help a user that's worked so hard to make himself clear, right? So there you have us, working hard to get this feature included in Nelio Content (with its own AJAX-based search bar):
As you can see, the new area is perfectly integrated in our calendar and its behavior is quite natural: you can move posts from the calendar to the unscheduled post area and viceversa just by dragging-and-dropping them. Easy, fast, and simple. And best of all is, people already like it:
Loving the new @neliosoft #NelioContent update that displays unscheduled posts in the calendar. Been wishing for this for ages! #WordPressPlugins

— 📖 Dani 📖 (@dani_reviews) November 10, 2017
You no longer have an excuse not to use an editorial calendar and organize your ideas like a pro. What are you waiting for to get started?
Featured Image by Aaron Burden via Unsplash.