Increasing the traffic to your website is becoming more and more complicated. Google has been increasing the space of the ads and little by little it has been diminishing the differentiation between these and the rest of the search results. In addition, pay per click costs are increasingly in both Adwords and Facebook.
What alternatives do we have to SEO to increase our revenues? We don't know any magic formula. But we can confirm with figures that what is working best for us is to create content focusing on the reader and to focus on improving conversion.
In this post, I tell you how you to focus on the reader, but do not miss the second part in which I explain how to focus on improving conversion.
Focus on the Reader
What does it mean to focus on the reader? Well, as we mentioned in a previous post, you're supposed to be writing for a specific group of people – i.e. your target audience.
Define Who Your Reader Is
This means that the first thing you should do is to identify precisely who this target group is. Review the techniques for identifying your target audience. Once you are clear on who you want your reader to be, you will be able to:
Identify what type of content and what topics are of interest to them. In fact, you should be able to define the keywords they use the most in search engines.
Identify which writing style may be the most appropriate to make your content attractive.
Identify where to find that reader: in which groups, social networks or forums you can find them or which events they attend, if any. This will help you to know better what their problems are and thus help them solve them.
In other words, knowing who your reader is allows you to write in a much more personalized way. You already know who you're talking to. And when there is this closeness, it is much easier to add a certain sense of humor and affection to all your writing.
Nelio Content
I'm so happy about Nelio Content that I will sound like a payed advocate… but here's why you'll love it: it works as promised, its auto-scheduling feature is top-notch, Nelio's value for money is unmatched, and the support team feels like your own.
What Message Do You Want To Convey?
Having a blog is not about talking about random stuff. It must have a purpose. Identify well what this purpose is and what topics you want to cover.
From here, on the subject you have selected, think again about your readers. Think about their life, their problems, difficulties and concerns they may have related to this topic. In other words, what questions will they ask in the search engine whose answer they will find in your articles?
You can generate a list of post titles that you can write during the next two months.
Write With Passion
You have probably attended classes, conferences or talks on a topic that you expected to be interesting and which have been a real bore. And on the contrary, some of them were far beyond your expectations.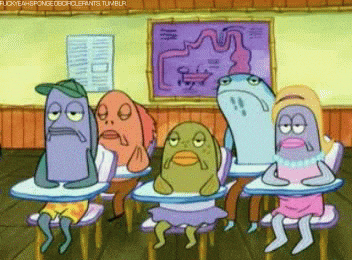 Admit it, in the end you come to the conclusion that it was not a problem of the subject in question, but of the passion and enthusiasm of the speaker.
It's exactly the same with writing. Whatever the topic, even the most boring one you can think of, if the writer puts passion into his writing, you might even find it interesting.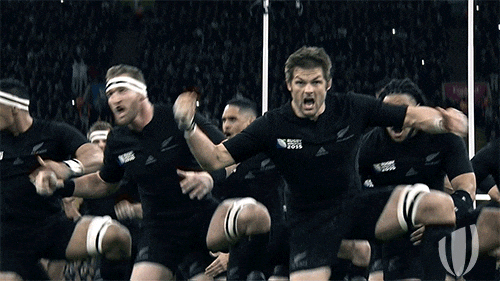 Think about all those bloggers that you read so often. Surely you keep reading them because you still like not only the content they write but also how they tell it and their personal touch.
Interact With Your Reader
When you defined who your target audience is, you were able to identify where they go, what events they attend and which forums and social networks they participate in.
Well, remember to be present in those places. Make sure you promote all your content on those social networks. Dedicate yourself to answering comments on your blog, to answering mentions or questions they ask you on social networks and forums.
Your readers already know you. Make sure you get to know their needs better and better. Think that if you encourage your readers to write comments and you answer them by helping them in what you can or simply thanking them for their contribution, you will create a group of friends who will be continually waiting for your next post and will recommend other friends to follow you. And this can end up becoming a list of subscribers to your mailing list, which guarantees you a fixed number of visits to your website from your target audience.
Improve Your Productivity
All of the above is fine but you're probably thinking that everything I just told you and the maintenance of a blog takes a lot of hours, some of which are of creativity and others of productivity. For your peace of mind, bearing in mind that our business is selling plugins, you should know that at Nelio we have managed to maintain a constant rhythm of publication and interaction with our followers and users, thanks to improving our productivity with Nelio Content, a tool that makes all this work easier for us.
Generating Ideas
After defining the message you want to convey, how many post title ideas can you think of? You can spend as many hours as you like if you don't find a way to do it systematically.
In this blog, we have already discussed the idea generation process several times. Basically, you have to carry out activities thatinspire you (like reading blogs and books, watching videos and movies, playing sports, etc.), write down all the ideas you have and, finally, turn them into posts for your blog. But what if you still find it hard to be creative?
That's when if you still run out of ideas, Nelio Content Feeds can be of great help. Feeds allows you to have a list with the latest content published on the websites and blogs you want.
Any of the feeds can be used as an idea for writing a new post. It's not about copying the other people's posts but knowing what they post is very useful to quickly think about problems or topics to write about.
Planning on the Calendar
Once you have your list of ideas, putting them on an editorial calendar will go a long way to establishing a writing rhythm. If you've also defined your list of ideas directly as draft posts in your WordPress, moving them around on the calendar is as easy as clicking and dragging an unscheduled post to the date you want to publish it.
Establishing a schedule of posts to be published works as the school deadlines: if you have a deadline, you'll probably make sure it's done by then. If there is no deadline, the work will easily take forever.
Automating the Promotion
If your time is golden, minimize the time you spend promoting on social media or re-promoting old content. Nelio Content does it for you. After writing a post, just press the Create Social Messages Automatically button and Nelio Content will fill the message queue for you.
Additionally, you won't need to analyze the impact of your posts on social networks, your best old posts will automatically be shared on social media to ensure that there is a constant trickle of information about your blog on them.
This way, you ensure that your social media activity never dies.
Conclusion
Your website, its design and its contents are the showcase and the interior of your store. Think about the best-known stores: they are constantly changing to adapt to the market and make them more attractive. And they are continuously analyzing which products are more successful to promote them more.
Your website is exactly the same. If you want to increase your sales, you have to know who your target customer is and make sure that your contents are precisely what they're looking for. And as you have seen, the work to be done for this, using the right tool, is much easier.
Remember that you can also improve sales on your website, not only by creating content that your target audience likes, but also by ensuring that the design and content are optimal to facilitate the conversion. And I will talk about this in the next post. Don't miss it!
Featured image by Alexander Mils on Unsplash.