If you had to worry about a single metric on your website, this should be the conversion rate. The conversion rate is the percentage of visitors to a website that perform a certain conversion action. For example, a conversion action in our case is subscribing to our newsletter or to one of our products.
The question, then, is: how do you get more visitors to perform that conversion action?
A/B Testing
A/B testing is the best tool to optimize the conversion rate on your website. In short, an A/B test consists of proposing a change in your website based on a certain hypothesis (for example, you might propose a redistribution of the Landing Page to better visualize certain relevant information or rearranging your menu to make it easier for your visitors to find your products/services) and then seeing if that change works better than what you had before.
One of the questions that quickly arises with A/B testing is what kind of test you should try. A/B tests are not tests that you randomly define without any meaning; they should be based on a hypothesis, that is to say on something that you think is acceptable even if it is not verified.
For example, changing the message of a call to action button "Buy now!" To "Read more" only makes sense in a context where the user may need more information to make a decision, but not in a context where the product has already been included in the shopping cart. And this is why it makes sense that A/B tests are designed and run taking into account the conversion funnel.
The Conversion Funnel
One way to optimize the user's experience and achieve your goals is by analyzing the steps that your visitors take on the web. That is, analyzing the conversion funnel.
The steps a user goes through before converting can be very different. Let's take the simplest example: a visitor comes to our website from some publication in social media that they considered attractive. After reading the post, they click on an ad we placed at the end that invites them to subscribe to our newsletter.
Another example: a visitor comes to our website after searching on Google a tool to optimize the conversion of your website and lands on our landing page of the Nelio A/B Testing product, from there they click on the "Try it" button and access the pricing page of our product. Before committing to our plugin, they browse a bit more through different pages on our website that describe what Nelio A/B Testing offers and why it's better than its competitors. At some point, they installs the free version of our plugin and, after testing it for a certain period of time, they finally subscribe to one of our plans.
As you can see, the conversion of a user, although it can be immediate, can usually take some time. And not only that, the conversion process can be very different between different users. Even so, we can consider that the conversion funnel basically consists of three main stages: the awareness stage, the evaluation stage, and the purchase stage.
Let's take a look at what each stage consists of and some of the types of A/B tests you can perform.
Nelio A/B Testing
I was very impressed by the quality of this plugin, how easy it was to set up, and the outstanding support Nelio provides. I highly recommend Nelio A/B Testing.
A/B Testing In The Awareness Stage
The awareness stage is when a potential client realizes that they have a problem or are in a situation that they would like to change or improve: your phone is obsolete and doesn't work properly anymore; you are getting married or you are having a baby and they tell you that you will need a lot of things…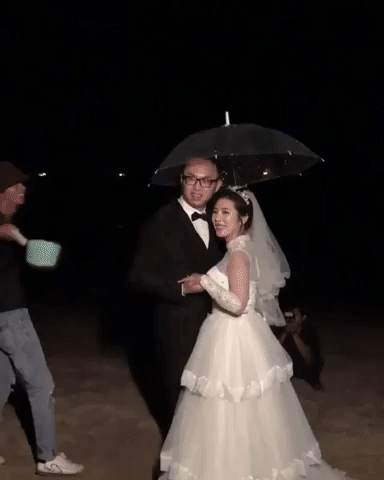 When you're in this stage, what do you do? Well, most people look for information that can help them understand and find what they need (or think they'll need). That is, they have to better understand their problem and what alternative solutions or improvements are available. Blog, reports, guides, infographics, videos, tricks, interviews, podcasts, templates, … basically anything that can help them understand the scope of their situation and the possibilities for improvement or solutions is welcome.
The main objective at this awareness stage is to ensure that our content is relevant, clear and offer value. Does the site fit users' expectations, both in terms of content and design? Is the content clear and simple, or can it be made simpler? Can we increase the users' motivation to want to know more about us?
On the other hand also make sure your pages have no friction or distractions. That is, minimize the doubts or uncertainties that may arise to your users about you and avoid distractions that cause them to lose focus on what you are interested in communicating.
What type of A/B tests should you perform to retain visitors who are at this stage?
To begin with, there are two types of test that I recommend in order to better understand the users who come to your website. An A/B test of themes can be very helpful to validate that the look and feel of your website matches your visitors' expectations (not only yours). A heatmaps test can also be extremely helpful to see how users interact and detect if you have unwanted distractions.
From there, all your hypotheses should revolve around offering relevant and clear content. Since you know your business best, ideas for things to test will come naturally:
What if I try to add links in the landing page to some of the most relevant posts of my blog?
What if I include a video-summary explaining my start product?
Should I also add a form to obtain an e-book with which to learn more about the problem I solve and thus get a promising lead?
Should I show case studies to better understand the problem and the solution I offer?
As you can see, the simple objective of providing your visitors with the information they are looking for at this stage gives several test ideas to be carried out together with the conversion action to optimize: the user clicking on other information on your website, requesting more information through a form, etc.
Evaluation Stage
When the user has understood his or her situation (for example, that babies are not born with a silver spoon in their mouth and will need a stroller and a crib), it's time to look for and assess the different alternatives available to solve the problem (classic strollers, push-chairs, multipurpose strollers, all-terrain strollers, electric strollers, etc).
At this stage, the user is therefore making an assessment of which solution best suits their real needs, taking into account their available budget.
As before, at this stage we must ensure that our content is relevant, clear, and offers value. But in this case, instead of focusing on the problem and the solution, we focus on highlighting those things that make us different from our competitors.
In the evaluation phase the user is mainly looking for catalogs, product comparisons, detailed specifications, FAQs, customer testimonials, cost calculators, etc. to help them understand in detail which solution is best for their situation. The tests you can consider are:
Where and how do I add a comparative table about the advantages of my product over others?
Where do I include a video-demo of my product?
What if I add a form to receive real case studies?
Where do I add customer testimonials?
What is the impact of highlighting the 4 most relevant FAQs?
Do I include any form so they can ask more questions?
Do I add information about our team to build trust?
Where do I add a free trial registration?
All your tests should be oriented to show the user that your product is the best fit and give them the peace of mind and confidence that, by choosing you, they will not make a mistake.
Decision Stage
Finally, when the user already has all the information, the time comes when he decides to hire a service or buy a product. Surely, at this point the number of alternatives they are considering is very small.
At the decision stage you will look for the cheapest price, special offers or coupons. You will ask if you can try the product for free for a period of time or if you can get an estimated budget. Surely the decision will be conditioned by whether any additional offer or special after-sales conditions or if you have reviews, or if you offer a faster purchase service or simply if you generate more confidence thanks to the images, shipping information, warranty, and other details provided.
Now the tests should focus on how to achieve more sales in the most effective way possible. You should focus in particular on the purchase process, checkout, shipping, and after-sales service. I recommend that you perform a heatmap, scrollmap, and clickmap on the price page to understand the behavior of your users and then analyze:
What design and call to action causes more need to buy and immediacy?
Which type of offer is more attractive?
Which combination of image and call to action works best?
Does a shorter or longer form form work better?
A classic example at this stage is the one that Seth Stephens-Davidowitz describes in his book about the A/B tests that were carried out on the Obama's website to raise money in his campaign for the presidency.
They created 6 variants of the cover image and 4 variants of buttons, that is, they performed a test with a total of 24 variants:
With the winning version, they managed to raise up to 60 million more dollars.
Conclusion
Any improvement along the conversion funnel involves increasing the retention of your users resulting in a considerable increase in sales.
Heatmaps and A/B tests are the tools that can help you achieve this improvement. And there are several tools that can help you create this type of test. But if your website is WordPress, remember that with Nelio A/B Testing you can not only do A/B tests of pages and posts, you can also perform tests of headlines, themes, templates, CSS, menus, widgets, and more. Everything easily and without leaving WordPress.
What Are You Waiting For to Create Your First A/B Test?
With Nelio A/B Testing, it's easier than ever!
Featured image by Paula May on Unsplash.