As the great Chris Lema told us in one of his posts:
There's no way you become a great (or even decent) guitarist without picking up a guitar, grabbing a music book, learning where the notes and positions are, and this is the most important part, practicing with the guitar.

You don't play the song the right way the first time. You don't play it perfectly. Instead, you play, and you play, and you play – again and again and again – until you get good.

And the same is true for blogging.

You want to get better at writing. You must write. Not a little. A lot. Consistently.
A successful inbound marketing strategy has to deliver quality content that solves your audience's problems. But you'll hardly write "quality content" if you haven't practiced a lot, right? It all starts with having the right attitude and the willingness to learn and practice… So today I'll share with you a 6-step process to define and implement a successful social media marketing strategy. Read it carefully and get ready to implement it—the more you practice, the better you'll be at it!
What Is a Social Media Marketing Strategy?
A social media marketing strategy is basically a planning of the content that you'll have to publish and share on social networks for a certain period of time to achieve your goals.
For example, imagine you're organizing an event…. A WordCamp, for instance. Your goal is to have as many attendees as possible and the best speakers in your area. In other words, you want it to be a success. Well, there are two ways to do it: either you don't prepare anything and solve the problems as they arise, or you create a plan with everything that needs to be done, assigning tasks to your colleagues, setting deadlines, etc. Which do you think will give better results?
A marketing strategy for your blog is more or less the same, but in this case you'd be focusing on the content you want to write and share. If you create a consistent and coherent plan, you will be able to communicate your message much better and the impact of your work will be infinitely greater.
I'm not saying everything has to be planned from the very beginning—tasks will have to be defined with greater or lesser precision according to their complexity. Moreover, the unexpected always happens, so I have no doubt we'll have to adapt to unforeseen events… but you need to plan ahead nonetheless.
Create Your Strategy in 6 Easy Steps
Okay, now that we know what we're talking about, let's look at the different steps we need to take to do it. All presented in a beautiful list ?
Nelio Content
I'm so happy about Nelio Content that I will sound like a payed advocate… but here's why you'll love it: it works as promised, its auto-scheduling feature is top-notch, Nelio's value for money is unmatched, and the support team feels like your own.
#1 Set Your Goals
The first step in any strategy is to define the goals we want to achieve with it. In our case, these can be very varied: we may want to make our personal brand known, present a new product, introduce some functionality, promote an event we're organizing… But, in the end (and from the perspective of our blog and website), it's all about making sure a certain message reaches as many people as possible.
Whatever the goals you choose, it's very important to bear in mind that goals must be translated into measurable metrics. If you skip this step, your strategy is useless. The results we obtain with these metrics will allow us to determine whether our strategy has been a success or a failure. Not knowing this means we wasted our time and money.
So, the most important thing about this first step is to end up having one or more SMART goals:
Specific. The goal must be clearly stated. For example, when organizing a WordCamp, a specific goal might be "to have at least 50% local speakers."
Measurable. Every goal must be measurable. In our case, we have proposed that 50% of the speakers should be local. This is something we can clearly check at the end of the event so… great!
Attainable. Whenever we define a goal we have to be realistic and propose things that we can achieve. In our running example, for instance, we have to ponder if this percentage is feasible (I'm sure it is ?). There's no point in setting unattainable goals—propose something achievable and strive to achieve it.
Relevant. We can set ourselves a thousand goals, but only a few will be really relevant. For example, does it make sense that one of our goals is for someone in Australia to write a tweet about our WordCamp? Well, maybe, but it doesn't look like it, does it? What about our goal w.r.t. speakers? Well, since WordCamps are events that aim to promote the local community, giving visibility to local speakers seems quite relevant.
Timely. The objectives must be achievable within a certain period of time—they cannot be extended to infinity and beyond. In our case, for example, the goal has to be met by the time the WordCamp program is closed.
Once we have our objectives clear, we can move on to the following steps.
#2 Identify Who Your Audience Is
To be honest, I'm not sure if this step should be before or after the previous one, as one depends on the other. Let me explain this. On the one hand, it's clear that depending on your audience, you'll have to set certain goals and not others. But, on the other hand, it's also obvious that depending on the goals you set, you'll have to address your message to a certain audience, right? So these steps influence each other…
At some point you will have to define the person to whom you want to address your message. This could be your current customer base, a particular segment, or someone completely different. For example, when we were talking about setting up WordCamp, the audience I want to communicate the event to are WordPress users and professionals in a certain area.
The better you can profile your audience, the easier it'll be to create a convincing and appropriate message. So, for example, if we're talking about getting speakers for our WordCamp, we'll have to identify exactly what kind of speakers we want, what experience they should have, whether we want them to be local or not, etc. When all this is clear, we can then investigate their needs and craft a message that addresses all their concerns and explain how and why being a speaker in our WordCamp would help them.
#3 Find the Idea or Message You Want to Convey
Successful campaigns work because they usually have an idea behind them, a clear message, a concept to communicate. Once you have identified your audience and goals, it's time to find the idea you want to communicate, some magic formula that'll attract traffic to your website.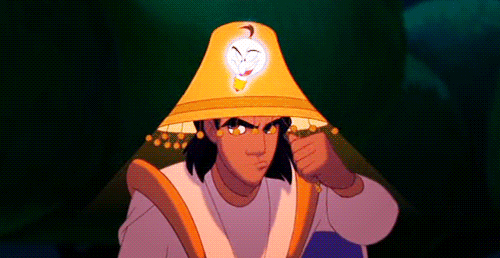 Normally, a good way to find the topics to write about is to identify the problems your target audience has and how the solution you offer will solve them. But the creative process of generating ideas is much broader and does not have to be limited to problems and solutions.
If we go back to our running example and focus on finding speakers, we need to identify what ideas we want to convey to those who should give a talk. For example, we can describe about the advantages of growing our local community through this kind of events, the synergies that arise between the different professionals who attend a WordCamp, or the business opportunities that arise when users and professionals come together in the same place.
#4 Decide the Posts You'll Write and their Frequency
The first three steps are the most complicated, since you have to define the most abstract parts of your strategy. From now on, everything is concrete and just needs to be done. The next step you have to take is to establish the exact posts you're going to write and when you'll do it. In other words, you need to fill your editorial calendar with content.
The first thing to do is to determine the number of posts you will write and then how often you will write them. This will determine the duration of your campaign…. although there is one detail to keep in mind: if you have some kind of temporary restriction (you want to launch a Christmas campaign, you want to achieve some objectives before a certain date, etc), this plan should be adapted to that restriction. The most important thing is to define a plan that you can follow.
Back to our running example, we may decide that some interesting posts (from a speaker's perspective) could be, for instance:
What Is a WordCamp (which might be useful for speakers, volunteers, or attendees)
Call to Speakers — Why Getting Involved is a Good Idea
Interviews with Previous Speakers — Don't Miss their Experiences!
#5 Get Ready to Promote Your Content on Social Media
You probably think that the previous planning is rather short and that something else is missing…. and you are absolutely right. A successful campaign includes not only the posts in our blog, but also several promotional messages on social media. By promoting these contents and spreading the message, we'll be able to attract the traffic we want. If we don't, well, nobody will know about it! Think of your posts as the answers to the questions you publish on social media.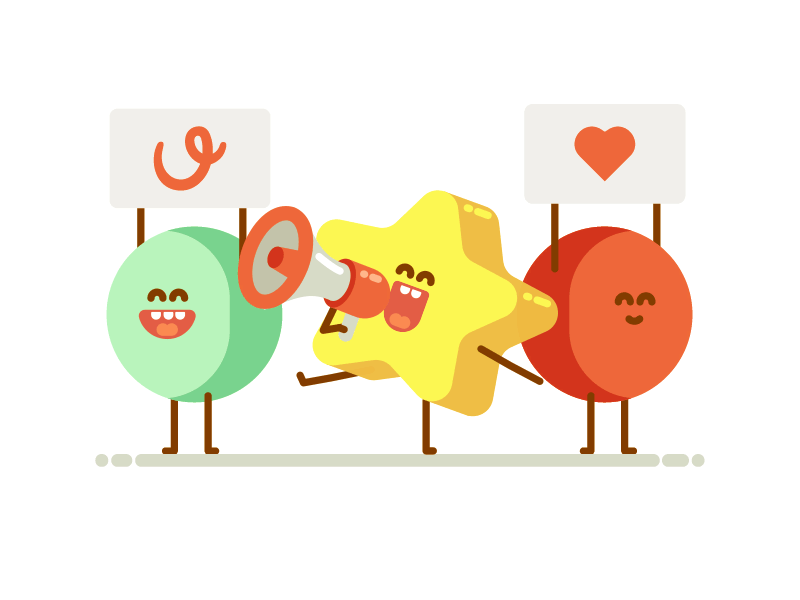 The specific messages you're going to use to promote your content don't have to be defined right from the start: in many cases, they will come up as you write new content. But it's important that you keep this step in mind and don't forget about it.
#6 Execute Your Plan
The last step is, of course, to implement your strategy. That is, you'll have to actually write all the content you planned, make sure you do it with a minimum of quality and correction, dedicate resources to promoting it, etc.
I'm not going to explain more details about this step, because there's no secret worth discussing. Just keep in mind it's paramount that you focus on keeping to schedule (tools like Nelio Content will help you with that) and that you gather all the relevant data you need to evaluate the results of the campaign once it's over. Write, promote, collect results, and keep your fingers crossed!
Now You Have the Secret Recipe… It's Your Turn!
Implementing a good marketing strategy is relatively simple, if you know the steps to take. Start by clearly defining your goals and the audience you want to target. This way, detailing the specific actions you'll have to take will be much easier. In the case of content marketing, this type of strategy is based on a good schedule and an effective social media promotion.
Are you ready to get started and practice all these tips?