When you create your first website or blog you realize soon that you have to integrate it with Google Analytics in order to measure what is happening and thus be able to improve it. It's easy to find videos and articles that explain how you should do it, especially if your website is made in WordPress.
Once you have installed Google Analytics, you have a lot of graphs, dimensions and metrics available that you can analyze and can be useful to improve your website. Unfortunately, most users feel overwhelmed with the amount of information they get… even a little demoralizing!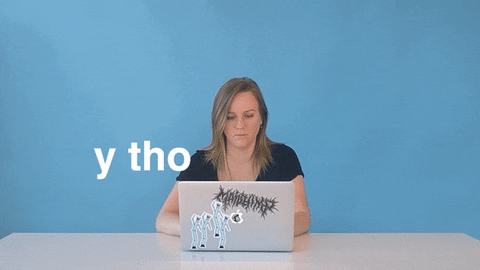 Within the strategy of your startup or company you will surely have established your objectives, the actions to achieve them and those metrics or KPIs that will indicate their fulfillment. In our case, the tools we consider indispensable to achieve our marketing objectives are Google Analytics, Nelio A / B Testing and Nelio Content. I'll just talk about the first one.
When you search for information about Google Analytics, you get a little lost with the number of articles and videos you find. And since the subject is still quite dense, it is easy to fall into procrastination.
I was worried I didn't really understand the fundamentals of Google Analytics, so I decided to invest three and a half mornings to get the Google Analytics Individual Qualification (IQ) Here's how I did it.
1. Understand What It Is
First, I "wasted" half an hour looking for articles that explain what the exam is about. This information is very easy to find:
70 test questions
90 minutes long
80% score to pass (56 correct questions)
Language: available in 19 languages
The questions will appear one at a time, you have to give your answer before moving on to the next one and you can't go back. When you finish the exam you will know the percentage of correct answers, but not which ones are correct.
If you fail the assessment or leave it unfinished (you close the browser or the computer shuts down) you must wait 24 hours to repeat it, without limit of sessions. The order in which the questions and answers are displayed varies between sessions.
Once you pass the test the certificate will remain valid for 12 months (I suppose that previously the period must have been 18 months as that is the information you can read on many websites), so to keep it you must retake the exam.
And an example of a question is:
When will Google Analytics be unable to identify sessions from the same user by default?
When the sessions happen in the same browser on the same device
When the sessions happen in the same browser on the same day
When the sessions share the same browser cookie
When the sessions happen in different browsers on the same device
2. How To Prepare Yourself
I then looked for information on how to prepare for the exam. You'll find online and offline courses that are sure very good, especially if your goal, in addition to obtaining the certificate, is that you want to devote yourself professionally to web analytics.
In my case, I already had some previous experience with Google Analytic. As I said, I just wanted to make sure I had the basics clear, so I was hoping I could get the certification without putting in too much effort. I just followed the instructions given by Google Analytics Academy to prepare for the exam. Please note that these are free courses.
To prepare for the exam, Google Analytics recommends you take its two free courses:
3. Take the

Google Analytics

for Beginners Course
Then I started with the first free Google Analytics for Beginners course. The course consists of 4 units with 3 to 5 lessons each:
Unit 1: Introducing Google Analytics
Unit 2: The Google Analytics Layout
Unit 3: Basic Reporting
Unit 4: Basic Campaign and Conversion Tracking
Each lesson of the Google Analytics for Beginners course consists of watching a video or doing an interactive activity in which Justin Cutroni and Krista Seiden explain the lesson.
I liked the interactive activities more, since they end up being more useful and fun than just watching a video.
In addition, each unit has an assessment at the end of it with 10 questions that you can repeat as many times as you want until you are sure you have answered them all correctly.
And finally, besides the lessons, in each unit there are also links to articles or some videos with additional information.
Doing the entire course without rushing—reading the additional information and making sure you are able to answer all the self-assessments correctly—takes just under 3 hours. And when you finish, you have the certificate of completeness.
4. Take the Advanced
Google Analytics Course
The day after completing the first course, I started with the Advanced Google Analytics Course.
Similar to the previous one, you find 4 units with the following 3 to 6 lessons in each:
Unit 1: Data Collection and Processing
Unit 2: Setting Up Data Collection and Configuration
Unit 3: Advanced Analysis Tools and Techniques
Unit 4: Advanced Marketing Tools
I took this second course in two days, investing some time on Friday and a few more hours on Monday, taking a weekend break to make it more bearable. I suppose you can do it in a day but there is a lot more information and it can be a bit cumbersome.
For me, the most important recommendation when you are doing the course is to make sure that the self-assessment is all right, and if not repeat it until you do well.
5. Pre-Examination Review
After taking both courses, I wasn't sure if I could take the exam or if I had to be practicing exams. According to Google, you are already prepared to take the exam, but following the recommendation of a person who already had the certificate, I watched 3 different videos on YouTube of different people taking the Google Individual Qualification Exam.
This is equivalent to doing a rehearsal of the exam. The advantage of the video is that if you want, after each question, you can stop the video, think about the answer and then see if you've got it right.
After watching those videos, you can see that a very high percentage of the questions are repeated between exams, and I assure you that after the third video you already know the answers by heart. In fact, if you are a person who has been using Google Analytics for a while and don't need to take the courses, possibly by watching a few videos of the exam you will have enough.
Nelio Content
I'm so happy about Nelio Content that I will sound like a payed advocate… but here's why you'll love it: it works as promised, its auto-scheduling feature is top-notch, Nelio's value for money is unmatched, and the support team feels like your own.
6. Take The Test
And then there's nothing left but to go and take the exam. The time they give 90 minutes, which is more than enough if you did your homework first. The test is what you saw in the videos and doesn't come with any additional surprises or traps.
The only special thing you need, if you don't already have one, is an Academy for Ads account to access the Google Analytics assessment with which you can use to take the exam and get certified.
And that's it. Google certifies that you have understood the advanced concepts of Google Analytics. Is there any use in getting this certificate? Clearly, this certificate won't be worth anything if you don't use the tool. It is one more step in this world of Internet analytics, which seems infinite. From there, do not hesitate to consult the Google Analytics, Avinash, or Justin Cutroni blogs. And of course, in our blog you will also find help on the subject.
Featured image of Benjamin Dada in Unsplash.