The question every blogger and webmaster has is how to rank high enough to be at Google's first result page. Or, even better, how to be the very first result. And it's a very logical question: nowadays the web is so big that "being online" is not enough—people has to be able to find you or else you're wasting your time.
If you're here today it's because you want to know the recipe to be the first result on Google… and I have some great news—that's what I want to share with you! Now, keep in mind that this isn't a magic recipe that will grant you all your wishes without effort—you'll have to work hard and for a long time to get that first position. If you're ready to do what it takes, let's start with the basics…
What Is a Search Engine and How Does It Work?
Whenever I've searched for information about Google, SEO, SEM, and search engines in general, all I've found is confusing and complicated information. Weird terms, nosense about Google's algorithm and how it evolves… Boring! I honestly think all these discussions are crap—the concept of a search engine is way simpler than that and, therefore, so it is writing content that can reach first position. So, come on, let's ask the simplest question possible: what is a search engine and what is it for? ?
A search engine is just a system that indexes all the content available on the web in order to find the best pages that talk about the topic a user is looking for. That's it! Easy, right? Now, take a closer look at that definition, because it contains all the clues you need:
Search engines

index the content on the web. The reason is simple: if we want to find results fast, we need the information to be properly indexed. And this simple fact has some big consequences:

search engines

won't have the latest version of your site up-to-date at all times—it might take some time to reindex your site after you change something.
People look for content. In the end, your website and the Internet in general is no more than a collection of millions of pages of information. As the owner of a website, your priority must be to make it possible for people to find your content, and this means it has to be useful, relevant, and great.
Users search. Quite obvious, isn't it? When a user needs certain information and doesn't know where to find it, they ask Google to find it for them. So, yeah, there you have it ?
The

search engine

aims to find the best content available. This is the key of everything: finding the best, most useful content that the user is looking for and needs. That's what

search engines

exist for.
As you can see, the job of a search engine is to convert a user's query into a set of relevant and quality results. So, now that we know what we're talking about and what we're aiming, let's try to answer the following question(s): how would you and I create a search engine? What criteria would we take into account to determine what should we show a user when they search something? How would we prioritize those results?
As it turns out, it's all about common sense.
The first thing we have to do is find the most relevant results from the millions of pages we have indexed. The relevant results of any search are those that cover the topic the user is interested in. Duh! Don't get me wrong—implementing this step is extremely complicated, and I don't want to get into it… but just assume you and I can do that. For example, if I search on "WordPress", pages containing the keyword "WordPress" are likely to be relevant. And perhaps also those who talk about CMS in general, hosting, blogging, and so on.
Now this step is one of the things that many SEO and positioning strategies tried (and try) to exploit. That is, there's people who reverse-engineer the criteria by which Google and other search engines consider a page relevant, exploit them to deceive the system and boost the page into the first result page. In the past, for example, webmasters filled their posts with tons of (not-always-that-relevant) keywords to make Google believe their website was very relevant to a certain search query… But I'm sure you'll agree with me that this is a poor trick that benefits no one other than the cheater (and thank God it doesn't work anymore). As search engines become more and more "intelligent", these techniques are less effective, so don't waste your time here.
Well, let's say we've already found the most relevant pages that talk about a particular topic. Doesn't matter how we did it—we just have them. If we're honest with each other, this means we probably have thousands or even millions of results to show… how do we sort them? Which ones have to go first and which ones last?
The first criterion could be the quality of the copy. The better and more complete a result is, the higher priority it should have. And how do we measure "quality"? The length of the post could be a criterion (longer posts seem better). Another criterion could be the number of times it appears in other pages and websites—the more pages that link to a certain post, the more likely it is that this post is good (this is what Google PageRank does). We could also take into account the number of times content was shared on social media. We could even take into account the author's experience on the subject: if they are an author whose posts speak about the subject we're interested in and we know they're experts in the area, what they say is probably more accurate, right?
Now, what if we apply all these criteria and we still have hundreds or thousands of pages to choose from? Can we find other criteria for further prioritization? ? Of course! ?
Think about it for a moment…. Given two equally "good" pages in terms of content and relevance, which should we show first? Well, you could take into account the speed at which the page loads (users don't like to wait), if it's mobile ready, its publication date (people tend to prefer more recent results), the accessibility level of the website, and so on.
The Recipe to Reach First Position in Google
Now that you fully understand how a search engine works it's time to exploit this knowledge. Apply the following 5 "easy" steps and you'll get there sooner than later.
Nelio Content
I'm so happy about Nelio Content that I will sound like a payed advocate… but here's why you'll love it: it works as promised, its auto-scheduling feature is top-notch, Nelio's value for money is unmatched, and the support team feels like your own.
#1. Focus On Your Content First
You should already know this: the content is the holy grail of search engines. Therefore, this is the first thing you have to work on if you want to make it to the first result page. The problem I think many web owners have is that they write for Google and forget about their end users. Wrong! You have to craft content that's relevant to your users—if you do it right, Google will end up indexing you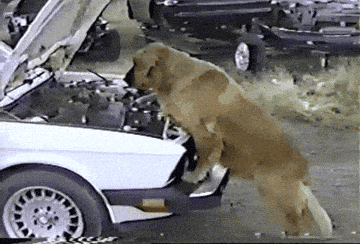 In this blog we've talked a lot about the importance of content and, in particular, how a good editorial calendar will help you get fresh, quality, consistent content on the blog. Practice makes perfect, so write assiduously and strive to improve. It's like the gym: it's not only about paying 20 bucks a month—you'll have to work hard if you really want to get in shape.
Quality content, long copies (as recommended by Neil Patel on his blog), linking to other authors and building a quality-link network… all these factors will affect your final ranking, so take your time to address them all. Don't spend 3 minutes on your blog and hope for the best, because that's not how things work. If you're going to make a living with your website, you'll have to put in some big time!
On the other hand, don't forget to clearly define the main theme of your blog. Remember that your goal is to become the expert in a particular area, so the contents of your website should revolve around it. Avoid being a learner of everything and master of nothing—we want our users and Google to know that we are the source they should be reading when a certain topic pops up.
#2. Help Search Engines
Writing content should be your top priority, but helping search engines understand what your site is about comes second. The idea is that good content will end up positioning correctly in search engines without you doing almost anything, because if it contains the information that users are looking for and is the best possible answer, the search engine itself is interested in your page being among its results. However, we have already seen that indexing and classifying the Internet is not easy, and so all the help we can offer Google is more than welcome:
Install a

plugin

like Yoast SEO and fix the

SEO

of all the pages you write. Put a meta title and a meta description optimized for the

search engine

. Decide what the main keyword of your entry will be and make the

content

revolve around it (for example, in this post the word could be "first result").
Implement Latent Semantic Indexing. In other words, don't get obsessed over the keyword you've chosen. As Neil Patel says in his blog, LSI is basically about using related concepts to help Google understand what we're really talking about. For example, if we talk about Social Networks (and that's our keyword), Google won't be surprised if you use other keywords such as

Twitter

or

Facebook

at some point in your content.
Install a

plugin

such as WordLift and create an ontology. If

Google's

goal is to index information, let us help it determine what our content is about by marking the concepts that are covered in it.
Link to your

blog

as well as to other websites. Help Google find content related to your post on your own

blog

and other

blogs

. These links give more context to the

search engine

and allow it to better determine its

quality

. Also, links to your own website encourage your visitors to keep surfing it… ?
#3. Optimize Your Website
Great content alone doesn't cut it—you also need to focus on the medium in which it's delivered. In this case, you have to focus on your website. Make sure it works fast and smoothly by taking into account things like:
Load time is as small as possible
The website is mobile ready
Images have the proper dimensions and file size
Scripts don't slow down your site significantly
Your pages are accessible to all users
and so on
If you don't know where to start, use PageSpeed Insights by Google to analyze how well your website is doing and discovering what needs improving.
#4. Boost Your Ranking with SEM
Everything I've told you so far is to enhance your organic positioning. In other words, to reach the top position simply because of the quality and relevance of your content. Unfortunately, there's a catch with this approach: it takes a lot of time to craft good content and build the reputation you need for Google to rank you among the best.
While waiting for your SEO strategy to take effect, you can consider complementing it with a Search Engine Marketing (SEM) strategy. With SEM you can rank your site higher using sponsored ads on search engines (with Google AdWords, for example) and thus generate quality traffic to your website.
Depending on the market you are in and the level of competition, advertising can be very expensive… but if you have the capital or in your sector the advertising is relatively cheap, try to invest for a while to attract traffic. Oh! And keep in mind SEM strategies are not easy either—you might need to hire an expert there ?
#5. Invest Some Resources in Social Media
Finally, I couldn't finish this post without dedicating a couple of lines to social media. If the goal of getting the first ones on Google is to attract more traffic and readers, we can't forget the role that social networks play when it comes to doing the same thing. I do recommend you invest some timein promoting your content there. Using a tool such as Nelio Content you can easily share the contents of your website and reach a wider audience.
Being active on social networks and getting reshares and retweets will definitely improve your traffic figures. And, who knows?, maybe Google also takes into account the number of times a certain page is reshared on social media to determine its quality… ?
Wrap Up
Today we just scratched the surface of a very complicated topic. But I hope that my tips help you reach your goals. I know I'm asking you to work hard, but as the saying goes: no pain, no gain. Start your blog today, put into practice what we have explained here, and tell us how it worked.
Good luck! ?
Featured Image by Sean Patrick Murphy on Unsplash.