As you may already know, WordPress is free. That is, anyone can download it and start using it. And if you don't mind having ads in your web, you can even use a hosting provider like WordPress.com that offers a free 3GB web hosting plan. But does this mean that you can have a great website for a free price? Not quite.
Here we'll see what you need to build a website and how you can estimate the actual cost of the website you want to create. And, yes, we give you concrete figures.
What do I need to create a
WordPress

website?

Let's start with what it takes to create a website in WordPress. Basically, we can group the different aspects that may involve a cost to create your website in the list below:
Domain name search and purchase,
Search and purchase of hosting,
Configuration (names of servers, upload WordPress to your server, creation of BD,…),
Design and creation of pages,
Search, installation and configuration of plugins (for backups, SEO, forms, multi-language, etc.).
And I'm skipping content creation on the blog, setting up with Google Analytics or adding other plugins such as Nelio Content or Nelio A/B Testing that will help you in content promotion and conversion optimization.
Knowing that there are a lot of free themes and plugins with which you can build your own website, it is very easy to fall into the false belief that in the budget to create a website you just have to count the cost of hosting and domain. This generates a lot of confusion in the market coming to think that, if someone tells you that the construction of your website has cost more than € 30,000, they've probably taken the piss. And that's not necessarily the case.
So, how do we estimate the real cost of building our website?
Estimation of the real cost of creating a website
Depending on your needs, the actual cost of creating a website can be very variable. Starting from a range of €100 – €500, it can reach €3,000, or even €30,000 or more.
Why is it so variable? It simply depends entirely on the type of website you want to build. With examples from different budgets, you will see more easily where your project fits and thus be able make a real estimate of its actual cost.
Nelio A/B Testing
I was very impressed by the quality of this plugin, how easy it was to set up, and the outstanding support Nelio provides. I highly recommend Nelio A/B Testing.
#1 Free
WordPress

Web

Is it possible to build a WordPress website for free? Understanding that you have a computer and internet connection, and not counting the hours of your time that you need to devote to building it, yes, it is possible.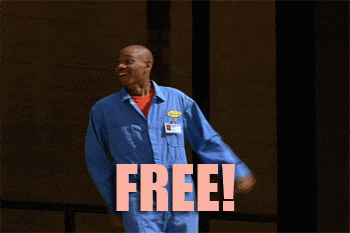 What kind of website can I build if my budget is zero? You can start building your WordPress website for free by signing up for WordPress.com's free plan.
Don't confuse WordPress.com with WordPress.org. WordPress.com is the website of the company Automattic, whose founder, Matt Mullenweg, is one of the initial creators of WordPress. This company offers a free plan with which you can create a website with up to 3GB of content.
The domain name will be of type whatever-name-you-want.wordpress.com. You will also get WordPress ads on your website. In this case also keep in mind that your customization options are very limited: you don't have the option to add plugins, or insert your own ads.
Building a free website may be useful to understand a little how WordPress works but, in general, I do not recommend it. For very little money you can have control of your website as you want and not be at the mercy of WordPress.com.
#2 Web For Less Than €100
In this case, we continue on the basis that it will be you who will spend the necessary time to build the web.
There are many web hosting companies that also include the domain purchase service. And, indeed, as we've said before, you can get very cheap services with which, surely, if you just want to start a very simple website, you have more than enough. Further, more and more hosting companies offer plans for WordPress, such as SiteGround or BlueHost, among others, so that the configuration is easy and with little technical knowledge, you can manage it.
For example, SiteGround offers you the purchase of a new domain .com or .us for €14.95 per year and currently they have an offer of 1 website with 10GB of space and indicated for about 10,000 visits/month for €3.95 per month (€47.4 per year). But you also have offers from other hosting companies that cost less than €7 per month.
In this case, by having a WordPress installation in your own hosting, you can customize everything without problems. For example, select a good number of free themes that you can download from the WordPress.org themes directory and install on your website.
From here, if the theme you have selected in WordPress does not include all the features you need, don't worry. You have more than 55,000 free plugins with which to increase the functionality of your website.
Surely you will need some SEO plugin and another to create contact forms. And we recommend that you also install Nelio Content if you want to promote all your content efficiently.
And with all this, you only have to dedicate the time you need for the design and creation of content on your website.
#3 Website Between €300 and €1,000
I continue on the basis that you are going to be the one who is going to spend the time necessary to build the web.
What if you foresee that you will have much more content on your website or that you will receive more than 10,000 visits per month? Or it is the website of a company in which you will want to add additional features that you can't find in free plugins? Or you want it to be multi-language?
Let's start with the hosting service. In the case of SiteGround, you have the GrowBig plans of up to 20GB or the GoGeek of up to 30GB with which you have an excellent support service, very important if you do not have an expert technical profile. Here, depending on the plan, it is already easier to have prices between €20-30 per month. But if you grow more and want to add security control services, you can go up to €40-60 per month.
Then you have many premium themes. For example, you'll find a lot in ElegantThemes or ThemeForest. For a price of between €30-80 per year, you have at your disposal fantastic themes with which you can create very modern websites.
And as for plugins, if you look at the list of some of the plugins that we have installed, surely you should add between €100-200. Also if you have a multilingual website or want to make sure that you use a contact form that integrates well with your mail service, or want to efficiently promote your websites, etc., having a support service that solves any problem that may arise is important. And yes, in these cases you should prefer to pay a little bit more in order to sleep more peacefully.
#4 Website Between €1,000 and €3,000
If what you need is to create an online store, which grows the volume of products or visits, the hosting price will increase. But not only that, if you opt for WooCommerce, although this is free you will need to add extensions to integrate it with some payment methods and other features that can go up the budget.
With an e-Commerce you will surely want to add other plugins as well, for example, to create a product image gallery or a mailing list service, etc.
#5 Web Over €3,000
Can a website cost us more than €3,000? It's as simple as considering either of the two options above and having someone do the custom design and development.
The simplest order of design and creation of a simple custom WordPress website with not much more than 3 pages easily starts with the design budget from €1,000. If it is an e-commerce, the basic design prices already start around €2,500. But if you also want a custom design (intranets, directories, online academies, marketplaces, web with your own social network), do not expect a design for less than €5,000.
To all this, if you want to add that you have a very old website that was not WordPress and you want to do a process of cleaning and migration, you can add between €1,000-10,000 more.
And That's It?
I'm so glad you asked me this question. And the answer is: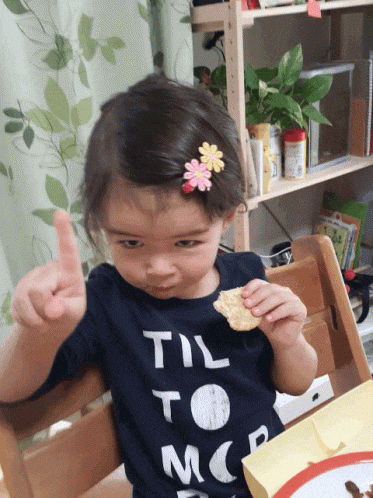 You must keep in mind that the websites must be maintained. The plugins you have installed are evolving and their updates can break other things. In addition, every day there are new plugins with new features that can improve the operation of your website. By the way, have you already adapted your website to Gutenberg?
My recommendation is that you spend some time to keep up to date with WordPress news (you can subscribe to our newsletter or attend meetups and WordCamps held in your city).
In addition, time passes faster than you think and you will surely find that the design of your website is outdated and has reached its expiration date. So start over with the whole process of redesigning it. To give you an example, we have made four re-designs of the theme of our website in the last five years for various reasons. The last change, to adapt the web to the block editor.
And finally, just tell you that once the website is finished, the most work is to keep it always active generating new content continuously.
Featured image of Cytonn Photography on Unsplash.