I know that fear—you've been working so hard to get it right… and know you're worried you won't cut it. Will this post get the attention it deserves or will it fall into oblivion? Who knows! But I definitely don't want the latter to occur, so I'll always make sure that my posts look great. But, oh, if only!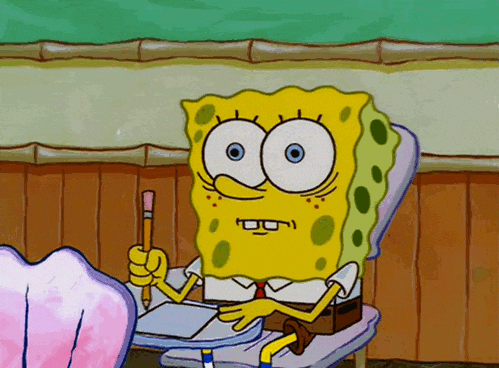 Plenty of online businesses (partially or completely) depend on their blog to succeed. If that's your case, it means you have to make sure that your own articles are outstanding. This is a topic we've covered a few times before here, when we talked about editorial calendars, generation of ideas, content promotion, and social media. But, being as important as it is, I feel like there's still a lot of things we should discuss in detail.
One of the recommendations you'll hear often is about post length; that is, the number of words your articles should have. I'm mentioning this one because a few days ago I actually read a post in Neil Patel's blog about this very same topic. There he talked about the optimal article length for every industry. Today, I'd like to summarize Neil's findings and, more interestingly, take a look at the Spanish-speaking WordPress ecosystem and see how we do compared to what we "should" be doing.
Word Count per Industry
In his article, Neil tells us that most posts have between 500 and 800 words. This is quite surprising, because apparently it's the worst interval possible:
How come? Well, Neil doesn't offer a concrete explanation. But if I had to guess, I'd say it's because, remember, "most posts are within that range", so it's difficult to stand out. You'll only success with less than 500 words if you're an expert in your area and already have a strong reader base. You aren't? Then you'd better write way more words or you won't stand a chance.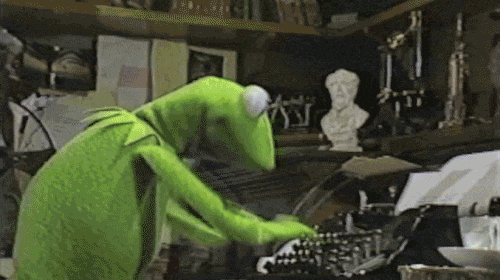 Reality tells us that, the longer a post, the better. There's plenty of different studies analyzing this (search engine ranking, how important is content length, and ideas with buzzsumo) and, even though their results differ to some extent, they all agree with the idea that more content is better. Here's a summary of the data presented by Neil:
Finances. Long posts, between 2,000 and 2,500 words. This includes FinTechs (companies with tech background focused on finances) as well as "classical" finance companies. The more detailed their

contents

are (think of investing or stock analysis, for instance), the better.
Manufacturing / Industry. Long posts too, between 1,700 and 1,900 words. A lot of enterprises fall in within this category, which makes it a vague concepts. Here you may find textile, screws or electronics companies with completely different customers (B2B vs B2C).
Technology. Between 800 and 1,000 words. Kudos for geeks, because we like it shorter(ish) and precise ? We'll talk about this section in detail later on.

Marketing

. Between 2,500 and 3,000 words. As Neil says (who, by the way, is an expert in this area), "you just need to look at some top marketing sites like Moz, HubSpot, Backlinko, or my own blog NeilPatel.com" and you'll see that "long

content

is king". In fact, there are some posts by Neil that reach or even exceed 4,000 words!
Fashion. Between 800 and 950 words. Another industry where shorter means better. If you think about it, it makes perfect sense—an image is worth a thousand words, and no other sector relies on images more than the fashion world. So, it's not surprising that the fashion industry prefers shorter copies.
Travel and Leisure. Between 1,500 and 1,800 words. Travel blogs, movie and TV show blogs, … There's a lot to talk about this topics, so people expect you to discuss them thoroughly.
As you can see, the minimum number of words your posts should have is 800. Most sectors, though, are way over that value. How long are your posts today? Are they close to this expected figures? ? Just take a step back, look at your blog, see how long your posts are, and maybe rethink your blogging strategy to meet this expectations.
How Are Things in Spain?
Most of the articles I read about blogging are in English and, therefore, they usually discuss how English blogs are. If you, like us, aren't a native English speaker and your blog is in a different language, you might be wondering if the numbers I shared before also apply to you. Well, that's a good question. And pretty tough. I can't speak for other languages, but I decided to take a look at a few Spanish blogs (remember we're from Barcelona) and see how long their posts are. Hopefully, we'll be able to see if we see the same trends Neil saw. Disclaimer: this is not a proper study, I just looked at a few blogs (the ones I follow, basically) ?
Nelio Popups
Fantastic plugin! It's really easy to create popups as you're already used to the editor, and all the options it has are really well crafted.
Ayuda WordPress – Beginner's Blog
Ayuda WordPress (WordPress Help) is a blog by Fernando Tellado. It was born in 2007 "with the goal of becoming the biggest site with WordPress resources, information, themes, and tutorials in Spanish". And, boy, I'd say he did it. Congrats, Fernando!
Fernando's website is quite well-positioned, so not surprisingly it's a common search result in Google Spain. For instance, if we look for how to install WordPress ("cómo instalar WordPress", how to configure WooCommerce ("cómo configurar WooCommerce"), or optimizing WordPress ("optimizar WordPress"), AyudaWP is one of the first results.
If you count the number of words of the three examples I just shared, you'll see that their average is 1,300 words long (that is, clearly over the aforementioned minimum of 800 words). However, if we take a look at the last 10 published posts, the average is only 700 words. What happened?
Well, the first thing that surprised me the most is the variability of Fernando's posts—some posts have less than 200 words whereas others are over 1,800. In my opinion, there are two reasons that explain this situation. On the one hand, Fernando publishes multiple times per week, trying to offer an up-to-date view of all the things that occur in the WordPress ecosystem. Because of this high-publication frequency, Fernando can't discuss all the topics at the same level. On the other hand, the post itself dictates its maximum length. Thus, for example, if we're echoing the announcement of a new feature, a short post will suffice. If, on the other hand, the post reviews a service or product, it must be extensive and thorough. AyudaWP has both types of post, so the variant in post length is completely normal.
Joan Boluda – Online Marketing
Another well-known WProfessional in Spain is Joan Boluda, a Digital Marketing specialist. Joan's case is very interesting and I'd say quite different from the others. He writes in his blog daily (sometimes, more than one time per day). However, his posts are usually very, very short. For instance, his last 6 posts have a mean length smaller than 250 words. So, how come he's so successful with so few content? ?
The answer is two-folded. First of all, he's one of the gurus I talked about—he already has plenty of followers that like how he works and what he does, which means they follow him "no matter what". But secondly, and most importantly, Joan simply uses his blog as a platform for promoting his other services. See, Joan publishes a daily podcast (10 to 30 minutes long), offers some online courses to paying users, and has a Late Show on YouTube. All this multimedia content is part of his marketing strategy, and the blog is just a small piece in the whole puzzle.
Silo Creativo – Theme Design
Verónica and Ricardo, from Silo Creativo, design and layout beautiful WordPress themes from their home town: Seville. As an example of their work, just look at our website—Nelio's web design is theirs. Moreover, they're great people and good friends, so if you ever have the chance to meet them, do it!
Design, as fashion, is very visual, right? So if I had to guess how long their posts are, I'd say they're quite short. Surprisingly, though, their posts are quite long—the average length of their last 10 published posts is 1,200 words. As a result, their blog can be easily found in Google, just as we had with Fernando's. For example, if you look for modern typography in WordPress ("tipografías modernas WorPress"), their 1,000-word post is the fourth result. If we look for basic WordPress Configuration ("configuración básica WordPress"), their 1,878-word tutorial is, once again, in Google's first result page. So, yeah, I'd say that long posts work well to get a good ranking and, therefore, attract more visitors.
Nelio Software – Plugin Development
Finally, I thought our blog would be an interesting example of a WordPress dev blog (even though we've been talking about other stuff too lately). Anyway, if you're reading this, you already know our blog and the topics we usually cover, so let's take a look at the figures.
In Nelio we write high-quality content with in-depth analysis. This post, for instance, is over 1,800 words. The average length of our posts (2016 and 2017) is 1,700 words. Competition in English is tough (our blog is also available in Spanish) and it's not as easy to stand out as it is in Spanish… but I'd say we're doing pretty well, or you wouldn't be here reading us, would you? ?
Oh, by the way, if you want to know the mean length of your posts, you can use the following SQL query:
SELECT
  AVG( LENGTH( post_

content

 ) - LENGTH( REPLACE( post_

content

, ' ', '' ) ) + 1 )
FROM
  wp_posts
WHERE
  DATE( post_date ) > '2016-01-01' AND
  post_type = 'post' AND
  post_status = 'publish'

Summary
There's plenty of studies that analyze the relationship between post length and success. Neil's article offers a great summary of those articles, so, really, read it (or skim through it). In the end, though, the idea is pretty simple—the more you write, the more chances you'll have to succeed.
We've looked at four Spanish examples of WordPress-related blogs and we've confirmed Neil's findings—more content is indeed better. But we've also seen one example that teaches us an important lesson: Joan Boluda's blog doesn't rely solely in his blog. If you create different types of content (like podcasts or videos), you'll get the same results (or better) than those you'd get with just a blog.
Take some time to create the best blog possible, but don't limit yourself—be innovative and create content in other formats too!
Featured Image by Moritz Schmidt via Unsplash.