There's no such thing as boring posts. It's the people who write them that are boring. If a topic is boring to you when you write it, it will be even more boring to the one who ends up reading it. When you write with enthusiasm, readers can feel it. I assure you that.
Let's take a specific example. I'm sure you remember from your childhood at school that subject that was unbearable. The teacher was so incredibly boring! You'd spend the class taking notes with the same passion as the one that decides the flavor of the medicines. What a waste of time!
On the other hand, I'm sure you have a much better memory of another subject that interested you a lot and whose teacher naturally inspired you to continue studying and expanding your knowledge. You even had fun at school! ?
What made a subject a nightmare or not was the teacher and the way they taught. Passion and enthusiasm can turn a complicated or uninteresting subject into something fun and entertaining. So when you're writing content for your website and you think that what you're doing is a tremendous mess, think about the good teachers you had and do as they did.
Only you are responsible for turning your content into something boring. Fight that with all your weapons. And if you need more help, here are 5 tips to win the war against boring content.
Tip #1 – Know Your Readers
This is obvious, don't you think? How can you entertain your reader if you don't know who you're writing to? The last thing I want is to imagine that you, dear reader, are yawning right now while you read these lines. But how can I help it if I don't know who you are?
If I don't read blogs about ugly babies in renaissance pictures or about owls with hangover, it's because I'm not even interested in them. But surely there are lots of people who love these subjects (I can think of a few people, right, David? ?).
You don't decide if your content is boring. It's not Google who has the last word either. It's your audience who' s going to decide the verdict here. Therefore, strive to understand the general characteristics of your readers so that you can give them what they expect to read from you.
Tip #2 – Be Helpful
Humans have interests. If we don't take advantage of something, we put it aside. It's the same with content marketing. If what you read on a blog isn't boring, it's because at some point it's been useful, inspiring or has informed you of something you've been looking for. It's as simple as that.
When you write, put yourself in the shoes of your reader. Find out what his needs are and solve them. I still remember the post David wrote about the most common problems with WordPress. It was so successful that we even had to close the comments because there were so many coming in that we felt overwhelmed ?.
People want you to solve their problems. There are thousands of problems to solve that deserve to have a post on your blog, so don't hesitate and write it down to attract your audience. You and your business depend on the usefulness of your content.
Nelio Content
I'm so happy about Nelio Content that I will sound like a payed advocate… but here's why you'll love it: it works as promised, its auto-scheduling feature is top-notch, Nelio's value for money is unmatched, and the support team feels like your own.
Tip #3 – Tell Your Experiences
You can't just write on your blog without believing the facts that you're writing. The best posts I love to read are those where you can feel the truth behind them. They tell the real experience behind a particular topic. They're even the ones I have the most fun writing about.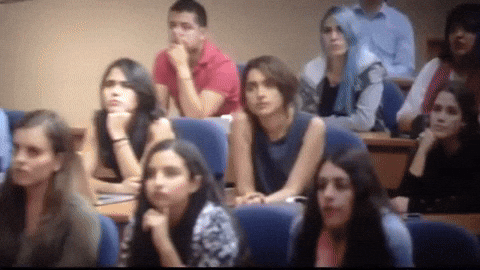 When you've been in a particular niche for some time now, it's easy to have anecdotes that, besides being interesting and not at all boring, can be useful to your readers. Share these stories! If you're lucky, they'll share them with others on their social networks.
Tip #4 – Format Your Content
You can' t keep writing unreadable text in the middle of 2018. No human being is capable of digesting such long pieces of crappy text without punctuation and full of spelling mistakes.
Bold and italics are your allies against a boring, unformatted, long paragraph. Also, make things easier and give the reader a break with short paragraphs and simple sentences.
You'd better get used to it, or Gutenberg will come and catch you. With the new WordPress editor you will be forced to assemble your posts with blocks like Lego. So practice and rewrite those texts that might be difficult to understand.
Tip #5 – For everything else, GIFs!
Seriously, use GIFs. Unleash the millennial power out of you and take advantage of the expressiveness of animated GIFs. In addition to accompanying your content, they add an interesting dimension to it that you can't ignore. Take another look at this post (and at any other you'll find on this blog) and you'll see that GIFs serve a purpose.
Nowadays there are lots of pages where you can find GIFs that you can freely use on your website. We use Giphy, because with Nelio Content we can include their GIFs directly in our content as any other image. We search for the keyword we want, find the most suitable GIF from Giphym and add it. It couldn't be easier!
So, what are you waiting for to join the world of writing interesting content? I'd love to know what you do to attract the attention of your readers so that they don't get bored with your content. Leave us a comment below telling us about your experience.