Reliance on digital technologies has resulted in "human-less" customer services. I don't know about you, but I'm pretty tired of calling my mobile carrier only to talk to a machine. Or, even worst, receiving automatic calls that have no human behind it—you just answer your phone and realize there's nobody at the other end of the line to talk to! What the heck?!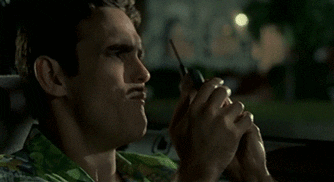 I'm really surprised about the way some "big companies" treat their customers. And I'm not the only one with this view—according to a recent study by Accenture, 83% of US consumers prefer dealing with humans and 52% have switched providers due to poor customer service. Need more reasons? 45% are willing to pay more if they get a better level of service in exchange.
At Nelio we know that one of our best assets is customer care—we might be a small team, but we spend as much resources and time as needed to guarantee a polite, efficient, and personalized support. Why? Because it makes us different from (and perhaps even better than) our competitors! Today I'll share our vision about this topic and a some of the tricks to use to really stand out when it comes to customer happiness.
Customer Support is More Important than You Think
Your own experience probably tells what Accenture's study found—customer support and care matters. A lot. There are some companies that take this very, very seriously. One example of such a company is Automattic, founded by WordPress' creator Matt Mullenweg. Just take a look at their work with us section:
"When you join full-time, you'll do customer support for WordPress.com for your first three weeks and spend a week in support annually, for evermore, regardless of your position. We believe an early and ongoing connection with the people who use our products is irreplaceable."
If you're in customer support, you'll be working as happiness engineer—a title that says it all! According to Automattic's view on the subject, customer support is not only about answer questions or solving issues—your goal as a happiness engineer is "to build relationships based on trust which result in happy, passionate, loyal customers and colleagues". A regular day in this job involves:
Helping people use Automattic's products, including WordPress.com, WooCommerce, …
Troubleshooting, investigating, and creating detailed bug reports
Crafting and editing helpful support documentation
Being an active member of a global team that provides 24/7 support
and requires:
Patience, grace, and a sense of humor
Excellent writing and communication skills
Working knowledge of

WordPress

, HTML, and CSS
A knack for taking technical language and making it understandable
A passion for solving tough problems and proposing elegant solutions
An understanding of the 24/7 nature of support and a can-do attitude to help [at any time]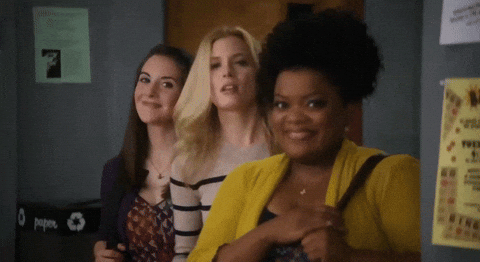 Wow! That's quite demanding, isn't it? My point is: customer support is (or should be) a fundamental activity in your daily routine. But, unfortunately, we tend to forget about it. Sure, we all despise poor customer support services when we're the customer. But, alas, we quickly forget about it when we're the provider! Not because we want to, of course—it just happens. And that, dear friend, is a great error.
Customer Support, Happy Users, and Clever Development
In The Importance of Doing Customer Support, Alister Scott, who works at WordPress' testing team, shares his opinion on Automattic's customer care philosophy:
"And every day I've spent on support has been eye-opening for me; customers do strange and wonderful things to the software systems that we create, things that we as developers, and even we as testers, don't even consider. Things you may think that sound like a soap-opera, but are people's daily lives.
He thinks that there's a competitive advantage in doing great customer support, basically because lots of organisations are missing out on. If you listen to your customer carefully and try to walk in their shoes, you'll be able to understand how they use your product, what can be improved, what's missing, and what should be removed. Your customers have the key to your business success, so why wouldn't you be interested in talking to them and making them happy?
Nelio Content
I'm so happy about Nelio Content that I will sound like a payed advocate… but here's why you'll love it: it works as promised, its auto-scheduling feature is top-notch, Nelio's value for money is unmatched, and the support team feels like your own.
Customer Support at Nelio
Being a freelance or a small team is not easy—the amount of work you have to take care of is huge! Product developing, bug fixing, financing, marketing, blogging… Damn, it's an endless list of tasks! And yet customer support is non-negotiable—if you're not doing it already, you should seriously consider including great customer support in your company. So here come my two cents on how to achieve it!
#1. Prioritize Support
We have three types of users—subscribers (those who pay), free users (who may pay eventually… or not), and random people—and we make no distinctions when it comes to help them. Yup, you read it right: we make no distinctions. The support they receive from us is the same—we don't look at their payment records or their chances to become users in the short term. As I said before, one of our best assets is the personalized assistance we offer to our users. That is, we want our users to know that we'll be there for them when they need us, and offering a great customer service from the very, very beginning is one of the best options to show them they can trust us.
"But wait a second, David… shouldn't you be talking about prioritizing support?" Yes, you're right! Resources are limited (big news, huh?), so it's not always possible to reply to all support requests immediately. That's when prioritization comes in—whenever a new ticket arrives, we identify what kind of user is asking for help and we answer them as soon as we have some spare time. That is, you always help your users as best as you can, without making any distinctions, but you obviously have a "support queue" to guarantee that more valuable users get an answer ASAP.
For example, a subscriber sent you an email during your work hours? Reply them immediately. A free user posted a support ticket in wordpress.org? They probably can wait a few hours if you're too busy right now.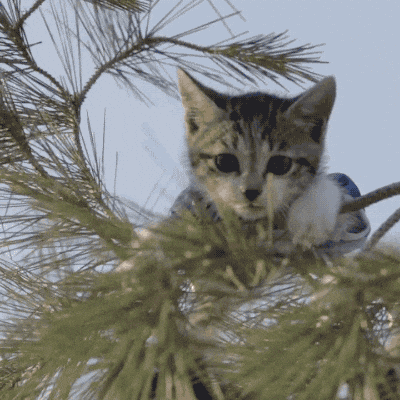 #2. Limit Your Channels
Perhaps you think that "the more channels a user has to contact me, the better", right? I used to think that—if we want to encourage the communication with our customers, we'd better make it as easy and give them as many options as possible. But that's a danger path to take—each channel has its own timings and resource requirements. Let me explain: if people can only get in touch with you via email, they know that the answer might take a while (let's say, half an hour?). But if users can contact you via email or phone, they want you to be there right when they call you.
Depending on the resources you have, you should use one channel or the other. Basic communication channels in WordPress include:
WordPress

Support Threads. If you upload a

plugin

or theme to wordpress.org, this is the default communication channel between your users and you. For example, here you have Nelio Content's. This is a public channel and, as such, it comes with its pros and cons. On the one hand, an open channel is great because, once you solve an issue for someone, everybody else will be able to access to the solution. But, on the other hand, problems also have more exposure, which might harm your business (if there's plenty of them in your products).
Email. A more intimate channel that's great for solving issues. Because of its private nature, you can ask the user to grant you access to their server, share files and other confidential information, and so on. You can even use languages other than English (sure, you can also do it in wordpress.org, but I'd stick to English, just to make sure that "once an issue has been fixed, everybody can read and understand the solution").
Other channels include:
Ticketing System. If there's more than one person doing customer support, you might need a service like Freshdesk (the one we use) or Zendesk. It's like an email, but with some power-ups specifically designed for customer service (built-in help, canned responses, ticket assignees, and so on).
Embedded Chats. Another chat is an embedded chat in your web. Direct and somewhat informal, it's a great way to solve issues quickly. However, keep in mind that it might be quite demanding—you need to pay extra attention to incoming "chat requests"!
Phone. A phone number where users can call. Do I really need to describe this?
Hangouts, Skype, and similar services. Just like embedded chats and phones, they're a great channel for communicating quickly and effortlessly. And you can even share your screen!
In our case, we only use WordPress support threads, emails, and Freshdesk's ticketing system. As I said, user's don't expect your answer right after they get in touch with you, and this flexibility is crucial when you don't have enough resources to attend to all requests in real time. Oh! And we also chat with our users via Skype or Hangouts when the issue requires us to, but that's not one of our default channels ?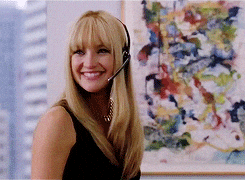 #3. Reduce user's need to contact you
WordPress business market is huge. And so are the chances of people getting in touch with you because they have an issue with your plugin or theme! So, if you don't want your own success to kill your business, you must find a way to stop people from getting in touch unless they really need to. Here you have my three tips:
Build a great product. If your product works well, doesn't have any errors, and is easy to use, people won't need you and, therefore, they won't contact you. Well, but remember that there are exceptions.
Write great manuals and docs. I'm a developer, so I know how boring it can be to write docs instead of code. But I'm also a support agent, so I'm also very aware of how useful these docs can be! So, please, spend some time writing a good user manual, a FAQ section, or some basic docs—you'll thank me for them later, I promise.
Automate your answers. You'll end up having to talk to you customers sooner or later, so make sure you've automated the process as much as possible. There are a few sentences I use over and over again (introducing myself, asking for a review, asking for admin access to their site…)—I prepared templates for all of them so that I no longer have to type them every time.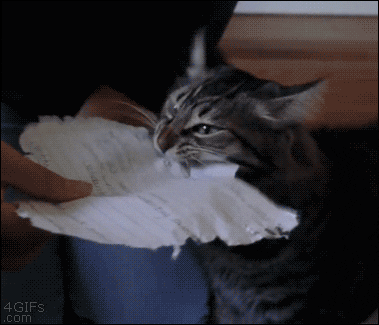 To Sum Up…
Customer support plays an incredibly important role in your  business. We, as customers, are very demanding—we want professional, fast, and personalized responses from our service providers. So it's our responsibility, as developers, to offer that much to our users. If we do so, we'll probably be better than our competitors at something that users value a lot. Spend a couple of hours each week to improve your customer support service and you'll see how it really pays off in the long run.
And finally, one of the latest answers we got from one of our customers after we helped him:
That's wonderful news. Thank you so much for the amazing customer support! Nothing beats exceptional support – made my day! I really do appreciate the effort even though it wasn't your plugin's fault. I can't wait to start using your service! Thanks again. Have a great day!
Featured Image by Highways England.