Translated by Núria Adell.
As I've mentioned in previous articles, what you can find when a client gives you access to their WordPress installation is incredible. Sometimes, it makes you want to run away, or even burn everything down. This is why asking this question is key. Is WordPress as easy as we think?
Your WordPress is as usable as the plugins and themes you install. Getting a more usable WordPress installation shouldn't be complicated if we follow some basic rules. In this article I'm going to describe some of the problems in the installations of our clients that we've encountered in Nelio over the years.
I'm sure you've already heard of most of these problems before, but it never hurts to review them to help you avoid them as much as possible. Since we have the advantage that WordPress by default is easier to use than other content managers, let's make a good use of this. It's very easy to destroy the usability of WordPress if we're not careful.
Hold on tight, because this is about to get started…
Content Builders
Hated by many and loved by others, Visual Composer are here to stay.
There are many content builders (here you have an article by Pippin Williamson on the subject), and they don't have to be bad, but most of them are not as easy to use as we'd expect. In addition, they introduce a problem of content lock-in, which means that we can't stop using them, because if we do, our content won't look like it should.
In favor of content builders, they try to simplify the process of creating pages by using blocks of content. There are different types of blocks depending on whether you want to add an image, a list, a carousel, a title, a paragraph, or anything else. The problem is that if the structure of the page to be built is complex, the resulting block structure of using the content builder will also be complex. And if what you want to build is simple, then you should ask yourself if you really need a content builder.
I still remember the times when we used Visual Composer in Nelio. In many occasions we wanted to do things that were too complex for this composer. This meant that the editing of the content was very tedious and would even fail from time to time, since it couldn't manage and build the whole structure when editing.
At first, you're delighted with these content builders, but in the long run you may regret using them. And perhaps by then it's too late to leave them behind. So my advice is that, before putting them into production, both you and the end users who will end up working with them on a daily basis should try them out first.
Multipurpose Themes
There is much talk about multipurpose themes, which adapt to any type of website in WordPress. They have so many uses that in the end they may end up being useless. Don't get me wrong though, some of them can be great for many tasks.
These types of themes contain a huge amount of different features. In many occasions, we'll only use a small part of everything they provide, so they might end up being too big. The same happens in terms of their usability. They have so many different configurable options that we'll need a manual to understand them.
The main problem here is that when we want to buy a WordPress theme in a well-known store (for example, Themeforest), the first thing we look at is the best-selling theme list. Surely we'll jump into the pool and buy one of these, but then when we install it in our WordPress we realize that it's too much for what we need, and it's ultra-complex to use.
When you're going to buy a WordPress theme, sometimes cheap eventually becomes expensive. Keep that in mind!
Nelio Content
I'm so happy about Nelio Content that I will sound like a payed advocate… but here's why you'll love it: it works as promised, its auto-scheduling feature is top-notch, Nelio's value for money is unmatched, and the support team feels like your own.
Plugins Overload
Did you know you can find WordPress installations that have all the existing SEO plugins installed (and what's worse, activated ?)?!
Yes, these things happen. And although these cases are exceptional, the truth is many installations have plugins that repeat features of others, or even plugins that aren't used but are still installed and active because nobody dared to eliminate them.
In WordPress, activate the minimum number of plugins to be able to cover the maximum number of features required. This is the golden rule you should always follow to the letter.
It's very tempting to install new plugins in WordPress, since it's very easy. But be careful, we're not talking about Pokémon here. You don't need to catch 'em all. Use them with caution.
If we duplicate features by installing more than one plugin for the same purpose, we're wasting resources and most likely causing incompatibilities between plugins. And believe me when I tell you that you don't want this to happen to your website.
Software from Unreliable Sources
Do you download your plugins from the official WordPress directory or purchase them in stores of the deep web? Do you buy your premium themes for WordPress in well-known marketplaces or get pirated forum downloads?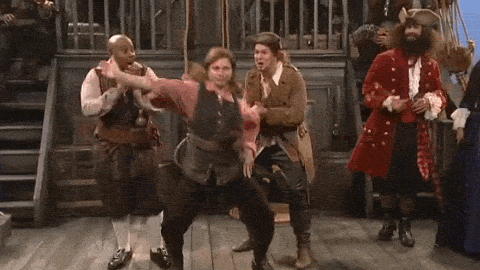 This topic seems silly, but without going any further, a few days ago we had to spend a whole morning investigating a client's WordPress installation in which some very mysterious problems were happening with our Nelio Content plugin. We've never seen anything like this before, and after much debugging we found the root of the problem.
Another plugin, purchased in a strange site and developed by random programmers, put a script in a private page of administration of Nelio Content that broke our plugin (what could be considered breaking and entering ?).
Even though we'll explain this in detail soon in another post, since the conflicting plugin is not in the WordPress directory, we can do little to defend ourselves (although if it were, we wouldn't be able to do much either…) The plugin doesn't follow the WordPress guidelines and does what it wants, destroying the usability of our plugin (and potentially, of many others).
When you need a plugin (or theme), get it from the official WordPress directory or from a trusted developer. Stay away from the dark alleys!
Toy Hostings
The war amongst hostings for the supremacy in WordPress is being fought today. It's very easy to find free hosting offers that allow us to get ourselves started in the website world. However, we must be very careful with these offers, as we can fall short of resources if we don't consider the needs of our website properly.
As you'll understand, the only intention of a hosting when they give us a few free months is that we stay with them after that period. Taking advantage of these opportunities is fine, but if we have many visitors, use many plugins, have a high load of images on our website, or our needs are greater, it's better to move to a superior plan. This way we make sure that the stability of our site is maintained, and with this, its usability.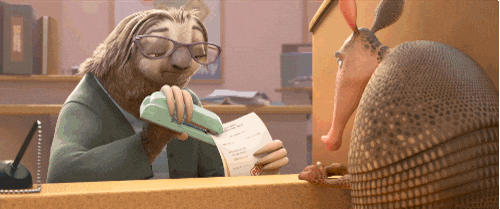 Properly evaluate the resources that you'll need (and don't fall short, even if you have to pay a little more) to avoid everything going slower than an asthmatic snail. Your visitors and your users will thank you.
Keeping up with the latest trends
Have you not heard of Gutenberg? You're out of date! You're already falling behind in downloading the plugin of the directory to be up to date and able to talk about it. Oops! You've done it and now your site broke down. What a pity! ?
You're always attentive to the WordPress Slack and when someone mentions a plugin you install it immediately, because if someone's talked about it there, surely you need it. And bam! The same thing happened to you again…
#WordPress Editor of My Dreams, or Nightmares? [#Gutenberg by WordPress] – https://t.co/S2q7J3ExhO pic.twitter.com/zSwEYWuK6A

— TemplateMonster (@templatemonster) June 30, 2017
You don't always have to be on-trend in all matters. It's often best to let the developing plugins transition to a stable and proven version before installing them into production. Watch out! This is not to say that you shouldn't try them on local WordPress installations, but be careful when passing them to your live websites. If your site can't be used because it's broken, you have a big problem.
Final Thoughts
These problems are recurrent and although they've been coming up for years, it seems that nobody does anything to solve them or, at least, to avoid them from happening so often. We're all guilty to some extent, so here I leave you some ideas that I can think of to mitigate this situation:
Trainers and speakers: we usually love to display lists of essential

plugins

for

WordPress

and this is great. But many times we forget to mention that it's not necessary to install them all. And that it can even be counterproductive. Emphasizing this is costless and can greatly help

WordPress

installations not to end up becoming a scary Frankenstein.
Developers: following

WordPress

guidelines is not that hard. True, we have to read and apply them, but in addition to getting more polished products, following the rules will allow us to avoid breaking the developments of others and focus on the user, which is what matters. Also, if you do follow the guidelines, you'll make me happy, something that's always appreciated.

WordPress

: checking that the

plugins

meet certain minimums of

quality

is something that could be automated to a certain level. From here, there's a long road ahead with the new

Gutenberg

editor and its integration with

plugins

and themes. What will happen to all the metaboxes that already exist right now? Maybe we should have opened an initial discussion about what users needed before developing a new editor. Analyzing user requirements before developing something is usually interesting and it avoids a posteriori problems. We'll see how everything develops…
And I don't want to forget about the users. Installing a theme is very easy; the same goes for plugins. However, just as easy it is to destroy the usability of our WordPress if we don't think about it.
Before making a change in your WordPress installation, think about how it will affect the people who uses it. Is it something mandatory for the goals of the website? Will it help us work better? If the answers to these questions are negative, consider if you really need what you plan to introduce.
Getting a more usable WordPress installation only depends on you. Think twice before you regret it ?.
Featured Image by Kristopher Roller in Unsplash.