What is the name of your domain? What is the name of your website? What is your website address? Where is your website hosted? What is your URL? ? If you're just beginning to think you need a website, you should already know that you need a domain name to create it, but do you know the difference between all the previous questions?
The purpose of this post is precisely to answer your questions and explain to you what domain names, URLs, and hosting services are. So, without further ado, let's start at the beginning.
Internet and Browsers
The Internet is a giant network of computers connected to each other through a global network of cables. Each computer on this network can communicate with other computers.
To identify them, each computer is assigned an IP address. That is, a series of numbers that identify a particular computer on the Internet. Thus, for example, an IP address is 172.217.16.238
One of the easiest ways to access the different computers that are interconnected through the internet is to use a web browser. A web browser is a program installed on your computer that allows you to access files from different places (i.e. web servers) on the Internet. Web servers have programs that allow access to their files and web browsers interpret and render those files so that you can visualize them properly. A web browser allows you to visit web pages that are "hosted" on web servers and do interact with them.
And as you well know (if not, you would not be reading this), the most important element of any browser is the address bar which is where you can indicate any internet address.
Domain Names
But it is clear that if you had to access any website indicating your IP address in a browser, you'll probably have some trouble remembering the exact numbers in that IP…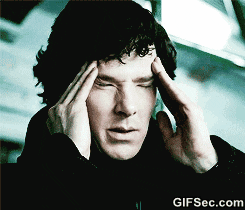 Luckily, and precisely to avoid this problem, domain names were invented in 1983. Instead of needing to remember a string of numbers separated by dots, you only need to remember a name. For example: neliosoftware.com.
Along with the Domain Name System, the first forms of domain extensions were created, also known as Top Level Domains (TLD). Initially, these were .com, .net, .edu, .mil, .gov, and .org, in an attempt to categorize domain names into groups. Later, .int was also added to this group. But this list has continued to grow since!
As a general rule of thumb, if your website is from a company that you want to have a global visibility, you should surely have the extension.com, but if you want to show a more local image, it might make sense to have the extension of your country (.es, .uk, .fr, .de, .us, and so on).
How Do They Work?
In a very simplified way: when you enter the name of a domain in your browser address bar, it first sends a request to a global network of servers that make up the Domain Name System (DNS). These servers translate the specified name to an IP address and forward the request to the web server with that IP.
The receiving IP probably corresponds to a computer of a web hosting company and it has installed the necessary software so that, as soon as the request arrives, it delivers the information associated with that domain name to your browser.
Nelio Unlocker
Switch to WordPress safely while keeping your design and content
Improve your SEO today and boost your site speed by converting your pages into HTML, CSS, and WordPress standards. With zero technical knowledge required, you'll only pay for what you need.
How Are They Registered?
In order for the Domain Name System to know which IP address a domain name corresponds to, a unique registry of domain names was created. Initially it was controlled by the government of United States but in 1998 a non-profit organization was created to administer a unique domain name system: the Internet Corporation for Assigned Names and Numbers (ICANN).
ICANN has authorized a number of domain name registrars to sell domain names on its behalf. These companies are authorized to sell, administer, renew registrations, and transfer them to other registrars.
Therefore, to register a domain name you can do it directly by buying it from an official domain name registrar that you can find in the Official Registrar List (for example, Domain GoDaddy or Nominalia, among others).
Another alternative is to do it directly through your hosting provider. Many of them offer the service to register a domain. The advantage of doing so through a hosting company is that it allows you to manage both services under the same account and, moreover, you don't have to worry about the configuration of the name server for your domain.
What Domain Name Do I Need?
It is clear that if you want to create a new website you must buy a domain name. And the choice of a domain name should not be taken lightly. The domain name of your website should be a name associated with your brand and business and hopefully should last a long time.
In addition, according Rand Fishkin, domain names influence positioning and have a high click through rate to search results on Google or social networks. Finally, don't forget that it should be an easy name for people to remember so they can find you quickly.
What are the main recommendations or options when choosing a good domain? As I explain to you in choosing the domain of your website, the main recommendations are:
Use a brand: it can be a personal brand (such as someone's first and last name), a company brand (as is our case) or the brand of a product,
Or use keywords: that can help you to find a positioning more quickly, like for example, apartmentfinder.com, healthyfoodforpets.com, gardeners.com, etc.
Or use a combination of the two options above,
Create a simple structure that is short, clean, clear, and easy to pronounce, and
Use the appropriate extension.
URLs
Many times you have seen using indistinctly the concept of domain name with that of URL. Although they may look very similar, they are not exactly the same. Let's look at the differences.
A URL is the full address that is used to locate a particular web page and consists of a scheme (http:// or https://), followed by the domain name and the path to the page you want to read. It can also have other parameters and an anchor:
Thus, for example, the URL https://neliosoftware.com/blog/differences-between-domain-name-and-url/ is the address of this post and includes the domain name neliosoftware.com that is identifying our organization and the address of a blog article.
Obviously, if you know the domain name of a company, the main page probably corresponds to the scheme (http:// or https://) followed by that name. So it is normal that you can use the domain name, web address or URL of your company interchangeably. But as you see, they are not exactly the same.
Web Hosting
A website consists of different files such as HTML pages, scripts, images, and more. Each of these files has a unique URL. And all of them are hosted on one (or several) computers that are what we call web servers, which are owned or managed by a web hosting company.
Whenever you create a new website you will need to buy, on the one hand, a domain name and, on the other hand, some place to host it that will be in charge of serving the pages of your website every time someone writes your domain name in their browser.
If you have purchased the domain name from a company other than the hosting company, you will need to edit the settings of your domain name registration and enter the name server information provided by your hosting company. The name server information is used to define where to send requests from users accessing your domain name.
Conclusion
As you have already seen, the domain name, your URL, and where your website is hosted are different concepts that you should not confuse. So before creating a website, select a relevant domain name that you can live with for many years and make sure you look for the hosting service that best suits your needs.
Featured image by Kelly Sikkema on Unsplash.