Mac, Windows, or Linux? Android or iPhone? Netflix or HBO? WordPress or Drupal? The number of options to choose from is greater than it has ever been. And it's a trend we see everywhere.
You're probably thinking that's fine: the more options, the better, right? After all, it'll be easier for us to find what we really need and, therefore, be happy with our choices. Well, it's not.
In this article from the Huffington Post the author states that "There's a body of evidence suggesting an overabundance of choice makes us anxious and mistrustful." The more options we have, the less happy we are. Just watch this TED talk on the paradox of choice by Barry Schwartz.
Well, we see the same problem arise when it comes to WordPress plugins. There are thousands of plugins available in the WordPress repository, so it's not uncommon for many of them to overlap in functionality. And that's where users have the problem: which plugin do I choose? They're so similar, I don't know which one is the best… and I don't want to make a bad choice!
In this post I'll share with you the recipe we follow to choose the plugin that best suits our needs. Hopefully, this will make your life easier and if you choose poorly… well, you have someone other than you to blame (that is, me ?).
WordPress Plugins
As you can read in WPBeginner, "A plugin is a piece of software containing a group of functions that can be added to a WordPress website. They can extend functionality or add new features to your WordPress websites". Plugins, then, are what makes WordPress so successful: when WordPress can't satisfy one of our needs, we simply have to take a look at the plugin ecosystem and see if there's one that does.
Plugins can help you with:
SEO
Social Media
Post and publication organization
Multi-language
Contact forms
and so on
Unfortunately, a quick search on WordPress.org (or even in the premium plugin market) reveals the truth: there are plenty of options in each of those categories! Which one do you keep?
Criteria for Selecting the Plugin that Best Suits Your Needs
Choosing "the best plugin" to solve a certain problem is not easy (because, among other reasons, what is "better" is relative and depends on your criteria). But there are a number of criteria that, regardless of what your exact needs are, you will have to evaluate in order to find a good choice that satisfies you in the long run.
So, without further ado, let's take a look at the criteria I personally follow when looking for new plugins. I ordered the criteria from most to least important, so that each criterion helps you filter out a few options.
Nelio Unlocker
Switch to WordPress safely while keeping your design and content
Improve your SEO today and boost your site speed by converting your pages into HTML, CSS, and WordPress standards. With zero technical knowledge required, you'll only pay for what you need.
#1 Choose a Plugin that Solves Your Issue (and Your Issue Only)
The first criterion is quite obvious: select a plugin that solves the problem you have. If you are interested in having contact forms, why would you look at SEO plugins? Just keep in mind these two rules:
Install a

plugin

that solves your problem
Do not install more than one

plugin

to solve the same issue (or you'll end up like what Antonio explains in this post)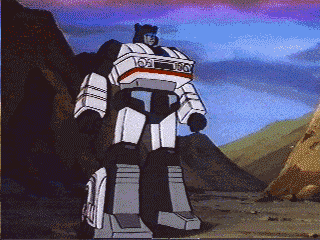 #2 Take a Look at the Ratings
The second criterion that you must ponder is the reputation of the developer. When you install a plugin you're basically letting somebody else's code run in your website, so you'd better make sure that person or organization is trustworthy.
The best way we have to discern whether or not we can trust a certain developer is to look at their ratings. This information can be found directly in the WordPress.org plugin repository, in the Ratings section:
But ratings alone are not enough; we also need to pay attention at the number of users that a certain plugin has. The more active installations running a certain plugin, the more trustworthy it is:
#3 Make Sure the Plugin Is Actively Developed
The rate at which WordPress evolves is very high. New versions with new functionalities and bug fixes appear often. Plugins should not be an exception to this rule. If you are going to install a plugin on your website, look at its development pace. The fact that a plugin hasn't been updated for a long time can be a bad indicator: maybe the developer has lost interest in the plugin and it's about to be abandoned.
Checking a plugin's changelog to see how it's evolving or taking a look at its last update date are very useful indicators to predict its future. My recommendation: select one that is being actively developed.
#4 Look for a Healthy Community and Active Support Forums
The level of support and community a plugin has is also extremely important. A plugin that has many active users and is constantly evolving will probably have a lot of activity in the support section.
Pay attention to the community around a system: if you ever need help, the more people using the plugin, the higher the chances of finding someone who can lend a hand. You can find this information in WordPress.org, in the Support section. Take this data into account when considering different options.
#5 Other Amenities
There are other criteria that you should also consider, but these are much more personal and depend entirely on your situation:
Money. Free

plugins

, freemium

plugins

, premium

plugins

, subscription-based

plugins

… the options are endless, and you should look into all of them. Depending on your specific needs and your budget, a paid solution might be the best option you have.
Language. Not all

plugins

are translated to your specific language. If that were the case, make sure you're more or less fluent in English or you might not be able to use the

plugin

properly.
Summary
The 5 criteria I use to select the perfect plugin are Focus, Ratings, Development, Support, and Others. I hope they help you make the right choice too. Tell us what you think about them and let us know what other criteria you have in the comments section below.
Featured Image by bruce mars via Unsplash.