If you want someone to get interested in your products or services just offer them for free. Many times customers are reluctant to opt for a payment solution without being able to test it beforehand. Why should I pay without knowing if what I pay for serves my purpose? A very common reasoning, don't you think? That's why our premium plugins can be tested (Nelio A/B Testing) or used (Nelio Content) for free.
In the specific case of Nelio Content, we offer a free but limited version with which you can connect a social profile by network and plan social messages only at the time of publishing your posts. You can download it directly from the WordPress Plugin Directory and try it out on your site (BTW, I recommend you to do so ?).
The point here is that Nelio Content is much more than this free version. If you purchase a (monthly or yearly) subscription of the product, the limitations disappear and the value that our plugin provides you is much greater. Unfortunately, many of our free users don't see all the potential we offer to our subscribers… Not to mention all the work that Social Automations take away from you to automatically promote both your new content and the old one (which also deserves some love ?). That's why at Nelio we offer a free trial of the most powerful paid version of Nelio Content we have. This period lasts 30 days and is offered from the plugin itself with a super cool dialog:
As you can see, this is a simple dialog that highlights the main advantages of the premium version of Nelio Content. Also, note that we explicitly mention that we won't ask you for your a credit card during the trial period (so that you are calm and more likely to be encouraged to start the test; always try to limit as much as you can mentioning payment options until you have the customer convinced). From then on, any client who chooses to start the trial period will automatically enjoy Nelio Content at its best. But the question you have to ask yourself is: will you be able to get the most out of it in a month of use?
To make sure that the free customer ends up becoming a paying customer you have to make things as easy as possible. And this is where the famous onboarding process comes in, which consists of avoiding bad sensations in the first landing of a user on an application that can condition the rest of the user experience.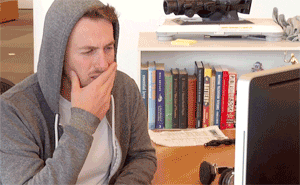 There are many ways to apply onboarding. Common ones include contextual help, tutorials or wizards that guide you through the first steps or even presenting a knowledge base with documentation on how to use the application. In our case, we at Nelio Content have opted for two ways. First of all, we offer detailed documentation with the typical actions that you will need when using the plugin. You can find it on Nelio Content's own help website.
On the other hand, as soon as you enter the free trial program you also enter in an e-mail sending process that will send you helping emails during the 30-day trial period to guide you. We have defined this e-mail cycle as follows:
Welcome email: It is sent when the user accepts to start the trial period. We take advantage of this opportunity to thank them for trusting us and summarize the functionalities that they will be able to enjoy during this time. This way we make sure that they have the documentation at hand and do not get stuck in the first place.
Reminder to connect social profiles: one of the most common problems we may get to lose a potential client at first is if they do not connect any social profile with

Nelio Content

. This is so because, if you don't do it, you will hardly be able to create messages and enjoy the most powerful features of our

plugin

. That's why we sent a reminder about the importance of this topic explaining how they can connect the first social profile in

Nelio Content

. We do it on the third day, and only if they haven't already.
How's it going? One week after the trial period, we send an email asking our customers what their experience with

Nelio Content

has been up to that point in order to receive feedback and better understand their particular needs, if any.
The benefits of the

editorial calendar

: four days after the previous email we send another reminding the benefits of using an editorial calendar. We do this to point out that if you haven't been constant or haven't posted new

content

for a week and a half after starting the trial period, it's time to get your hands dirty and give the calendar a chance.
Advanced information and first sales attempt: two weeks after starting the trial period we send this email in which we give information of advanced features of Nelio

Content

. If they've arrived here, it's a good time to start showing them a little more power. In addition, they are in the middle of the period so this is when we suggest them the possibility of switching to a subscription plan.
Analytics and second sales attempt: on the 19th day of the trial period, an email is sent announcing the possibility of using the analytics within Nelio Content to see which

contents

worked best and promote them again. We insist once again on the possibility of switching to a subscription plan by directing the customer to our website.
You have one week left: a week before the end of the trial period, we remind the customer that after that date they will return to the free version of Nelio

Content

. We also highlight what it will no longer be available to them from that moment. In addition, they're also encouraged to sign up to avoid that with an action button that gives them the option to make a payment immediately.
You have 3 days left: we insist again 3 days before the end, regarding the benefits of subscribing and providing the link to do so directly on our website.
You have 1 day left: the last attempt to convert the customer into a paying customer. We explain again the reasons why it is worth subscribing. We also offer the possibility of extending the period longer if they need it (and this is justified).
The trial period has ended: after the end of the trial period, we send this email informing the customer that he has returned to the free version of

Nelio Content

. We also ask them if they can explain the reasons why they did not end up signing up. In this way, note that this is another channel to receive interesting comments or suggestions that can help us to improve the

plugin

.
As you can observe, we try to space the emails we send to our customers enough to avoid being annoying. Being users of other tools, we've also received these types of emails and on many occasions, receiving a daily email is too much. For this reason, we decided to follow a periodicity like the one I've just described. In short, you'll receive a maximum of 10 emails during the whole trial period.
In addition to this, we always give you the option to stop receiving emails if you wish. There's nothing worse than receiving spam and not being able to unsubscribe. We don't want our customers to feel that way, so if they think they don't need our help and know how to fly solo, that's not a problem: glad to stop sending them! In fact, this may be an indication that the plugin is easy to use.
Onboarding allows us to accompany our clients a little more and avoid that they feel confused or abandoned to their fate when they are starting to become familiar with Nelio Content. From a developer's point of view, it may seem that your tool is very easy to use, but the reality can sometimes hit you very hard in the face. There are many people who are interested in using Nelio Content but have some difficulties just because they don't know how to move with confidence in WordPress.
We must put ourselves in the shoes of our users and make their life easier so that they don't run away at the first chance; this is the best way to make sure that a significant percentage of them end up becoming paying customers. A small investment in training and support at the beginning can be a big leap in income later on.
How did you feel about our way of working? It could certainly be improved in many ways, but at least it's an initial help to our customers. Remember that you have the comments box below ready to explain your opinion to me. Come on, you've got me waiting here to read them all!
Featured image by Samuel Zeller via Unsplash.