Finding a good place to host your website is becoming easier everyday. There are many options out there for WordPress and the market evolution is constant, with unexpected turns, such as the recent news from Automattic. But what is clear is that sometimes, having so many options to choose from may be overwhelming.
Whether you already benefit from a web host suited to your interests or are thinking of switching to a better one, in this article I'll review those aspects that you should keep in mind when looking for a hosting provider. In addition, I'll explain our experience as hosting customers over the past few years and why we changed our provider a few months ago.
Before I start, though, I would like to point out that this article has not been sponsored by any hosting provider and that the opinions we show here are completely free. That said, let's start!
Minimum Requirements to Demand to Your Web Host
If you expected this article to be an updated point-by-point comparison on the different plans offered by web hosts, I'm sorry to disappoint you—there are already thousands of websites that take care of it (here's an example). What I want to explain is more related to the experience I've had over the past few years working with WordPress websites.
Beyond the technical details, I present the three wishes that you have to ask for your current hosting or your future hosting. If your host doesn't provide any of these three aspects, change to another provider right now. Seriously! ?
Fast, Quality Support
The most important thing about a hosting provider (or service provider, in general) is that when you need it, it should be there to help you. Because yes, sooner or later you'll need to make use of its support service.
The minimum that I'd ask for a web host is that they provide live chat, at least during office hours, and preferably 24/7. If the chat is not active all the time, they should provide you with a toll-free emergency number. And also, all this should come with response times as short as possible. In addition, they should allow you to open support tickets for the lower-priority issues. The more channels you have, the better.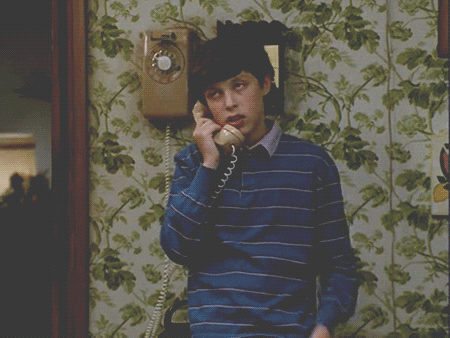 As I'll explain later, problems often don't happen from 8am to 5pm, but on a Sunday night while you sleep. If you cannot contact your web hosting provider when you need it, run away from it. Support for users is vital—we've already mentioned this blog many times.
Nelio Content
I'm so happy about Nelio Content that I will sound like a payed advocate… but here's why you'll love it: it works as promised, its auto-scheduling feature is top-notch, Nelio's value for money is unmatched, and the support team feels like your own.
Security and Use of Current Technologies
The second wish that your web host should grant you is a quality infrastructure. First of all, it must be secure. And this is very complicated, since 100% security doesn't even exist, but some minimums should be met. Your hosting should allow you to make automatic backups frequently, at least once a day. And they should use quality hardware and renew it from time to time so you don't fall behind.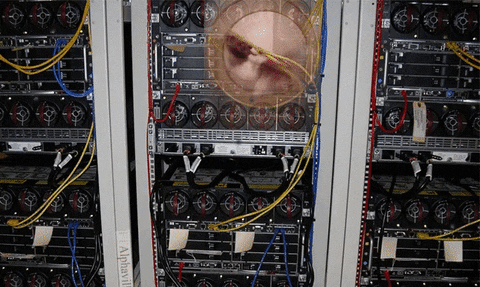 About software, if your provider is still using old versions of PHP or MySQL, you're going to have problems related to both performance and security. Nowadays you should be able to use PHP7 as the usual PHP version if you are in WordPress. In addition to this, many hostings sell you that they're specialized in WordPress but then they even aren't able to update the version of the system every time a new release comes out. Your hosting provider should simplify your life and work for you, not the other way around. Be very careful with this aspect. The number of WordPress installations that you can find out there with outdated WordPress versions is still disturbing.
Ease of Use and Administration
Being an engineer shouldn't be a requirement to manage your hosting. There's still a long way to go in UX improvements in the field of web hosting providers, but it is clear that we are making progress. Ease of use is something that is increasingly taken into account—anyone may have the need to set up and manage a website today.
Unfortunately, there are still web hosts who do not take care of these details and complicate everything a lot. If you have hired a hosting and you have no idea how to set up your web or configure basic aspects like your domains, then we have a problem.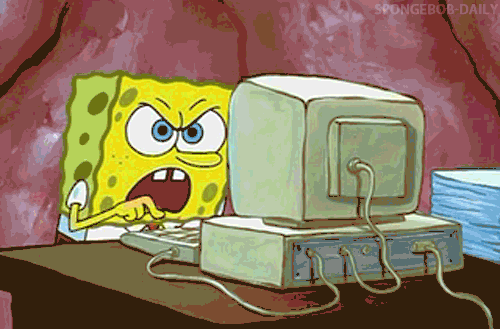 It is clear that if the support they provide is adequate, at least you'll have help, but you shouldn't have to contact them every time you want to do something. In addition to this, a good hosting provider should notify you of relevant changes to your websites, such as major updates to WordPress, sudden drops in the service, or detected infections, if applicable. If your provider only contacts you to send you spam for additional services, but doesn't send you an email at key moments notifying you that your WordPress will move to the next version or is down, think twice if it is worth to continue with them.
Our Experience with WPEngine and SiteGround
Quality support, quality infrastructure, and quality user experience. These are the three great qualities that I look for in a web hosting provider. They seem easy to find today, but it's almost impossible to put all three together into one provider.
Let me tell you our experience with hosting providers. The web hosts we've used during our life time as a company have been, first WPEngine, and now SiteGround. Does this mean that these are the good ones and there are no more? Of course not. Both WPEngine and SiteGround are two recommended options, but not the only ones. You have many more at your disposal, and you must be the one who makes the final decision.
In Nelio we started hosting our websites with WPEngine and the experience was good. The plan that we had contracted allowed us to have 10 WordPress installations, at a price of about 99 US dollars a month. As you can see, it is not the cheapest in the world, but sometimes if you want quality you have to pay for it.
During the three long years we were at WPEngine I don't remember having any problem worthy of highlighting. Its administration portal is clean and clear, and also has many options to help you manage your WordPress. It is very easy to be a WPEngine customer. If you don't have technical experience, a self-managed WordPress hosting like the one they provide is very suitable for you.
As for the support, WPEngine has been improving over the years, even including live chat, which is, as I explained before, something essential for me. Of course, if you don't speak English things may be complicated, since WPEngine is located in the United States and, at least while we were clients, all the communication was in the language of Shakespeare.
Surely you may be wondering, if WPEngine is so good why did you change to SiteGround? The answer is somewhat more complex than it seems. The truth is that the main reason for the change was to centralize all the providers we needed into one. Let me explain it.
WPEngine is a WordPress web hosting provider and they do just that. Therefore, in the case of Nelio we had the email server and the domain names, DNS and SSL configurations in LunarPages, another provider. And, the .es domain names (for Spain) was contracted with another additional provider, since LunarPages didn't allow us to buy Spanish domains.
Therefore, our online presence was spread out in 3 different companies, which caused a lot of trouble when we had some problem, mainly with the emails and domain names of LunarPages. In fact, the support provided by LunarPages was never to our liking, because of its poor quality and response times (sometimes it took days until getting an answer). But like everything, if something works, don't touch it.
We maintained this status quo until at the beginning of May of this year, when we faced the biggest problem to date. One of the SSL certificates contracted with LunarPages, which supported the domain name used for the Nelio Content API, expired in the early hours between Saturday to Sunday, leaving Nelio Content down until I woke up and saw the disaster. The perfect plan for a Sunday morning ?
Apparently, the LunarPages FAQ indicates that it is the responsibility of the customer to request the renewal of the SSL certificates one month before they expire. Otherwise, they are not automatically renewed. At that time I was quite angry to find it out the hard way, but the main problem is not the FAQ itself, but the fact that we weren't warned about it when purchasing the SSL certificate. So we fell headlong.
That was the straw that broke the glass and the main reason to definitely leave LunarPages and find a provider where we could centralize everything: emails, domains (both .com and .es), DNS, SSL, and WordPress web hosting. And this is how we ended up with SiteGround.
If you are looking for web hosting providers specialized in WordPress that also allow you to manage the entire package (emails, domains, certificates …), the options are vastly reduced. Many focus on web hosting and forget about the rest.
I'm not going to fool you, the main reason to choose SiteGround with respect to the competition is that it has entered the Spanish market with strength, betting on the WordPress community and sponsoring many events. Many fellows are already in SiteGround and have a good a experience with it, so that put the balance to their side.
Once we made the change, which is never fun since you want to avoid having the web, the emails, or the domains down, the truth is that it turned out to be simpler than we had imagined at first. It is also worth to mention that, in our particular case, all the experience that we got after spending our first steps doing migrations to WordPress was of great help here.
My current opinion is that having everything in SiteGround facilitates our management, because if there is a problem you just have to contact a single company. For now the support they have provided us was great. We had to request it several times, due to some occasional fall of their network and some problems with unusual configurations we needed. SiteGround is not a perfect hosting, but I don't think there exists perfection either, so we didn't complain too much here.
Compared to WPEngine, there are many differences. SiteGround is cheaper, but WPEngine has a much easier user portal. In SiteGround, if you have not used cPanel, you better ask someone for technical help, since you can get lost between the large number of options and functions available. In our case, having that freedom to play with these things has been an improvement.
As always, choose the option that best suits your needs and your pocket.
Final Remarks
There is no perfect web host. But at the very least you should ask yours to be available and help you when you have a problem, use current technology, and be secure and easy to configure and manage. If your hosting does not fulfill these three demands, seriously, get another one. And remember that often cheap things may become expensive. There are many alternative providers today that are at your service and will even help you during the migration process. Don't be afraid of the change.
In our case we have SiteGround right now because it fits our current needs, which may not be yours. And if ours change, we won't hesitate to look for other options. The market is big and that's always good.
Featured image by michael podger via Unsplash.