Creating content is an "easy" thing, but knowing how to "sell it" in a way that is attractive and catches the reader's attention is much more complicated. If you write content on a regular basis, I'm sure you'll agree that getting more clicks and conversions is a complex task.
What really matters is getting our visitors to click where we want them to do so that they end up becoming customers, subscribers or influencers of our business. This is the only way to make our company viable and sustainable.
To make this happen you must be able to write sentences that naturally convince your audience to do what you want them to do.
What is a Call to Action?
A call to action is a phrase that tries to encourage someone to do something. An instruction designed to cause a reaction in a short period of time from your target audience.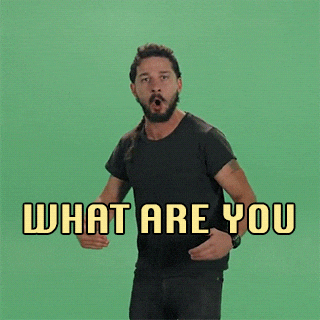 In the context of website copywriting, marketing specialists have been studying the personality of visitors from a psychological point of view for years to understand them better and to know which "orders" work best.
From a pragmatic point of view, A/B testing can help us to discover with real data from your visitors which sentences are better in order to get them to perform certain actions such as subscribing to a mailing list, visiting a page, or making a purchase.
How to Write a Call to Action?
To write a call to action the first thing you need is to be clear about what specific action you want your visitors to perform. What is the goal you want them to complete? What should your visitors do on your website?
Depending on where you are in the sales funnel of your website, your call to action will be different. If you are in an initial phase of the funnel, something like "Keep reading" can help you. On the other hand, in more advanced stages of the sales funnel it makes more sense something more aggressive like "Buy now", "Subscribe" or even "Call Us".
You will usually need three components to build a phrase that will serve as a call to action. These are the following:
Start with an imperative action verb, such as "call," "read," or "buy."
Add a temporary complement that gives some urgency to the target audience. Examples of this are "now," "today," "for the next 30 minutes."
Make it clear what you get if you complete the action: make a purchase, subscribe to your mailing list, get a free ebook. If your audience does not understand the benefit they will get, they will not take the action.
If you follow these three aspects when building your call to action, it will be easier for you to get your audience to complete it.
Nelio Unlocker
Switch to WordPress safely while keeping your design and content
Improve your SEO today and boost your site speed by converting your pages into HTML, CSS, and WordPress standards. With zero technical knowledge required, you'll only pay for what you need.
Call-to-Action Examples That Work
Let's see some call-to-action examples along with the phrases that are used to succeed with your audience and get more clicks and conversions.
Here you have a comprehensive list of phrases you can use in your calls to action when you're looking for inspiration. Remember to adapt them to your specific needs before posting them on your website. Here is the list:
Sign up now
Pick up your prize
Try it now
Use your coupon
Participate now
Click now
Request pricing
Free trial for 30 days
Take advantage of 15% in accessories
Start demo
Search for the answer
Tell me your experience
Try it with us
Click here
Let me in
Get a 40% discount now
Include me
Share to spread
Let me contact you
Watch the video now
Get in now
Buy now
Become a member
Let us call you
It's demo time!
Participate
Visit us!
I want to buy it
Install now
Open the music player
Yes!
Check out our platform
Join now!
I want to know your opinion
Enjoy the offer
Find out more
Request it here
Click on the link to read
Tell me more!
Yes, I do
Add me
Read more…
I'm going there!
Call me without obligation
Download here
Login now
Find the perfect image
Give me a quote
I want to increase my sales
More information
Keep going
Go to content
Sign up here
Find out how
Meet our plans
I want to know
View pricing
Join and enjoy
Open
Keep me posted of everything
I want to try
Start now
I want to ask now
Give it to me
I accept the deal
I want more!
Give me more details
Go to profile
Book now
Reserve your place
Create your profile now
Get this guide on e-mail
Ok, I want it
Visit our plans
Connect with us
I want to join the group
I'm interested
Tell me how much it costs
Free now!
Go ahead!
Request a quote
Download the book for free
Take advantage of the offer before it ends
I deserve it!
Start the free trial
Follow us
Create your account
Try a demo
Know the price
Explore our platform
I'm interested
Show me the complete list
Continue shopping
Experience the difference
Book your ticket
Find out more
Request more information
I want to sell more
I'm ready!
Send me more information to the mail
So that you stand out of the crowd, do not always use the same calls to action. Be original and change the message from time to time. And remember that the safest and most accurate way to test your call to actions is through A/B testing.
Featured image by Jakob Owens on Unsplash.