The beginnings of creating a startup tend to be an explosion of uncertainty in any area: in defining a good idea, in differentiating yourself, in creating a business plan, in finding investment, in having the ideal team for the project… So if you want to avoid having initial conflicts with your co-founding partners, there are some questions that you should ask from the beginning.
So you have me jumping in the deep end with the most delicate issue to deal with in any startup: conflicts among partners.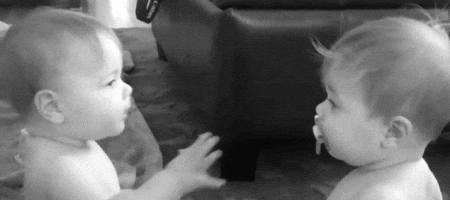 Conflicts among partners are one of the most sensitive and important issues to deal with. In fact, Noam Wasserman published the book The Founder's Dilemmas: Anticipating and Avoiding the Pitfall That Can Sink a Startup, in which he had collected and analyzed information from almost 10,000 founders of the technology and life sciences sector. The results show that 65% of startups failures were attributed to problems with the founding team. Other articles, such as 204 Startup Failure Post-Mortems, which compile startup failure post-mortems by founders and investors, indicate other factors as the main problem. But you will see in the stories that a lack of harmony among founders ends up being a very recurrent theme.
I guess that after any failure, personal or professional, the last thing you need is talking about the causes that led to this failure. And the more personal those causes are, the more you'll think dirty washing should be laundered at home. It is much easier to say that "sales fell short of what we needed" than "there was a bad relationship among partners" and have to endure the morbid curiosity this generates.
The most complicated thing to deal with in any company is people and the relationships among us (even one with oneself ?). Let's start from the beginning, what is the origin of any conflict?
The definition:
Conflict refers to some form of friction, disagreement, or discord arising within a group when the beliefs or actions of one or more members of the group are either resisted by or unacceptable to one or more members of another group. — Source: Wikipedia.
Even in a startup, if you think that all your partners will always have the same interests or motivations as you, I'm afraid that's not right. Therefore, bearing this in mind, all the questions that I will discuss today are precisely focused on identifying the interests, motivations, and values of your team. If you detect those opposing interests between partners, you can choose to establish mechanisms that will prevent them ending in a disaster.
Ah! Just note that I'm not an expert in psychology or company coaching. Today, I just intend to express my views on it as co-founder of a startup that I am, trusting that my little reflection can be useful to anyone who wants to be an entrepreneur.
Let's get on with the questions!
Questions
# 1 Why do you want to create a startup? What motivates you?
I don't know what your case is, but some of the motivations that can lead you to create a startup can be:
Live off your passion.
Be your own boss and an independent decision-maker.
Solve a current personal or professional situation.
Create your job.
Increase your income level or become rich.
Stay or establish yourself in a geographical location.
Create a company to offer more or better opportunities for disadvantaged people.
Develop a business in its entirety.
Put into practice a business idea as a formula for personal fulfillment.
Longing for power, social recognition, improvement of social status, etc.
And surely there are many more. In any case, please note that the motivations of each entrepreneur to create a startup can determine a different attitude and response when it comes to developing the business.
Although your motivation does not have to coincide with that of your partners, you should sit down with them and put your motives on the table, since it is what will give you more clues about the risks your company has and where the problems may arise. Motivation is usually a reflection of the values that each one has and it is especially difficult to lead a company without a vision of aligned values.
On this topic, I was impressed by a talk I attended by Simon L. Dolan at ESADE Business School about the importance of company values. I recommend reading the book he wrote along with Salvador Garcia, Managing by Values, if you want to delve deeper into it. Or if you like games, suggest playing The Value of Values to your partners.
According to Dolan, many of the companies that fail is because inevitable conflicts arise. Sometimes because of conflicts that could have been identified from the beginning if the partners had spent a few minutes analyzing the values between them. In fact, I remember he commented that he only accepted doctoral students after seeing that the values they had were in line with his own ones.
The better you know the values of your partners, the more confident each will be and the easier discussions and decision-making will be. If you could only ask a question, this should be the one chosen. But if you are not a coach or a psychologist and you are not very used to talking about values openly, then I propose other more pragmatic and easy-to-answer questions for the day to day.
# 2 What personal and work habits do you have and want to maintain?
The time each one dedicates to the company is a subject that generates mistrust, especially if there are partners that dedicate their full time to the business while others don't. Maybe some people want to devote 14 hours a day to the project. Others may want to, but have needs in terms of personal or family reconciliation, so the time they can devote to the project is very different.
All these questions have to be discussed and put on the table. If you're used to maintaining a purely professional relationship before you created a startup, without anyone knowing anything about your life, I'm afraid this will not be the case anymore. In a small startup, you must share your personal life with your partners; it's the easiest way for you to have confidence and to agree on the time dedicated to the company.
Nelio A/B Testing
Native Tests for WordPress
Use your WordPress page editor to create variants and run powerful tests with just a few clicks. No coding skills required.
# 3 What roles do you want to take on the startup?
The first day we started talking about creating a startup, and we put this question on the table, the only one who had a clear answer was David and he said he wanted to be: Executive Vice President. None of us (including him) had any idea of what being an executive VP means but his perception was that it would be a position ambiguous enough to do whatever he wanted and still, with a significant remuneration. ?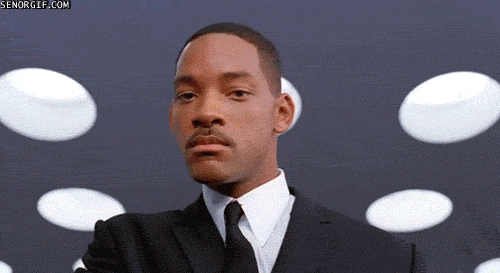 When you start a startup, the role or title is not a precise indicator of the work you are going to do each day because you are going to do everything. But to start with, it might be useful to take a look at the list of the 15 roles every startup needs to be filled by Micah Elliot:
Visionary/Architect. Idea generation, shape features, repositioning, market fit, competitive landscape, research.
Lead Developer(s). AKA Hackers. A good place to have a pair of jelled programmers.
Sysadmin. Network, web server, NFS (for VCS/file sharing), caching, other infrastructure, data backup, backup hardware, performance tuning, scalability.
Toolsmith. Team is provided with: productive development environments (all users can say "apt-get install …"), frameworks, editors, interpreters, multiple browsers, GIMP/Photoshop, (D)VCS, wiki, maybe BTS, quick training/consulting on tools/environment, continuous integration.
Webmaster.

SEO

, analytics, domain registration, site hosting, Apache/lighttpd.
DBA. Helps developers plan schema, set up tables, design for scalability, tuning/optimizing.
Graphic Artist. Color coordination, logos, icons, image libraries, etc.
CSS Designer. Usability, accessibility, layout, look-n-feel.
Content Creator. User-facing documentation, populate/organize wiki, design tutorial, usage studies.
Customer Support. Answers phones, forum voice, FAQs, knowledge base, help entries, problem solving.
Tester. Bangs on site, tries devious things, automates stress.

Marketer

. Evangelism, blogging, advertising.
Manager. Coordinates all team member activities.
Lawyer. Business setup, guidance, law interpretation.
Chef. Handles all other (random) tasks to keep team functioning.
And after a few years with my partners, I now know that David had identified very well the role he wanted in the company ?.
# 4 What will be your contribution and your equity?
"I have a superb idea, you put in the capital, I put in the knowledge and work, and we have 50% each". And any variants of this phrase you want and more.
Initially, it seems that your proposal makes a lot of sense, but after a while, if the business works well, the one who works all day thinks that the deal is not so fair. And who put in the capital believes that the risk he took at the beginning has a much higher value than the work done by the other, and so on.
The equity in a startup is fair if the contributions of each partner have been valued at the market price, but evaluating the risk, a genius idea, contacts, knowledge, etc. can be an impossible task. Take your time to talk to your partners and if you can, take the impartial external advice that will lend you a hand in this aspect. Startup Equity Calculator may be a useful tool to start with.
# 5 What is your financial situation and commitment?
I am very much afraid that the pace of growth in startup (if it grows) is slower than the initial expectations that you might have. Therefore, it is important to be clear about what your priorities are and the priorities of your partners. What economic needs (and therefore salary) do you have? The answers will help you identify how fast you should raise capital if the numbers are not met and where the limit is on startup continuity.
And now what? The Partnership Agreement
So far, I've mentioned some of the questions that I think are the most important to raise to your partners before creating the startup. We didn't talk about all of them at the beginning, and some emerged later when conflicts arose… which brings me back to the beginning of this article; conflicts arising is not a problem and may even be the source of an opportunity. Taking into account that the interests of each one change with time, it is normal that they arise.
The key, as I have said, is that a mechanism is established so that when there are conflicting interests, you can provide an exit doing the minimum possible damage. And today, the best way to do so is writing a good Partnership Agreement. The biggest mistake you can make in a startup is not to writing it.
On this topic Toni Y. Long, from Long Law Group, PC, says:
Owners of a business enter the company full of optimism and good intentions. However, disputes among business partners are all too common and can risk destroying the entire operation. A well-drafted partnership agreement can protect the owners' investments, greatly reduce disruption to the business and efficiently resolve disputes when they arise, saving the owners tens of thousands of dollars in legal fees later.— Source: 7 Reasons Your Business Should Have a Written Partnership Agreement
Surely the partnership agreement can not foresee any deception, and you will soon learn that something that once benefitted you, may hurt you today. But even if you have a small budget to create your startup, conflicts between partners are too important to deal with lightly.
All investors recommend that, if you create a startup, "put a lawyer in your life" to help you create the partnership agreement. Lawyers will ask you all those additional questions you need on top of the 5 I mentioned above, such as:
What happens if a partner leaves the project?
What if a partner starts a project similar to your startup?
What happens if a new partner enters? Who and/or how is it diluted?
What happens if a partner does not dedicate the agreed time to the project?
What happens if a partner does not meet the goals that were set?
What if there are disagreements in decision making?
What happens if there is a blocking situation?
Answering the above questions when there are still no problems is relatively easy and it should not be difficult to reach written agreement. But if you have not agreed on anything and a problem arises, "you are fu…".
If you want to see an example of a partnership agreement, you can take a look at some online templates to start. But I'd recommend taking some legal advice on this matter.
Conclusion: Choosing good partners is a decision that is based on commitment and trust. The more communication and respect you have, the more success will be guaranteed.
What questions do you think are essential for you to start a project with a partner?
Featured image by Herson Rodriguez.