Translated by Núria Adell.
The way a child or a teenager uses a mobile phone or a tablet has nothing to do with how an older person does it.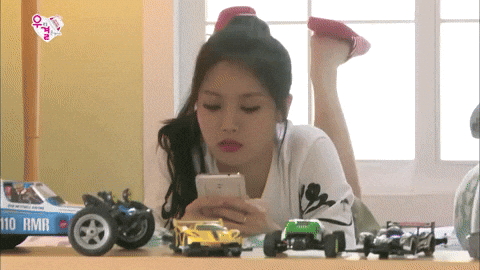 The same happens with their experience and behavior when using a computer or browsing the web.
While some have had to make a great effort to understand the changes that the emergence of technology has brought to their lives, others seem to have this technology already integrated in their DNA. But it's not just a matter of date of birth. Did you know that the sensitivity to light and contrasts, the perception of colors, and the perception of depth and movement change with age? (Vision and Perception – Visual Processing) Of course, this has an impact on someone's visual ability to process the information of a website.
This is why there have been several studies on how websites should be designed according to the ages and the abilities of the users visiting them. Inclusive design seeks to develop products or services that can be used by the largest possible audience. It understands that all user population is composed of people of different ages and abilities.
Speaking of the age and the use of people who access a website, in the following image you can see the summary of several studies (Teenage Usability: Designing Teen-Targeted Websites) about some of the differences you should take into account in the design of a site, depending on the age of your visitors.
Or you can also, for instance, find some guidance on how you should design a website suitable for people over 60 (Making Your Website Senior Friendly) or appropriate for children (Build an Age Appropriate Kid-Friendly Website).
But what happens when you're not designing a website exclusively for children or seniors, and your target audience is of a very varied age?
Age Responsive Design
I'm assuming your site already adapts to all types of devices, or in other words, is a "responsive" website. If that's not the case, just so you know, you're starting to look like a dinosaur. Not so long ago many designers and agencies started announcing that the websites they were developing were responsive. Now I don't think anyone would dare to design a website that's not. A responsive website is not only much more comfortable and pleasant to use, but being responsive is also one of Google's criteria to give you a better SEO positioning.
Concerning responsive websites, about a year ago people started talking about designing websites adapted not only to the device that is being used, but also to the age of the user who is browsing the internet. I think one of the first articles I read that mentioned this topic was The Future Is Near: 13 Design Predictions for 2017, published in January 2016. Note that we're no longer talking about a website designed for an audience of a specific age range as I mentioned above, but about a site that, depending on the age of the user, it will show a different version of itself.
User-centered Design
A design that adapts to the age of the user should consider the following aspects:
the appearance of the site,
site elements displayed,
the interaction between the components of the site,
the usefulness of the site,
the

content

of the site, and
how users can benefit from all of this.
Depending on their age, users have different interests and different abilities to interact with a site. Thus, for example, the website's design would take into account:
large font size vs. small and different spacing,
silenced or saturated color schemes,
video presentations vs. explanations in text,
shares in social media vs. conversion via email,
navigation menus expanded vs. condensed,
typographic

content

vs. traditional

content

,

content

adapted to the age, or
provision of varied

content

adapted to different groups.
Therefore, the objective of an age-responsive design is to provide the user with the content and design that best fits their personal interests taking into account their age.
Today, the best websites are already designed keeping the user in mind, but the main problem is that they focus on the "perfect user". Perfect users are those who are digital natives, and that when they enter a site they already have a well-formed idea of how to find everything they need in it. But an age-responsive design doesn't assume your visitor is this ideal, perfect user, but makes every one of them feel like they are the perfect user and that the site they're visiting was designed specifically for them.
Nelio Popups
Fantastic plugin! It's really easy to create popups as you're already used to the editor, and all the options it has are really well crafted.
Do We Have the Technology for This Type of Design?
On one hand we have responsive designs that adapt to any type of device. This means that the technology required to make the changes mentioned above shouldn't be a problem (although yes, it involves a lot of work). A responsive WordPress theme is already designed with a mobile first methodology, typography in relative units, fluid images for all resolutions, responsive videos, CSS Grid, etc.
On the other hand, video games already include technology to make the difficulty and challenge of the game adapt to the skills of the player. Furthermore, we already have video games adapted for users affected by cerebral palsy. Note that I'm not talking about the development of a video game done specifically for them, but one that everyone can play.
Maybe you're also wondering how we can know the age of our visitors. Well, in the same way that you can create campaigns on Facebook and Adwords with demographic targeting, there are a growing number of tools that offer you web analytics services in real time. The technology currently available allows you to create a responsive design for your website.
But the fact that the technology exists doesn't mean that it does so at a low cost, so the final question is:
Is a Responsive Design Accessible for Anyone?
I have no doubt that responsive designs (without the "age" part) are now essential for everyone, since people access websites from any device. But, to what extent are all web owners going to invest in a design that suits the age of the user?
Large international brands, with a large customer base, may need to create sites that fit different age ranges. But there's a whole set of businesses whose target audience is a rather limited demographic segment. A website that markets second luxury residences, will adapt its design to the needs of the Generation X and the Boomers. A site of a co-working space will surely focus on the Millennials and the Generation X. In these cases, the cost of an age-adaptive design is probably too high for the differential value it can bring.
You can do virtually anything with WordPress, because there's always a plugin for it. But it looks like age responsive design is one of the few exceptions. If we want them to become a reality, what are we waiting for to develop plugins that offer tools lowering the costs of responsive designs? We're already falling behind… ?
Featured Image by frank mckenna on Unsplash.