If you have managed to get a page or post to be positioned in Google so that visitors reach you, congratulations! You've already achieved the hardest part. However, what you have to do now is to prevent your visitors from leaving your website too fast, too soon. That would be throwing away all the work you've done!
As you may already know, Google Analytics has an indicator that gives you precise information about the bounce rate of each page. This rate tells you the percentage of visitors who leave your website (or "bounce" off of search results) after seeing only one page on your site.
As you can see in the image above, Google Analytics tells us that the bounce rate of /content/help/ is 22.40%. Watch out! Don't be scared by the figure I just showed you, I've already taken care of showing you one that looks nice ?.
The reality is that, according to a study by Rocket Fuel, most webistes' average bounce rates are between 26% and 70%.
There may be many reasons why your bounce rate is not within the "usual" range, but it is important to analyze it in detail. And, of course, follow the recommendations below to get your numbers rights.
#1 Have an Attractive Design
I recently wrote a post on new trends in web design detailing some of the highlights of the Apple website.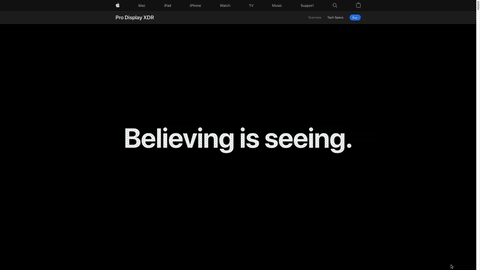 It is proven that with a good design you will not only decrease the bounce rate, but your visitors will also fall in love with your website and keep on browsing it, even if it is only for the pleasure of discovering it.
#2 Write Content that Matches Your Titles
When someone clicks on a Google result it's probably because it has an interesting title or they think it'll solve a specific question or problem they may have. If your entire marketing strategy has focused on creating clickbait titles, you will surely have succeeded in arousing the interest of your readers. But if your content doesn't meet their expectations, you'll quickly lose them, disappointed by the deception.
Our recommendation is that you focus on the reader and that your effort and work are focused on providing value. And the best way to convey an authentic and unique message is to have a good time while preparing it. This ends up being the key to the success of any blog!
Also remember that you have tools that can help you be much more efficient throughout the editorial process. So don't waste time on things you can automate.
Nelio Unlocker
Switch to WordPress safely while keeping your design and content
Improve your SEO today and boost your site speed by converting your pages into HTML, CSS, and WordPress standards. With zero technical knowledge required, you'll only pay for what you need.
#3 Include Visuals
Sometimes, even when you have created very attractive and interesting content, your visitors still abandon you quickly. Don't be fooled, we live in the world of immediacy and your readers have little time and want quick solutions. And what is worth more than a thousand words?
For example, take a look at recipe websites. One of the most successful is Tasty.com. Why? Because most of its recipes, apart from a detailed description, include a very short video like the one I show you below, in which you quickly get an idea of how to cook, in this case, a carrot cake.
As you have seen, watching this short video is not the same as watching an entire 15-minute video, right?
The same with your website, make sure that visitors who reach any page are able to instantly validate that they have indeed found the information they were looking for. Include images and videos and the content of your pages will be much more attractive.
#4 Add Elements to Make it Easier to Read
In addition to images or videos, you have a whole set of elements that can help the reader to quickly grasp the content you offer, such as titles, numbered lists, or tables of contents.
For example, we like the numbered lists because they tell us from the beginning what points we'll find in a post. Lists are items that every reader is familiar with and are easier to review, update, reference, share, and remember. And besides, the concepts listed give you a sense of progress and help you be more efficient.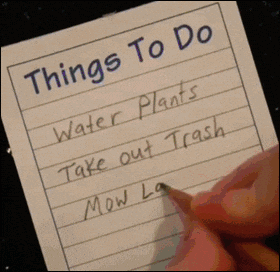 #5 Forget About Pop-Ups
If there is something that we all dislike, it's being bombarded with pop-ups, ads, and any other kind of content that's unrelated to what we're looking for.
But not only that, even we have found that those clients that we acquired through more aggressive marketing campaigns are the ones that have left us faster. Perhaps they found an attractive advertisement or offer and on impulse bought our product. Maybe they are the kind of customers that will cause you to increase your churn rate and that's not exactly what you want, right?
So if you're looking for loyal customers who value the benefits your products will bring them, focus on informing them well of that value.
#6 Increase the Loading Speed of Your Pages
One of the reasons Google indicates as a cause of web abandonment is that the loading speed is too slow. Check your website's loading speed and make sure that neither Google nor your visitors are penalizing you.
For this you can use tools like:
In addition, these tools provide you with specific suggestions on what you should improve on your site, such as optimizing images, reducing third-party scripts, etc.
Remember, increasing the loading speed will help you get better SEO and decrease your bounce rates.
#7 Find Out Who Your Readers Are and What They Need
This, of course, is the most important point of all. If your website is very attractive, fast, with an impeccable design, etc., but you have not been able to identify who your target audience is and what their concerns are, all your work will have been in vain.
In this post I explain techniques to identify your target audience. Once you know who you want your reader to be, you will be able to better:
Identify what type of content and what topics are of interest to them. In fact, you should be able to define the keywords they use in search engines.
Identify which writing style may be the most appropriate to make your content attractive.
Identify where to find that reader: in which groups, social networks, or forums you can find them or which events they attend, if any. This will help you better understand what their problems.
Remember that when we search for some kind of information on Google, we are either looking for a way to solve a problem or we are trying to distract ourselves for a while. Therefore your focus should always be on what your reader is looking for.
And This Will Make My Readers Fall In Love with My Work?
I'd love to say yes, but I can't promise. However, our experience has shown us that with these tips you will increase the chances of decreasing the bounce rate and, consequently, increase your conversion ratio.