There's a theory that says that if you spend 10,000 hours practicing any skill you'll end up being an expert. You want to play guitar like Slash? Put in 10,000 hours. You want to paint better than Picasso? Add another 10,000 hours. You want to be a better writer than Stephen King? Yeah, that's right: 10,000 more hours. But it is not enough to put in hours; it has to be quality time, with intention, well spent.
Everything in life is a matter of practice and experience. Running a quality blog is no exception. If you have trouble writing good content, the best thing you can do is to insist and keep working hard to gradually become an exceptional blogger with a great ability to communicate. However, there is a set of skills that you should address, as they complement and enhance the ability to write. In this post we unveil them and give you tips for you to develop them.
1. The Art of Storytelling
People are wired to enjoy stories. We love the Netflix series. We don't like to pay 9 euros for a movie ticket, but we have fun watching the movies nonetheless. We like to read. We enjoy TED talks. So, yeah, we like stories. And if you want your posts to engage your readers, you must know how to tell stories.
Chris Lema is one of the "celebrities" in the WordPress world. Part of his success is due to his profile as a story teller. Chris has made stories his personal mark. He's someone you want to read and listen to, especially because of his enormous ability to communicate. A couple of months ago he was blogging about the skills that every narrator should have:
Your story has to be interesting. Our time is limited and we don't want to waste it watching or reading things that don't interest us or contribute anything. So when you set out to write something on your

blog

, be sure to choose a topic that is interesting and useful to your readers. But don't just stay here: make sure your readers get hooked up.
Your story has to illuminate. The stories have to inspire your readers and make them think, "Fuck, I want to do this too." As Chris exemplifies in his entry, if a classmate says, "You know what I did this summer? I signed up for SQL classes because I thought they would help me write better

content

", they're actually telling you a lot more. They're telling you they've got initiative. They're telling you they have concerns. They're telling you they want to get better. And isn't that inspiring?
Your story has to be (a little) indirect. There is an important difference between selling a good product and selling a product well. When a story is well thought and written, there's no need to go directly to the bottom of the matter. Instead, you can prepare the ground, approach the subject little by little, present things slowly to arouse the reader's curiosity.
I know these tips are quite abstract, so let's take a look at a concrete example, shall we? As I told you last Thursday, last week I attended WordCamp Madrid 2018 and of all the talks I saw, the one I liked the most was by Pablo Moratinos (you can see it here, from 5:39am). Pablo's presentation was simply magnificent because, among other things, he managed to tell a story. It's the perfect example of what Chris says:
Chemistry for your business: Br Cn Fi Pr Pr + WP. To begin with, the title is already a surprise. The topic is anything but direct, right? The only thing I understood was that he'd talk about WordPress businesses… I guess… I don't know. But, heck, I want to know!
Introduction. Pablo begins his talk by telling us about when he was a child and how he wanted to earn money. Since I want to make money too, I was already interested in what he had to say. And so he started to present ideas to become rich… from a child's perspective! King Midas who turns what he touches into gold, alchemy, chemistry… OK, I still don't know what you're getting at but, again, you definitely got my attention.
Getting down to business. Pablo then moves to the problems every company has (people don't know who I am, people don't buy my products, they do once but then never repeat, and so on…) and how we can solve them. For each of these problems he gives a solution, which he relates sympathetically to a "chemical element". For example, don't people know you? You need the chemical element Br – Branding; that is to say, you have to boost you personal brand. Fantastic!
The topic is revealed. In the end, his talk aimed to discuss

content

marketing as a formula for solving typical business problems. But he didn't mention the concept until the end. He doesn't explain it to us until the last minute. He has been preparing the ground for 20 minutes, awakening our interest, leading us down the path he wanted.
Do you understand why this talk was a work of art? It has everything it needed. There were jokes, there was tension, there was uncertainty…. If you can write posts that reflect the essence of Pablo's talk, you'll have the audience in your pocket.
2. Organization and Prioritization
Blogging takes a lot of work. Even more so if it is not the only task you have to do at work, as for example happens here at Nelio: in addition to writing a couple of weekly posts, we have to keep on developing our plugins, supporting our customers, complying with tax and legal obligations…. There's an endless stream of work, so being organized and knowing how to prioritize tasks is vital if we want to do it all.
Generating content consistently on the blog should be one of your priorities. If you don't take your blog seriously, why should your visitors? Set a pace of publication you can manage and stick to it. If you can only write a couple of times a month, that's OK. But do it! In these cases, an editorial calendar is the best tool to organize your content marketing and keep track of everything you do.
Nelio A/B Testing
Native Tests for WordPress
Use your WordPress page editor to create variants and run powerful tests with just a few clicks. No coding skills required.
3. Visual Abstraction
People are very visual beings. You only have to look at the amount of information we receive through sight and the extent to which this is important in our daily tasks to confirm it. As we can read in National Geographic, "roughly 30 percent of neurons in the brain's cortex are devoted to vision, compared with 8 percent for touch, and 2 percent for hearing".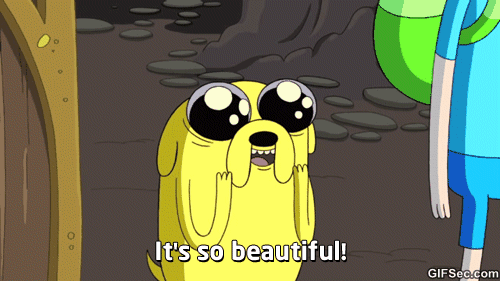 It's your responsibility as a blogger to find ways to exploit vision for your own benefit. Visual resources are a very good tool to attract the reader's attention, to give them short pauses between blocks of content, and to offer a graphic counterpart to everything we explain in our texts. Or are you going to tell me the GIFs I put in this post aren't great? Because I think they help to visualize very well what we're explaining… ?
If you want to know a little more about this topic, don't miss the post my colleague Ruth wrote a few months ago about the importance of using GIFs and Emojis in your communication strategy. It's well worth it and I'm sure you'll get some ideas from ?
4. Imitate
No one is born knowing; we all learn by imitating the older and more experienced. In this sense, writing quality content on a blog is no different from any other activity. So the best thing you can do to improve your writing skills is to find examples of people you like and copy what you like best from them.
In today's post I have already given you several examples of people that I personally like very much. Pablo Moratinos' talk is, as I was saying, a fantastic starting point to see how to tell a story perfectly. Chris Lema's advice and his blog in general are another way to learn a lot.
5. Teamwork
"If you want to go fast, go alone. If you want to go far, go together." Remember that success is a long-distance run and victory is far away. As your project grows, you will most likely need to work side by side with other people… so it's clear you'll hardly ever be working alone. That is why it's very important that you strive to improve your ability to work as a team, to collaborate.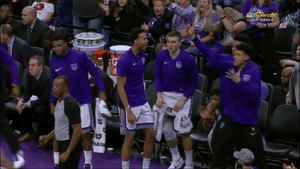 6. Continuous Learning
Some time ago I was reading some famous quotations of the Italian Renaissance architect, sculptor and painter Michelangelo, and there was this one that caught my attention: "sto ancora imparando", "I am still learning". Can you imagine? He was a great master and yet he wanted to keep learning and improving!
Being a professional is a path you'll have to walk for your entire life. Reality changes. Your environment changes. People change. WordPress changes. That's why you will always have to be willing to continue learning, to continue training, to continue growing. As Michelangelo said, we have to keep learning, my friend.
7. Master Your Tools

And finally, the last skill you need is practice. If you want to work at the highest level on a continuous basis you must use the right tools and, more importantly, you must know how to use them. You have to master them. Can you imagine being a plumber and not knowing how to fix a bathroom? No? Here's an example: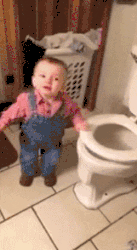 As a communication professional and blogger, you must know how to use WordPress and all the tools that come with it. Some examples of these tools are plugins to improve SEO, an editorial calendar, tools for promoting content on social networks, quality control, translation managers… there are countless small tools that, once mastered, will help you be more efficient and write better content. But obviously you first need to know they exist and then master them, right?
Now Back to You
These 7 skills are the ones I think you need to work on the most to be successful with your blog. In fact, I think they'll help you with anything… but, I don't know, maybe you think there's something else that should be on the list. ? Can you help me fill it out? ?
Featured Image by rawpixel.com on Unsplash.