Every advertiser's dream is to make this marketing campaign that has everything it needs to go viral… and it does! Everybody's talking about it. Everybody's seen it. Everybody shares it. Like this one:
https://www.youtube.com/watch?v=M7FIvfx5J10
Isn't that wonderful? You envision something, publish it, and then suddenly everybody talks about it! How cool is that? ? If you're a blogger, what you're probably interested in is in writing blog posts that go viral, aren't you? Or, at least, you might be interested in reaching a broader audience than you're currently doing. Well, follow the five tips I share in this post and I'm sure you'll get better results!
#1 Appealing Content
The first thing we need to be clear about is that people don't want to share garbage (and when they do, they really believe they are sharing something with a minimum of quality). People have a certain online "reputation" and "status" among their friends and followers, so it makes total sense that we share what we think is worthwhile, what won't harm our status. That's why we usually either share funny things (like the Volvo ad above) or some quality content.
Therefore, the first step in making content that can become viral is to devote time and effort to craft the perfect post. This is not something new: good content provides solutions to people's real problems and, above all, goes beyond the simple promotion of products or services.
Unfortunately, it doesn't really matter how good your posts are if nobody reads them, right? That's when click-bait titles come in. As you know, click-bait titles are those that awaken our most primal instincts (curiosity, envy, greed) and urge us to click just to see what lies behind them. As long as you're really adding value in your post, I think it's totally OK to use such titles, as it'll maximize your chances of getting people to read your work.
#2 Get to the Point Quickly
The main problem with social media (where, in the end, things become viral) is the speed at which content is consumed. Everything goes so fast that hardly anyone has time to read anything in depth. Most people skim content, jumping from title to title, looking for the exact answer to the question they have, without wasting time on the details. So, as the author of your blog, I recommend you get to the point quickly.
As Neil Patel tells us in his blog, viral content is usually short. The Volvo ad we saw at the beginning? Barely over one minute. Fast and effective. It only takes a few seconds to understand what's going on… and a few more seconds on and you'll want to share it!
I know that this advice is a little different from what we have been giving so far. In general, we recommended you write relatively-long content, since such content ends up positioning better in search engines in the long run as they look more elaborate, allow you to deal with a subject in greater depth, etc. But in this case we're looking for something different: we want people to consume our content quickly and share it afterwards, so we craft shorter, more direct content.
#3 Make It Visual
Videos. Memes. GIFs. That's what gets the most attention today. Everything that is visual has an ability to communicate in a few seconds what the written medium doesn't. But don't despair! If you, like us, have a blog or a website that isn't that visual, there's still some hope—we have many resources at our disposal (Giphy, Unsplash, YouTube, and so on) to get that visual touch in our web. Use them and you will see how your content is more enjoyable and attractive.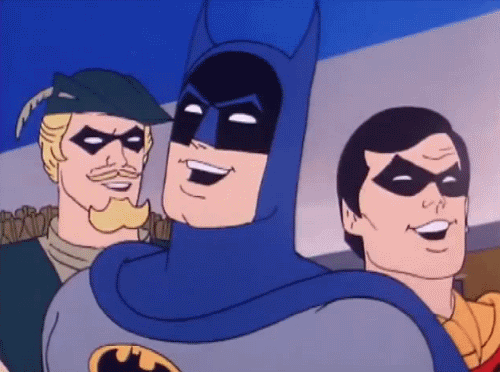 But beware, visual clues goes beyond the simple use of images. The layout of the page itself, the use of titles and subtitles, lists, enumerations… all this adds a non-verbal component to our website and allows readers to skim our content quickly and effectively. It helps readers navigate through your text and therefore increases its chances of being reshared.
Nelio Content
I'm so happy about Nelio Content that I will sound like a payed advocate… but here's why you'll love it: it works as promised, its auto-scheduling feature is top-notch, Nelio's value for money is unmatched, and the support team feels like your own.
#4 Promote on Social Media
Next step in making our content viral is to give it the promotion it deserves. If we just write content following the first three tips and wait for Google to position it in its search engine in an organic way, we'll probably fail. We really need to walk that extra mile and give our content the push it needs if we want to go viral, don't you think?
Promotion in social media is the obvious and logical step, especially if we take into account that's where content goes viral. Keep in mind that sharing content in social media doesn't guarantee anything—for starters, it'll simply reach your direct followers, so unless you have millions of them, the impact of such promotion will be limited. But if we've done your homework and crafter great content following the previous tips, the chances that some of these followers will reshare your posts and thus help you reach broader audiences will grow exponentially!
I'm well aware that effectively promoting yourself on social networks isn't easy, but luckily there's plenty of WordPress plugins that can help. I personally recommend you Nelio Content, which is the one we developed at Nelio and probably the most complete of all the plugins out there. With it, you can easily design a social media marketing campaign and automatically promote your content in a continuous and effective way. ?
#5 Let Others Play the Main Role
The last advice I'm going to give you is to choose the right words to share your content with in order to achieve this virality. Don't focus too much on yourself and keep your followers in mind: they are the ones who have to (re)share your message and contribute to make it go viral, so make sure you address your messages to them. Viral content is a team effort, don't forget!
This tip goes even further: on many social networks you can explicitly mention other users. So why aren't you doing it with your messages? By mentioning some key users (i.e. the influencers) and who may be interested in your content, you maximize the chances of getting a retweet and reaching an even wider audience, so go ahead and plan your marketing strategy with that in mind.
Will These Tips Really Make Your Content Go Viral?
Oh I wish so! But I can't promise you that, sorry ?. However, what I can tell you is that following these tips will increase the chances that your content will be reshared and thus reach a wider audience. You may not be able to reach millions of people like Gangnam Style did but… hey, that's a start, isn't it?