There are only two certainties in life – death and taxes. Benjamin Franklin.
If there's one thing you know for sure, apart from the fact that you have to pay taxes, it's that time isn't infinite and that there are things you should do right away or you may never do. And I think we can both agree it'd be very sad if someone asked you on your deathbed if you regret anything in your life and your answer was "not having written a blog", wouldn't it?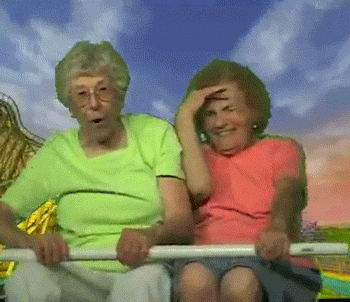 So, here you'll find 5 reasons why you should start a blog today. Don't wait until tomorrow! ?

#1 Being a Blogger Is A Challenge
And now you'll tell me: if the reason I have to create a blog is because it's a challenge, I'm good as I am. But bear with me for a sec—what things in life have given you the most satisfaction? I'm pretty sure they all involved a challenge and effort. Life consists of those little dreams we fight for, little goals that become personal achievements. How many times have we faced a situation that seemed rather complicated and been able to overcome it? Succeeding when things get complicated is something that remains etched in your memory.
All challenges that imply a set of difficulties give great satisfaction when overcome. Creating a blog is relatively easy, especially if you follow Toni's recommendations on how to start a successful blog. But keeping it alive by writing regularly is no longer so easy. You will encounter at least the following difficulties:
You Don't Know Where To Find More Ideas To write About Anymore. This is the typical problem you ignore at first (you are too excited about the idea of your

blog

), until a day comes and you must face the blank page. And believe me, it can be pretty tough. Maybe you think it's just a lack of will and that ends up creating a double frustration: the frustration of not being able to write and the frustration of not having willpower. Nothing could be more untrue—one of the most important challenges when you become a blogger is finding a way to systematically find ideas to discuss. So before you start, take a look at some tools to help you create and organize your ideas.
Failure To Be Consistent In Writing. I am rather envious of those who have an iron will to do any work, activity, sport, or hobby! If you enter this privileged group, you can ignore this point. But if this is not your case, know that this is also one of the main reasons why many bloggers end up leaving their

blog

. But don't worry, there are strategies to be productive and minimize the impact of procrastination. Now you're better equipped to face this challenge!
The

Promotion

Is Hellish. You want to start a

blog

because you want to share something with others. You have a lot of ideas to write about and you know it's time to get down to it. But, alas, after writing a few posts, you quickly discover the untold truth—it isn't just about blogging, but also about promoting it everywhere so that it reaches your audience. But don't worry, the

promotion

doesn't have to be your concern if you first learn what to do to make the promotion practically automatic.
Why have I mentioned these difficulties to you? It may not seem like it's exactly to motivate you to start your blog today. Quite the contrary. I'm of the opinion that writing on a blog should be tackled as a great challenge. And the better you know about the difficulties you may encounter, the sooner you'll know how to deal with them and the easier the road will be.
But I've said before that overcoming a challenge can bring many satisfactions. Do you want to know which ones? On a personal level, you may be surprised at how you can get better by blogging:
Better Writer. You have no choice. Maybe you already have a special facility in writing, but even so, practice makes perfect. It's something that will eventually happen. When you look back and see the evolution of your ability to communicate, you'll be surprised at your own progress!
Better Thinker. The process of writing includes not only understanding concepts shallowly, but also the ability to perform an in-depth analysis of any subject.
More Meaning To Your Life. If you make the decision to create a

blog

it's because you've come to the conclusion that you have something to tell. And if you have something to tell, don't keep it to yourself. Today is the day you start your

blog

! Regardless of the subject matter of your

blog

, it'll force you to look more closely at what may or may not interest your readers and give you a different perspective on the way you see things. And all this learning will teach you to value the things that are really important and disregard the others.
Better Habits. Blogging requires dedication, commitment, and discipline. These abilities will then benefit any other activities you might start, such as eating healthier, playing sports, or even having a more active social life. You need to incorporate other routines that will allow you to be much more productive with your

blog

.
Well, how do you see it so far? Looking forward to getting started? Great! Just give me a few more minutes to share a few more advantages… ?
#2 New Opportunities For You And Your Business
If we're not talking about a personal blog, maybe you're thinking of creating a blog as a way to make yourself or your business better known. And indeed, if you're a professional expert in something, sharing your knowledge and experience on a blog can lead to many opportunities.
Clearly, a blog is essential to better position a professional website or company. It allows you to reach a lot more audience and potential customers. And this ends up translating into more business.
Becoming a professional blogger can also end up translating into money through advertising, and if you're very successful you can end up living off it. Personally, I recommend that this not only be the motivation for creating a blog. First, because it's very difficult to get rich. And secondly because it's going to be much harder for you to create content just for this purpose.
But apart from the above, a blog opens many doors to possible collaborations with other professionals in different ways. For instance, the "interviews" section in our blog gave us the opportunity to contact other WordPress professionals and understand what they do, helping us to integrate better with the WordPress community.
As you can see, the blog will provide you with other business opportunities that may result in different types of projects that may interest you.
Nelio Content
I'm so happy about Nelio Content that I will sound like a payed advocate… but here's why you'll love it: it works as promised, its auto-scheduling feature is top-notch, Nelio's value for money is unmatched, and the support team feels like your own.
#3 Become an Authority
Maybe the reason you want to start a blog is because you have a great hobby. Hobbies can be a great motivation to study certain topics in depth and become a great expert. Or maybe you're already a great expert on a subject. But even so, this does not necessarily make you an authority. How many people know you're a great expert on the subject? The fact that you're an expert in photography doesn't really matter if nobody know it.
The blog is a great place to showcase your knowledge and share your experience. A few weeks ago, for example, we were contacted by a person in Barcelona to give some training courses in Content Marketing and WordPress (remember the business opportunities we were talking about?). This person liked the content in our blog and thought we were the right people to ask. He found us because of our blog! And similarly, InboundCycle contacted us to participate in a WordPress plugin development workshop. This would not have been possible without them reading some of our blog articles first. And the same thing happened to us with this meetup that we are going to do thanks to the content of a post about content hacking we wrote in our blog a while ago.
As you can see, little by little, the blog helps you to create a brand and become an authority.
#4 Make A Difference In The Lives Of Others
Don't even think that your voice doesn't matter. Your voice is important and what you can tell will have a positive impact on others. I remember the first comment we had on the blog from someone who thanked us for a post that solved a problem they had—we were so happy!
If I've already mentioned that one of the great advantages of creating a blog is that it naturally forces you to improve your habits and quality of life, you can also make others happier. You can make your audience laugh, you can solve their problems, you can share your passions with each other… the list is endless!
#5 Freedom To Create Something That You Love And That Is 100% Yours
This point may not apply to everyone, but for me it's one of the main motivations that should lead you to create your blog. The blog allows you to create whatever you want with complete freedom. And this is priceless!
On your blog you have the freedom to decide what you want to tell and how you want to tell it. Don't miss this great opportunity to be yourself and enjoy it! Life is too short! ??
And don't worry about it, too. If you need any help here we're here to give you a hand.
Featured Image by Kelly Sikkema in Unsplash