Last week we talked about how you can create the best possible social media marketing strategy. Whether you've already started your marketing strategy or are thinking about doing it in the near future (you know you should, right?), I'd like to further elaborate what we discussed last Tuesday by sharing the usual problems you may encounter when defining your marketing strategy and presenting its solutions.
Hopefully, this list of resources will help you overcome the small bumps you'll find along the way. Remember that others have passed through there and you can move forward, so don't faint and cheer up!
#1 I have no idea what to write about
The lack of ideas is the problem that every blogger has at some point in their career. When you start your blog, that's obviously not a problem—you have a clear vision of what you want to achieve with your blog, you have several topics in your head, things you would like to discuss, experiences you would like to share… But once the initial euphoria has passed and you've already written all you had in mind… what's left? What will you be writing about?
Overcoming this problem is actually easier than it looks. In an earlier post, my colleague Ruth explained in great detail the process of producing ideas and how you could apply it to your day-to-day work as a blogger. If you missed it, I recommend you read it right now, because all the insights and tips Ruth shared are really worth it. But, in any case, let me highlight those I consider to be the most important:
Generating an idea isn't about divine inspiration—you must work systematically. In other words, read books, watch movies, go for walks, talk to your friends, talk to people on the street, take a look at other

blogs

, watch carefully what's going on around you… you have to soak up as much information as you can, as any detail can be the spark of an idea.
Relax. When a deadline approaches and you need to have an idea, the pressure increases and you get stuck. It's completely normal. It's therefore very important to know how and when to relax. While the idea-generation process requires some discipline, the ideas themselves are capricious and pop up randomly.
#2 I'm not very well organized
Lack of organization is another common problem among bloggers, although we are not always aware of it. For example, we may have decided that we want to write at least one post a week. Great but…. have you decided exactly what day you want the post to go out? What about the time? Do you know in advance the subject you're going to cover? When will you write the post? A couple of hours before its publication? A week before? So many questions for a simple post…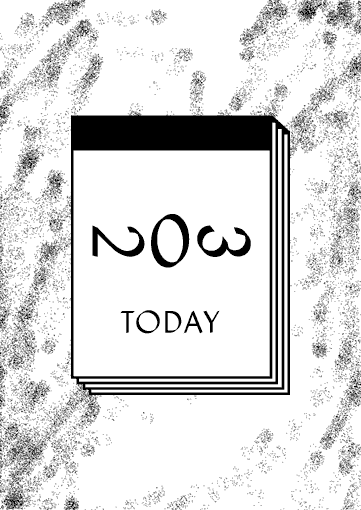 Discipline and organization is the best way to successfully execute a marketing plan. If you just live for the moment you'll end up having problems, because when an unforeseen event occurs (and believe me, it always does) you won't have time to react.
Create an editorial calendar in advance with everything you need to do (if possible, realistically) and stick to it. An editorial calendar is nothing more than a resource in which you'll organize your upcoming posts, indicating the topics that will be covered in each of them and when they will be published.
#3 I have no time to write as much as I'd like to
Classic! Though this one looks more like an excuse than a problem, right? "I don't have time to write." Yeah, sure, but you do have time to comment on YouTube kitten videos, don't you? Jokes aside, this is a real struggle for most freelancers and small business owners—their daily activities take all their time and leave no room to writing on their blogs. To be honest, this is one of the most difficult problems you might encounter. But I promised you solutions, and that's what I'm going to give you!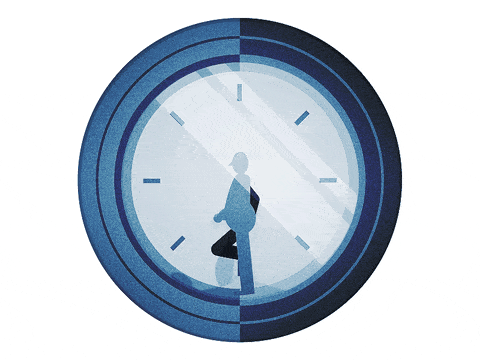 If this is your problem, all you can do is set realistic goals and try to stick to them. That is, if you spend all your day resolving issues, developing new functionalities, visiting customers, or doing whatever you do in your work, the first thing you need to do is set a publication frequency that works for your tight schedule. If you can only write once a month, write once a month only. Remember that regularity is more important than quantity.
At Nelio, for example, we publish new content on the blog a couple of times a week. That's 10 posts per month (with their respective translations). As there are 3 of us, this is an average of two or three posts per month per person. It's not a huge amount of work, and it really pays off. The important thing is, as I said, that your website is updated frequently, constantly, regularly.
On the other hand, as the time we have to write is limited (or non-existent, if you will), the little time we do have has to be entirely dedicated to writing. In this sense, I recommend that you follow the usual advice given to get rid of tedious tasks:
Block out some time. For example, by spending half an hour a week you can easily write one post a month.
Lose the distractions. When you're writing, forget about the cell phone, the mail, everything. During that half hour or 45 minutes, focus only on writing.
Get organized. If you have taken my advice above, by the time you have to write a new post most of the tedious work should have been already done. That is, you should know what to write about, where to find the information you need to link to, etc. This should be incorporated into your routine. We've already seen that ideas can come from anywhere (support tickets with clients, other

blogs

, walking around…), so keep an eye out and be sure to write down everything that inspires you ?
Hire someone to do it for you. This solution had to be here: if you don't have the time, buy someone else's time. Although it's more risky, it can be a compromise solution at times when you can't scratch for half an hour a week…
#4 I'm not good at writing—I suck!
Practice makes perfect. And, of course, writing quality blog posts is no exception. It's probably hard to write at first, because you're not used to it, you don't know what tone to use, you lack fluency, etc. All this is absolutely normal and should be no reason for you to faint and leave your good intentions behind. We've all been there and, believe me, with a little bit of effort you'll get through it.
There's this theory that says that being an expert in any area takes 10,000 hours (or 1,200 8-hour days, about three and a half years). With this in mind, writing well only takes two ingredients: reading a lot and writing a lot. The first is logical: people learn by imitation, by seeing what others do and how they do it. So writing is no exception: read the authors you like and think about why you like them. Is it the casual tone? Is it the amount of references they share? Is it their conversational style? Whatever it is, pay attention to those details, as you'll need them when it's your time to write. Then, you need to practice yourself: practice, practice, practice, and keep practicing.
#5 I'm unable to reach my audience, so I feel like I'm wasting my time
Another common problem among bloggers is the lack of readers. After spending a lot of hours reading, generating ideas, writing content, polishing it, improving it… it turns out that it was all useless because nobody is reading what you have written! Your content doesn't reach your audience so…. why am I wasting my time?
In general, the lack of readers is due to a lack of promotion. If nobody reads your content, it's probably because nobody know there's a content to read in the first place. You have to get people to know when you publish new content, what topics you deal with, position yourself as an expert in an area… and from then on you will have the followers you need. But, of course, this is easier said than done, isn't it?
There are basically two ways to get readers:
Search engines. Search engines are the gateway to the Internet for many people. When someone needs to answer a question, they go to their favorite search engine, ask them and see the first results of their search. Therefore, the best way to attract traffic is to position our content well in Google and other search engines. To do this, you will have to improve the SEO of your website and probably you will have to accompany it with SEM for a few months or in specific campaigns.
Social networks. Nowadays, a good part of online activity is in social networks (1 in every 3 minutes that people are online is spent in social networks), so it's perfect for promoting your

content

. In this sense, there's plenty of tools for WordPress that allow you to share your content on social networks, although I'd personally recommend

Nelio Content

, which is the plugin we designed and created for this purpose. So, you know, define your social media marketing strategy and go for it!
But obviously this doesn't end here. There are other channels like forums, mailing lists, etc that you can and should exploit. If you want to know more about this topic, don't miss Toni's post.
Nelio Content
I'm so happy about Nelio Content that I will sound like a payed advocate… but here's why you'll love it: it works as promised, its auto-scheduling feature is top-notch, Nelio's value for money is unmatched, and the support team feels like your own.
In Summary
Running a successful blog or website is not easy, as there can be a lot of problems along the way that, for whatever reason, we don't know how to solve. Many times, these small bumps end up translating into another abandoned blog… and that's a real shame, since most of these problems could be easily solved, had we known how. In this post we've seen the 5 most common problems and how to solve them. Did we miss any? Let us know in the comments below!