In this blog, we can't stress enough that A/B testing is a tool that can help you improve conversion on your website. It allows you to analyze, with real data, what your visitors like most.
In this post, I will propose 5 types of tests that we recommend to run with Nelio A/B Testing, and that focus on how to improve customer retention.
You may ask yourself, why customer retention? Well, because years ago, a Harvard Business School study became popular, concluding that increasing customer retention by 5% can increase profits by 25-95%. But not only that, in a survey by Jed Williams of small and medium-sized businesses, 61% of small businesses indicated that more than half of their revenue comes from repeat customers. And, on average, these customers spend 67% more than a new customer.
In short, not only do we have to focus on making a website attractive so that a new visitor ends up buying, but we should also make sure that the one who buys ends up becoming a loyal customer.
Build Customer Loyalty
You will only gain customer loyalty if your customers are satisfied with their purchase, the experience they have had in the purchase process, and in the support and after-sales service of the product. In other words:
The product or service they have received and purchased was what they expected and needed,
The shopping experience has been easy, fast, and the information very clear,
They have quickly found instructions on how to install the product,
They have received new exclusive offers for registering as a user,
They have been able to get in touch easily as soon as any doubts arouse,
They have found other interesting and complementary information related to the product that can be very useful for them.
As you can see, the loyalty of your clients is not only achieved through phone calls or emails, which can sometimes be counterproductive. Your website is also a good tool to get your customers back.
So in order to build customer loyalty, here are 5 types of tests that can help you in your retention marketing campaign.
#1 Be Thankful
A study conducted with neuro-imaging techniques showed that someone else's smile activates our own reward circuit. Surely no study was needed to reach this conclusion and all of us who have ever had a bad experience have been grateful to be in the company of people who have smiled at us in a kind and genuine way. We all like to receive a kind smile.
So, after purchasing one of your products, I suggest you do an A/B test with different alternatives of the thank you page for the purchase. Try different background images, change the style and content. And make sure that you include the minimum information your customer may need after a purchase. Find out how you can best convey a genuine and friendly smile to your customer.
#2 Surprise Your Customer
And it's not just about being grateful, as you saw in the image above, Your customer will also appreciate that you provide them, after a purchase, with the basic information to use your product or know how to proceed if they have any doubts.
But if you also want your customer to be satisfied not only with the product purchased but also with the experience of the service received, surprise them with something unexpected.
Try tests with various alternatives: provide them with a guide, ebook or additional information that may be useful. For example, if they have bought some kitchen utensils, you can offer a book of the best recipes to use them or if they have bought some material to do some kind of exercise, a link to the best videos to do the exercises with them, etc.
You can also offer a few free support or consulting classes or sessions that can help the customer get the most out of their purchase.
Or something completely different, your gift can be a donation to an NGO or cause related to your service.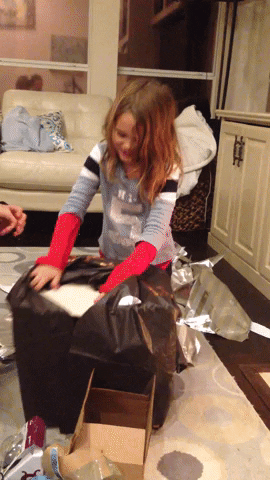 As you can see, it is about surprising your client or user with something they don't expect but which they will appreciate or value.
Nelio A/B Testing
I was very impressed by the quality of this plugin, how easy it was to set up, and the outstanding support Nelio provides. I highly recommend Nelio A/B Testing.
# 3 Promotions and Cross Sales
If our goal is to increase sales, what better time than to take advantage of the instant of making a purchase to offer another related product or to offer an upgraded version of the same product at a very attractive price. That is, to use the marketing techniques of:
Up-selling: you try to seduce the buyer to buy a more expensive or superior product in order to increase sales. For example, buying a superior product plan or extending the warranty of the purchased product.
Cross-selling: offering products or accessories related to the purchased product. For example, when buying a plane ticket, offering promotions for car rental, accommodation or any other travel-related service. Or when buying clothes, offering accessories that can go well with the purchase.
Down-selling: offering a product discount to gain their loyalty. Or after buying a product, offer a similar one but even better price than the one they just bought. For example, in a monthly subscription, offer the option to subscribe directly for a longer period but at a cheaper price.
These three techniques, unlike the previous tests, make more sense to apply at the time just before payment, rather than when the purchase has already been completed. The range of possibilities of A/B tests that you can perform is very wide and very useful for discovering how to increase sales.
# 4 Collect Information From Your Customers
The best way to increase sales is to make sure that your services and products meet the needs of the market. To do this, a very useful resource is to have information and customer feedback on what they need.
We have tried more than once to create A/B tests in which each alternative showed a small form asking the customer for information to improve our service.
Remember, these forms should be optional, but if a customer has any questions or concerns, they will not hesitate to ask. And of course, be sure to respond as quickly as possible so that the customer feels that the most important thing for you is to give him the best possible service.
# 5 Heatmaps, Scrollmaps and Confetti Maps
Heatmaps, scrollmaps and confetti maps are not A/B tests but they are types of tests that can help you understand the behavior of your users when they interact with your web. These tests are visual representations of the interaction of your visitors while browsing a page.
They help you identify which areas are the most attractive and which are the most ignored.
Heatmap
The heatmap allows you to identify the hot spots on your website: those areas that will attract the most attention from users.
With a heatmap, you can identify what information on your website is being ignored and which part your visitors are most interested in. Here is a full image of a heatmap on our pricing page.
Scrollmap
The Scrollmap helps you understand how far most visitors scroll on each of your pages.
So, for example, if your visitors never get to visit the bottom of your pages, perhaps you might have to rethink the layout of them, don't you think?
Confetti
Finally, the confetti map shows you every single click on a page.
With this map, you will detect if your visitors are clicking on sites that, from your point of view, do not make any sense. Are they clicking the buy buttons, video buttons, etc?
As you can see, it's all about understanding how your visitors behave on the web and, from here, improving it.
In this post, you will see the details of how we have used heatmaps, scrollmaps and confetti on our pricing page and everything we have learned from our visitors.
Conclusion
Remember that if the objective of your website is to increase your income, A/B tests are the best tool to help you achieve it. And don't just focus on customers clicking the buy button on your pricing page, remember that a lifetime customer loyalty can bring you many more benefits than even getting a new customer.
Featured image of Austin Distel on Unsplash.