Bring it on! Let's succeed!
Wow!!! Fantastic!!!! Success sounds pretty cool, huh? But how the heck do we succeed? ?
Clearly, it doesn't seem easy, so we should better start from the beginning. Let's look first at what powerful and influential people have to tell us about success… For example, Shana Leowitz has compiled a collection ideas regarding What is success, according to influential people:
Success isn't how much money you have. Success is not what your position is. Success is how well you do what you do when nobody else is looking.— John Paul Jones DeJoria. He is an American entrepreneur, a self-made billionaire and philanthropist best known as a co-founder of the Paul Mitchell line of hair products and The Patrón Spirits Company.
In my opinion, true success should be measured by how happy you are. — Richard Branson. He is an English business magnate, investor and philanthropist. He founded the Virgin Group, which controls more than 400 companies..
I measure success by how many people love me.— Warren Buffett. He is an American business magnate, investor, and philanthropist. He is considered by some to be one of the most successful investors in the world, and as of March 2017 is the second wealthiest person in the world.
It is also nice to feel like you made a difference — inventing something or raising kids or helping people in need. — Bill Gates. He is an American business magnate, investor, author, and philanthropist. He co-founded Microsoft and is the first wealthiest man in the world.
Peace of mind attained only through self-satisfaction in knowing you made the effort to do the best of which you're capable.—John Wooden. He was an American basketball player and head coach at the University of California at Los Angeles. He's been one of the most revered coaches in the history of sports.
To me, the definition of success is waking up in the morning with a smile on your face, knowing it's going to be a great day. I was happy and felt like I was successful when I was poor, living six guys in a three-bedroom apartment, sleeping on the floor.— Mark Cuban. He is an American businessman, investor, author, television personality, and philanthropist. He is the owner of the NBA's Dallas Mavericks, co-owner of 2929 Entertainment and chairman of the AXS TV.
Success is 1% inspiration, 99% perspiration. — Thomas A. Edison. He was an American inventor and businessman, who has been described as America's greatest inventor. In addition to the significance of the 1,093 US patents in his name, as well as many patents in the United Kingdom, France, and Germany, was the widespread impact of his inventions: electric light and power utilities, sound recording, and motion pictures, all established major new industries worldwide.
If you carefully consider what you want to be said of you in the funeral experience, you will find your definition of success.— Stephen Covey, was an American educator, author, businessman, and keynote speaker. His most popular book was The 7 Habits of Highly Effective People.
The last quote cannot be more lapidary! (no punt intended? ?) Although it may seem that the phrases above will not help you much, they can give you enough clues on how to achieve success in your startup. Because yes, we are talking about success in a startup. ? Or at least I'll talk about our humble vision on the subject.
Here are the four key points for us:
#1 The Team
When you go to presentations or round tables of investors, you see that they usually coincide in the importance of the team in a startup. It's the team who have the idea, create, sell, analyze, pivot if necessary, and pull out the project. Investors are clear on this: they invest in people, not ideas.
According to experts, a good team is characterized by being multidisciplinary, experienced, and powerful from the technological point of view (if it is a technological startup, of course). For us, though, the most important thing about the strength of our team is that we share the same passion and values and we love to generate and share many new ideas… which might generate some controversy every now and then, but even so, we are able to listen to each other and sometimes accept constructive criticism ?.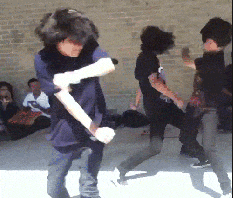 From Mark Cuban's standpoint, we go to work each morning with a smile on our faces because we know it's going to be a great day with our fantastic teammates!
#2 The Product
The product you create is another one of the pillars to achieve success in your startup. We take a lot of care for details when working on our products, paying special attention to the following criteria:
Nelio A/B Testing
I was very impressed by the quality of this plugin, how easy it was to set up, and the outstanding support Nelio provides. I highly recommend Nelio A/B Testing.
Add Value
We are fans of the Lean Canvas. Not so much of the drawing itself, but of the reflection on the strategic approach of each of its elements, the relations it develops or its impact when modifying a point.
The definition of the value proposition has always been decisive in making decisions about which products to develop or what functionalities to include in them. And as Bill Gates says, "success is also the feeling of having invented something that provides value."
In fact, more than once we have discarded great ideas (or perhaps not so much ?) because we weren't able to clearly define what value they provided.
Innovative, Aesthetic and Easy to Use
We strive to design products that follow the Dieter Rams 10 Principles of Good Design; they have to be innovative, useful, aesthetic, understandable, unobtrusive, long-lasting, environmentally-friendly, and minimalist. David is the one responsible for the design of the interfaces of our plugins (he strives to apply the design principles of the Norman Doors).
We also love to make complex things seem easy by implementing great functionalities in our cloud and making them available to all our users transparently. In our team, Toni is the expertin this, working hard behind the scenes. Don't you believe me? Wait for the new Nelio Content addon for "automatic generation of social messages" and you'll see how much you'll love it.
Scalable
Indeed, we put a lot of emphasis on the ease of use to ensure that the business model is scalable. What do you think makes your product especially scalable? Well, offering a product that doesn't require consultants explaining how to set or configure it or that doesn't need training courses explaining how it works seems like a good start, don't you think?
When any new idea or proposal comes up, if we are not clear on its scalability or if we perceive that it can generate problems in this aspect, we reject it.
We are very self-demanding with the quality of our products and here we feel very identified with the definition of self-satisfaction of John Wooden. We put as much effort in to do the best we're capable of.
#3 Support
Here there is no doubt: we also want to be loved like Warren Buffett! And we know that the best way is precisely to give the best possible support to our users. As I said before, for a product to be truly scalable we must reduce the user's need to have to contact you. But if they do, we try to treat them with the maximum possible care.
It makes us really happy to receive these answers from our customers:
That's wonderful news. Thank you so much for the amazing customer support! Nothing beats exceptional support – made my day! I really do appreciate the effort even though it wasn't your plugin's fault. I can't wait to start using your service! Thanks again. Have a great day!.
And if, as Richard Branson says, true success is measured by how happy you are, we're on it.
#4 Marketing
Despite our technical profile and the fact that we'd love to believe the mantra that a good product sells itself, we know that without a good digital marketing strategy in our startup, we are dead.
For us, marketing is that 99% of perspiration that Edison refers to in defining what success is. In fact, the plugins we develop are precisely the tools we use to be as efficient as possible in our own online marketing:
Nelio Content
Nelio Content is the tool that saves us most time in the creation and promotion of the contents of our blog.
Thanks to the editorial calendar we can manage and plan the posts and social messages in one place. It also helps us maintain the quality of posts. We continue to increase the traffic and visits to our website thanks to the automatic generation of messages in social networks and the re-promotion of the posts that are most successful.
Nelio A/B Testing
With Nelio A/B Testing, we generate the A/B tests and heatmaps that allow us to analyze how our users behave on the web. With them, we've been able to easily implement a strategy to increase our conversion rate and user experience.
Conclusion
So far these our 4 pillars to achieve success.
If you review the phrases about success mentioned at the beginning of this post, you'll notice that we've only got one thing left: to think carefully about what we want to be said at our funeral… but at the moment we prefer to think that we still have plenty of time left to reflect on that ?.
Featured image by Zachary Nelson.