This is the last post of 2021. Once again, it has been a long and hard year, full of difficulties for many people, but also with positive points to highlight.
As has been the case for quite some time, even though the current situation is still complex and uncertain, we cannot avoid taking a moment to recap everything we have done and lived in 2021 at Nelio Software.
I leave you here the summaries of 2016, 2017, 2018, 2019, and 2020 in case you are interested. It's even funny to re-read the expectations David wrote about 2021 earlier this year. It's time to recap, so here we go…
The infinite pandemic
During this year we have not physically worked in our office together at any time. And with this we have been barely two years without seeing each other in the team without a screen in between. Remote working has continued to be a constant in 2021. But this has not limited us to develop novelties for our existing products and even prepare the launch of two more.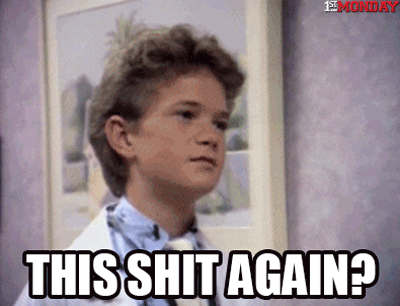 Fortunately, the global pandemic has not affected us too much. Even David has finally been able to kneel down and become a married man. So far we have been elusive with the Covid and both we and our relatives are all fine, which is what really matters. And hopefully everything continues like this.
Will we physically meet again in 2022 and work together in Nelio's office? This is something nobody knows to this day. The appearance of new variants of the virus and the global situation make everything very uncertain. In the meantime, we keep going forwards.
Our website in numbers
As always, we are going to start this review of the year by taking a look at the numbers on our website.
Nelio A/B Testing
Native Tests for WordPress
Use your WordPress page editor to create variants and run powerful tests with just a few clicks. No coding skills required.
Content publishing pace
Our website and, more specifically, our blog are the main advertising and communication channel that we use at Nelio. We have always opted for an inbound marketing strategy, creating content that may be interesting and useful for you in order to help you and, incidentally, make ourselves known.
As we announced last year, we have slowed down the publishing pace in order to invest more resources in the development and maintenance of our products. Instead of publishing twice a week, we've moved to posting a single weekly post on Thursdays. And we have almost always done it, only failing a week, thus managing to publish a total of 51 new posts in the blog. Not an easy achievement.
If it is already complex to keep up the pace, the current global situation makes everything more difficult since you do not always are in the mood to write. However, thanks to using our own editorial calendar with Nelio Content to organize ourselves, everything is easier. We are never short of ideas to create new content that we think may be of interest to you.
Feedback and comments
We love the feedback we receive through the web. Writing a post and receiving comments related to it is something that brings the blog to life and encourages us to keep writing. Seeing that we keep having loyal readers despite writing less content is reassuring.
This year 2021 we have received 163 new comments (last year there were 142). Not bad at all, considering we have written half the posts.
In addition to this, we keep receiving many emails with feedback about our products, which helps us to continue growing. Thanks again for the time you spend installing our plugins, testing them, and giving us ideas to improve them.
The most popular posts
We have made a ranking with the 10 posts this year that have been most popular and that have brought the most traffic to our website. Here are the winners of 2021:
The technical posts in which we explain how to do things and the lists are the ones that have had the most interest this year. In addition, they are the ones we like to write the most, since we also find them quite interesting to do.
Participation in events
This year we have not attended in-person events either (with the exception of a specific case that I will explain later) and, furthermore, most of the events either have not been held or have been online.
The WCEU online, the WordCamp España Online, and the Tarugoconf have been the only online events we have attended to. However, as I said last year when I was writing the summary for that year, these kind of online events leave us with a feeling of wanting to go to in-person events again. Also, in my personal case, I am a bit tired of online events.
Will we be able to see face-to-face events again during 2022? Nobody knows. It is true that this year's WordCamp Sevilla must be highlighted as the first WordCamp that has been an in-person event. But right now it seems that the situation is once again worrying in terms of infections. We hope that we will be able to meet again in person with the rest of the WordPress community safely soon. Maybe at the next WordCamp Europe?
Business Status
Let's comment on what we have been doing from Nelio's point of view as a company.
Nelio A/B Testing and Nelio Content
As you may already know, at Nelio we offer two premium plugins under a subscription model: Nelio A/B Testing and Nelio Content. The first is a plugin for creating A/B tests in WordPress and the second is a plugin for managing blog content and promoting it on social networks.
Last year we revamped both plugins by programming them practically from scratch using WordPress' new JavaScript-based stack. Having everything in React has facilitated the maintenance of both plugins and has helped us to offer modern user interfaces that use all the fresh components that come with WordPress.
In addition, as for Nelio A/B Testing, we have included the possibility of doing A/B tests of prices of WooCommerce products. You just have to create a new A/B test of WooCommerce products, select the product to test and create as many alternative versions of it. In each alternative version you can set a different price. In this way, Nelio A/B Testing divides your audience into as many groups as alternative versions you have created. Each visitor group sees one of the versions of the product with the price of that version.
The Nelio A/B Testing plugin itself is also responsible for counting the sales made by each version of the product in order to understand what is happening in your store and which variation works best. We have also modified the results page of the A/B test to reflect this new information regarding the benefits generated by each alternative version of the product that you are testingwith a different price.
Another novelty in Nelio A/B Testing is the possibility of tracking events in YouTube videos. Now, if you have a YouTube video included in your page, you can set as conversion action for your A/B test the play of the video or even track whether the visitor saw the entire video. For this we use the YouTube API.
The most important novelty that we bring to Nelio Content is the possibility of loading external events in the calendar. Now you can have your favorite events, birthdays, highlighted dates, national holidays, etc., within your WordPress content calendar. To do this, you just have to load the URL of your external calendar in iCal format in the Nelio Content settings. You can incorporate your calendars from Google Calendar or from any other platform that exports calendars to you in this standard format, with which you will have everything unified in the WordPress calendar.
In terms of business numbers, we are very happy with Nelio A/B Testing, which has continued to grow and accounts for a large part of the income we receive at Nelio. Regarding Nelio Content, we have numbers similar to those of last year. Overall, this year 2021 we have achieved an increase in net income of more than 21% compared to last year. Also, we have some improvements in mind to include in the first quarter of next year (mainly requests from current customers).
Nelio Unlocker
Nelio Unlocker is a service that allows you to convert any web page to WordPress, with the WordPress page builder that you have previously selected, keeping the same appearance and without breaking or losing content. That is, the service performs a scan of the original page and creates a similar one with clean code using the selected page builder (right now, Gutenberg or Elementor). In this way, you can freely change the CMS or visual layout avoiding the dreaded lock-in effect.
Nelio Unlocker was Nelio's biggest bet developed during 2019. But the results have not come to meet the expectations we had. Although we have punctual sales, we have not reached the expected numbers. Perhaps we were too optimistic. We should possibly analyze in more detail how the service is currently planned to try to make it have a greater impact. But for now, it has only served us as learning.
The good thing about having other plugins that work and that allow us to live off them is being able to experiment with riskier products, such as Nelio Unlocker. By the way, if you have any ideas about Nelio Unlocker, we are all ears. You can leave us a comment below or talk to us through social media.
Inlexa
The novelty of this year 2021 in Nelio is called Inlexa. It is an assistant that helps you write text in a more inclusive way. With Inlexa we have also learned a lot, both in developing extensions for the browser and for office software, as well as in Artificial Intelligence.
We spent four months learning about natural language processing and developing the current inclusive language suggestion engine. Quite a challenge achieved with effort and dedication. In addition, for this reason we were awarded with the UU Prize 2021 that Ruth received in person in Madrid, as you can see:
Inlexa has been our first serious foray outside of the WordPress world. We hope that during the year 2022 many companies and organizations will be interested in integrating it into their processes. This may help to comply with Royal Decree Law 6/2019 of March 1 of urgent measures to guarantee equal treatment and opportunities among women and men in employment and occupation, which forces all organizations in Spain with more than 50 workers to create an equality plan that highlights the need to use inclusive language.
Next release
After the adventure in and out of WordPress with Inlexa, our next release will again be a plugin for WordPress: Nelio Popups.
Nelio Popups is a plugin that will allow you to create and manage popups in your WordPress in a simple way and taking advantage of all the features that come with the block editor. Our main goal is to make it intuitive and very easy to use. Whenever we have had to put popups on our website using other products, the experience has been quite bad. Having to deal with poorly performing layout builders to create popups is a nightmare. Not to mention the myriad of complex and difficult-to-understand settings out there.
In order to develop a better product, we have analyzed how current plugins work to create popups. We have made a study of their functionalities and the market, and we believe that our bet may be more interesting than what you can find out there today.
The plugin's almost ready and we'll launch it shortly. Stay tuned to this blog and our social media because as soon as it is uploaded in the WordPress.org directory we will notify you.
What to expect from 2022
The main wish for 2022 is the same that we had in 2021: to be able to overcome the global pandemic with health as soon as possible and return to our previous normal lives.
From a business point of view, we hope to continue growing. And we are looking forward to launching the new plugin to see its acceptance in the market. We have given it a lot of love and hours of work. I hope you like it and it provides you with the value that we believe it can bring.
So in closing, let me congratulate you on the holidays and wish you a good start to the new year. Hopefully 2022 brings us back the long-awaited normalcy. In the meantime, take care and all the best for the year ahead.
Featured image by Ibrahim Boran on Unsplash.