This is the last post of 2019 on Nelio's blog. Time goes by so fast! Here you have the reviews of 2016, 2017, and 2018 in case you want to take a look at them. As you can see, this has become a tradition before closing the year. It is always good to review all the things we've done throughout the past 365 days.
Here begins the review of everything that happened in Nelio Software in 2019.
Our Web in Numbers
Our website is one of the pillars of our company. Let's see some numbers related to the content published in 2019.
Amount of Publications
In 2019 we kept the same publication pace as in the last years by publishing 104 new posts. That means two per week, each of them in Spanish and English.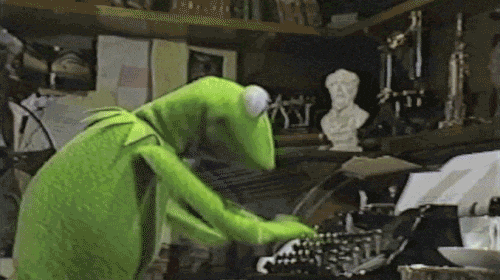 Best of all is that we still have a lot to talk about. I won't lie you if I tell you that we have our editorial calendar full of planned posts for the next six months. The truth is that using Nelio Content is the key to complete all our editorial tasks with very little effort.
Nelio A/B Testing
Native Tests for WordPress
Use your WordPress page editor to create variants and run powerful tests with just a few clicks. No coding skills required.
Comments and Feedback
Comments are essential in a blog to keep a conversation with your readers and receive feedback on your content. This year on Nelio's blog we've got a total of 166 comments. We can only say thank you for reading us.
We are excited to continue receiving comments on the content we write, especially those in which you give us your honest opinion on any subject. We hope that in 2020 you will continue commenting on the blog.
In addition to comments on the blog, we continue receiving lots of emails with feedback about our products. Thanks again for the time you spend installing our plugins and giving us ideas to improve them.
The Most Popular Posts
You already know that every year we make a ranking with the 10 new posts that have been the most popular and that have brought the most traffic to our website. Well, here you have the winners of 2019:
As you can see, there is a mixture of topics. The truth is that we have readers of all levels, so we will continue writing posts with different topics in 2020.
We Interviewed a Lot of People
One of the sections that makes us more excited to bring you to the blog is that of interviews with WordPress professionals. We learn a lot by reading the answers of our interviewees and their opinions on interesting topics. This year we were able to interview all these good people:
To all of them, thank you! All interviews have been published in a totally altruistic way. Each interviewee has given us a little of their free time, so that all our readers can enjoy this section. Without them, or without you reading the interviews, this would not have been possible ?
Events in Which We Participated
Another way to keep learning is to leave the office and interact with people from TheRealWorld™ ?
This year we've attended 4 totally recommended international events.
WordCamp Nordic
This year I was able to go to the first edition of the WordCamp Nordic, the event that took place in March in Helsinki, and be one of the speakers. The experience was very interesting. I met a lot of people and, even though the weather was very cold, I felt very warm next to so many nice people.
You have all the details of my experience there in this post. If you have not visited this city, I recommend it. Just wear a good coat ?
WordCamp London
In April, Ruth was at WordCamp London. There she talked about the gender gap in information technologies in general, and in WordPress in particular.
She also had the opportunity to meet a lot of people from the WordPress community. If you want to know her opinion about the event, do not miss this post.
WordCamp Lisbon
In May, both David and I were speakers at WordCamp Lisbon. It was the first time we visited Portugal, and the truth is that we felt in love with both the city and its people.
It was an advance of what we will experience in 2020, since Portugal will host the next WordCamp Europe. Do not miss our opinion of the event in this post.
WordCamp Europe
Finally, after almost a year working in the organization of the event, it was time to go to Berlin to WordCamp Europe. David was in the content team and I was in the attendees services team. In addition, Ruth participated as one of the emcees of the main track.
WordCamp Europe is a gigantic event. Being on the organizing team was very interesting because we could see from the inside how everything works. We learned a lot and even helped future WordCamps from all over the planet to have the possibility of automatically generating invoices for tickets by developing a plugin for that purpose.
We even dressed as in the 80s for the after party of the event. If this photo is not synonymous of commitment I don't know what else to do:
You have all the details of how we lived the event in this post.
Business Status
Last but not least, let's talk about what we've been doing from Nelio's point of view as a company.
The Gutenberg Challenge
WordPress 5.0 was finally released on December 2018, including the new block editor. Gutenberg brought an important challenge to all WordPress plugin developers: adapt our plugins to keep them running with the new editor.
We were able to learn in an accelerated way the basic concepts behind Gutenberg, including React and Redux. This helped us to get our premium plugins ready: Nelio A/B Testing and Nelio Content.
In addition, everything we learned was really useful and was used in our presentations for both WordCamp Nordic and WordCamp Lisbon. We spent the first quarter of the year learning the new technology stack of Gutenberg and to feel more comfortable with it.
In addition, we changed the theme of our website to use blocks instead of page templates. And we rebuilt all the pages using blocks, something that may seem trivial, but requires a lot of time. David explained it in this post.
It has been an important investment of time and resources, but it has served us to make a giant leap to the future. Now, JavaScript-based development is not unknown to us, and we feel comfortable enough working with everything related: npm, node, webpack, among other modern technologies ?
New Plugins
While we learned all the technologies related to React and the development of plugins for WordPress based on JavaScript, we have launched new plugins. Here is the list:
Nelio Maps: a free plugin to add Google Maps maps in WordPress. It provides a new block in Gutenberg that includes these maps, with many additional features. It is available in the official WordPress plugin directory.
Nelio Translate: a plugin that helps us translate the content of our posts from Spanish to English, even though the plugin translates all the languages that Google Translate includes. With one click, you can translate the blocks of a post into the language you want. So easy!
Nelio Compare Images: a free plugin available in the WordPress plugin directory. It adds a block to compare two images side by side. We talked about it in this post.
In addition to these plugins, we internally use a plugin with different custom blocks that helps us build the content in our pages. We call it Nelio Blocks, and we haven't published it yet, but if you want it, maybe we will.
Nelio Academy
In addition to this, we have launched a section of courses on our website, which we have called Nelio Academy. Last year we did some face-to-face courses and we wanted to try the online experience, setting up an LMS platform on our website. So far, it's only available in Spanish, but we plan to create some additional courses in English too.
Maybe we'll talk about it later in the blog if you're curious. We have learned a lot, and we hope to give it more relevance during 2020.
New Version of Nelio A/B Testing
The majority of the development work in 2019 has been devoted to Nelio A/B Testing. This plugin, which has brought us so much joy (more than 50% of our income is thanks to it) needed a renovation.
We started working on the first version at the end of 2013. So six years later it was time to focus on it and rebuild it from scratch with all the know-how we have now. And we love the result.
The new version of Nelio A/B Testing is not yet released to the public, but we have everything ready to do so imminently. The plugin was finished a month ago, but since it needs WordPress 5.3 to work, we'll still wait a bit for this version of WordPress to gain popularity.
If you are a Nelio A/B Testing customer and want to try the new version, just contact us. We plan to make a rolling release and the results we are seeing right now are promising.
It is a much more stable and easy-to-manage version. Both the plugin and its cloud have been developed from scratch using modern technologies, and even reusing Gutenberg components for the user interface. We are looking forward to showing everything it provides, but for now I will only leave you with the new promotional video we made:
You will have it on your WordPress soon ?
What We Expect From 2020
As you have seen, we have done a lot of different things this year. We have been quite busy.
In this new year that begins we will continue in the same line that has led us here, improving our plugins and trying to continue growing professionally.
On a personal level, there are some other surprises, but to know them you will have to wait for the first post of 2020, where David will explain in more detail what we expect from 2020 and will reveal the surprises ?
Finally, we'd like you to leave us a comment with your opinion and the summary of your 2019. Tell us how the year went for you in the comment section below!
Featured image by NordWood Themes on Unsplash.