Working from home is becoming increasingly popular. If you are a freelancer, have started a new project, or work in a company that promotes working from home you'll know what I am talking about. Whatever the reason you work from home, you can benefit from the following advantages:
Save time and money on commuting,
Better reconciliation of work and family life,
Concentrate better without office interruptions,
Reduce stress by not having a boss around, and
Eat healthier home cooking.
I personally believe that, apart from the first advantage, which I have no doubt about, the others are, in my view, more contentious statements.
With regard to the reconciliation of work and family life, it can also happen that precisely because there is no clear distinction between family and work life, the situation ends up generating conflicts in both areas, in the family and at work. On concentration, you may have fewer office interruptions, but given that there are always homework to do in a house, it's easy to have other types of interruptions or distractions that don't allow you to concentrate on work. And this assuming that there are no children running around you, otherwise, the situation can even get more complicated. Do you remember the anecdote of that interview on the BBC?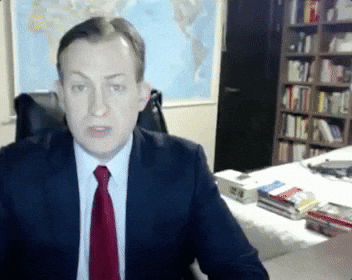 Not having a boss around reduces stress, but there are also studies that show that a certain level of stress is healthy, convenient and even pleasant because it activates your body. If you don't have a little pressure when you work, it can happen that you don't end up doing anything.
And about home cooking, the one you find in your mother's house is probably healthier but, what about the one in your home? On the other hand, having a full fridge near the work desk can also be a real danger to one's health.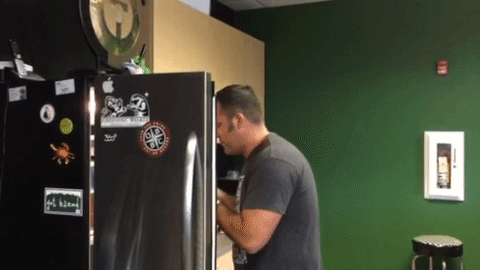 I recommend this very good satire of The New Yorker, I Work from Home, which is basically a dialogue between Robert, a guy who works from home and therefore calls the emergency phone number, and the operator that takes care of him. But, jokes aside, I don't want to give you the impression that working from home is a disgrace—quite the opposite.
Working from home can be great, but it's up to you to a much greater degree than if you're working in an office. You're the one who controls the schedules and decides what you do, when, and how. The responsibility for your results rests solely with you. And precisely because you are in control, self-discipline is key. It's important that you get organized and create certain routines that will ensure your success. So here are some of the tips that can be useful if you work from home.
Environment
#1 Workspace
One of the nicest things about being at home is that you can be working quietly for a while from bed and then change and go to the couch, but you know what? It's not a very good strategy. Reserve these spaces to rest or entertain you and create a workspace where you feel like working. A space in which you are at ease and where you want to create new things and be productive.
#2 Good Working Desk and Chair
And that means you'll need a large enough desk and an ergonomic chair to work at ease. Don't use the kitchen or dining room chair for work unless you want a backache—you're going to be sitting at that table for many hours, so make sure your furniture is the right one.
Nelio Content
I'm so happy about Nelio Content that I will sound like a payed advocate… but here's why you'll love it: it works as promised, its auto-scheduling feature is top-notch, Nelio's value for money is unmatched, and the support team feels like your own.
#3 Invest in a Good Computer
Similarly, if you're going to work at home, have a computer and network service that you can work with comfortably. You'll spend a lot of hours working, so use a nice screen in a well-lit room.
#4 Dress Up
Another great advantage of being at home is that you have the freedom to do whatever you want so… the idea of spending the whole day in your pajamas may be very appealing. Experts advise you to reserve the sleepover for your day off. The goal of working from home is not to be lazy all day—take a shower, get dressed, and have a good breakfast to start the day with energy!
Productivity
#5 Set a Working Time
It's great to think that since you don't have to sign in the office, you have the flexibility to work at any time. And it's true. If you are a rather early riser, or on the contrary, a night owl, you can better adapt the working hours to your biological clock. But beware! It's very important to establish a work schedule. The day has 24 hours, no more. Establishing a work schedule and following it is one of the essential steps to be productive.
#6 Set Goals and Timetables
In Nelio we never tire of repeating it, if we are able to do all the work we have (plugin development, website improvements, customer service and support, executing marketing actions, company management activities, and so on) it's thanks to our precise schedule and clear goals
#7 Remove Distractions
If you are one of those who, like me, could easily be the king of procrastination, you'll have to get rid of all the distractions and focus on your task at hand. One of the easiest ways to procrastinate is looking at your social media so… don't—you don't need to be checking the news and social networks every ten minutes. My recommendation? Apply Nathan Barry's Productivity Manifesto or the Pomodoro Technique.
Use the Right Apps
If you're going to work from home because you run your own business, make sure you have the apps you really need. Surely you can get most of them for free, but also think that paying a small price for some others will be your best investment to gain efficiency, peace of mind, and security.
#8 Cloud
One of the great advantages of working in the cloud is that you have the peace of mind that all your files are backed up. And the chances of Google or Amazon failing are much more remote than those of your computer failing. Other advantages are that teams can share information easily and you'll be able to access your files from anywhere, as long as you have an Internet connection.information is the Internet.
#9 Business Management
If the reason you work from home is because you have created your own business, you'll probably need to generate invoices, collect them, make payments, keep accounts, and submit all the tax returns that apply to you. You have the option to search for a program that allows you to perform all these operations in a totally professional way (we use Ofipro for accounting and FastSpring for the management of subscription payments) or outsource to a third party that takes care of this part of the management. The sooner you get this right, the faster you can focus on your business.
#10 Project Management
If you carry out different projects for third parties, make sure that you manage them properly. A free tool that can make your life much easier is Trello. And one of the great advantages is that you can use it with teams in a very comfortable way. We even use it to decide what ideas we'd like to develop in our products.
#11 Customer Care
Do you have enough with a mail, phone, Skype, and WhatsApp communication system? Do you need to have a CRM, to control all the communication you have with your potential or current customers? Do you need a ticketing system to support your users? We, for example, use FreshDesk. Clearly state which tools will allow you to communicate better with your customers to give them a better service.
#12 Social Networks and Web
If you want to have an online business, your website and social networks are the first impression your potential customers will have of you. Don't waste this opportunity! You can work from home without needing to have a big company, but your website, your blog, and the promotion of your business in social networks have to be constant and of great quality. To do this, make sure you use the right tools to accompany you in this process and be as efficient as possible.
¡Nelio Content can be your great editorial companion! ?
Take Care Professionally
#13 Networking
One of the drawbacks of working from home is that, depending on the type of work you do, you end up isolating yourself from the professional world. If you have a type of work that forces you to go to the client's home often, this may not be your problem. But if this is not your case, make sure you are involved in a professional group or community related to your work. Participate in events, meetups, know what your competition is doing, and talk to potential collaborators. Don't isolate yourself from the world!
#14 Carry Out Continuous Training
In large companies it's more likely that you'll have the possibility or obligation to take part in continuous training courses so that you are up to date with the latest developments in your profession. But if you are alone and you work from home, you should never forget the importance of training. Remember that knowledge takes up any space! Regarding WordPress, you may be interested in these free resources to learn WordPress. When we discussed our marketing plan, we also talked about the importance of training.
Take Care of Yourself
#15 Do Some Exercise
Working from home (and from the office) in a vast majority of cases involves sitting in front of a computer for many hours. If you want to be productive, it's known that people tend to be more active when they feel physically well:
Physical activity provides a feeling of confidence on oneself, of being able to overcome challenges or simply difficulties, that is extremely useful to confront little daily problems that we all have. (source: La ciencia de la larga vida by Valentín Fuster and Josep Corbella)
So within your weekly schedule, make sure there is some physical activity included. And if that activity forces you to leave the house, much better.
#16 Eat Healthy
Also related to taking care of yourself is food. Precisely the great advantage of working from home is that you can prepare healthier food for yourself. It's a big mistake to fill the fridge with fast-food, thinking that if you don't have to cook anything, you'll be more productive—cooking and eating can be times to disconnect a little bit, which is also necessary to increase your creative capacity.
#17 Separate Your Personal and Professional Life
If you have your own business, it's very difficult not to have a neuron always thinking about the business. Besides, the work never ends. Don't become an absolute workaholic, or you'll run the risk of ending up with anxiety, irritability, and depression. And it's not worth it—you're too young to end your life like this!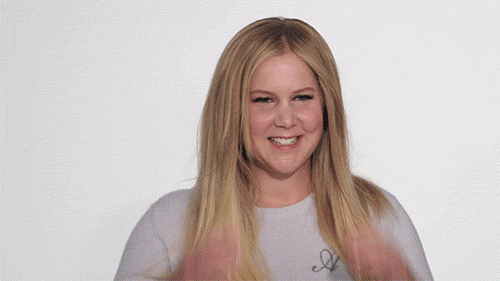 #18 Take a Day Off and Take a Vacation
It's possible that one of your motivations to work from home was precisely because you wanted a happier life. So, just as I've just told you about the importance of separating your personal and professional life, your personal life should include days off and holidays. With your own business you may find it impossible to take a holiday. But it's not. Your clients also take vacations. Remember that in the case of having a blog, there are tools, such as Nelio Content, that can work for you while you are on vacation ?
Conclusion
Working from home can be a little more difficult than that idyllic dream you had. It's normal that at certain moments you may feel too isolated and even wonder if it was such a good idea… but never forget that success does not consist of working hard but smartly.
Featured Image by Jiří Wagner on Unsplash.